Artificial intelligence is the tech on everybody's lips. But it isn't just for chatbots in watches or video ad production. Portuguese technology firm Didimo last month launched Popul8, a new generative tool for game creators designed to accelerate the process of adding unique characters to games.
Popul8 is backed by over a decade of academic research and four patents. It builds on Didimo's existing avatar creation pipeline to speed up 3D game character creation while leaving creative control in the artists' hands. It uses Didimo's own fully-licensed data sources and does not rely on external tools or content.
João Orvalho is CTO at Didimo, and we quizzed him about his vision for the tool. Orvalho has over 20 years of experience in programming, having worked on various projects "from securing elections and online voting solutions to 3D character development" – his clients have included household names like Microsoft, Dygra Films and Blur Studios.
What are the principles which drive you?
Didimo's mission is to bring the richness of human engagement to every digital interaction and to create digital interactions that are as authentic as physical ones. We are constantly unlocking the potential of new technologies to help people make more effective connections; it's how the company was born.
Internally, we have a set of driving values that our team deeply believes in. My favourites include: 'Be humble; Never stop learning; Give; Have grit; and get stuff done'. I see that every day in our team.
Can you explain how Popul8 works and differs from other AI character-creation tools?
Popul8 harnesses AI technology to consolidate complex 3D avatar creation into a single step, drastically cutting the time it would typically take to generate NPCs and other types of characters.
With Popul8, artists can create animatable, diverse 3D characters in seconds. Artists can ingest template characters from a game to direct generation styles in the games' aesthetics to maintain a game's uniqueness. Through an easy-to-use interface and custom character creator, Popul8 enables batch creation and editing, empowering artists to command hundreds of characters in groups to fill worlds, levels, or specific experiences – with our memory-optimised character export – and with the unusual ability to randomise traits across groups.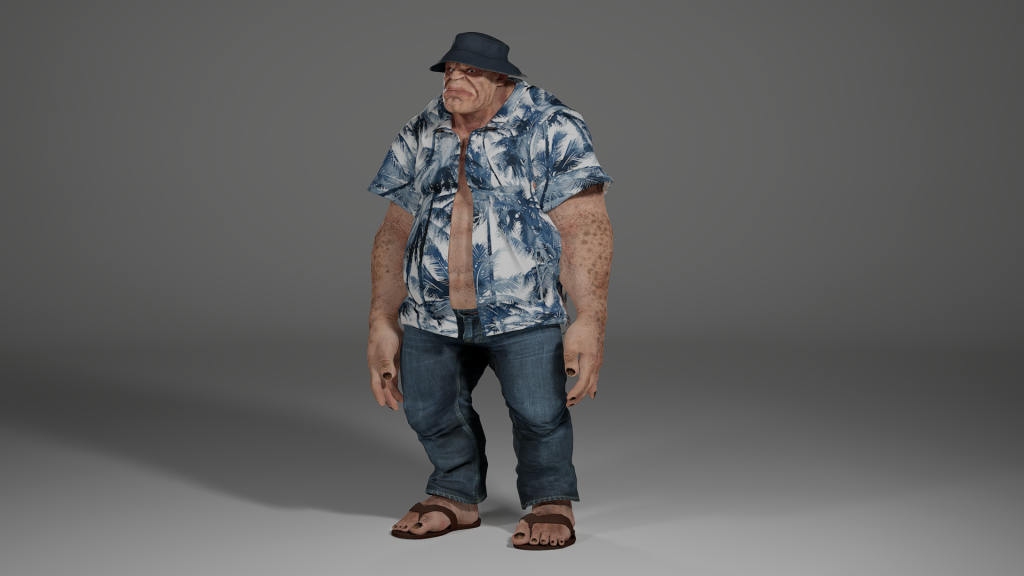 Popul8 is the easiest and fastest way to populate your game with thousands of unique characters in your style. And we have four patents across the technology to prove it.
Beyond speed, quality and technical sophistication, another key differentiator is that our model is proprietary, uses our own sources or fully licensed sources, and does not rely on other tools like OpenAI.
What are some key challenges that Popul8 addresses in the games industry?
It's well known that the cost of developing games is huge. Character creation, especially for numerous NPCs, can be an extremely time-consuming process for game developers. Didimo saves studios money and time by substantially streamlining a process that usually takes weeks and months to minutes and hours.
One of our clients reduced their budgeted cost of filling a street scene in an open-world game from $1 million to $100,000, allowing them to reinvest in other aspects of the game and get to market faster.
Can you tell us about specific studios you know are working with Popul8 now? Where can we see Popul8 characters on screen?
Popul8 officially launched this quarter and has three launch clients just announcing their titles, so we can't reveal them yet. But we will very soon. However, we have offered components of this technology for a few years, such as our human digital twin generation solution that turns 2D selfies into animatable 3D characters or our asset-fitting technology.
Ceek has been using Didimo's digital twinning AI platform for three years to generate personal avatars to include their users in immersive entertainment experiences. By taking a selfie within the Ceek platform, users can instantly create their 3D digital twin and go on to meet and experience concerts, sports, and entertainment, directly interacting with friends and celebrities.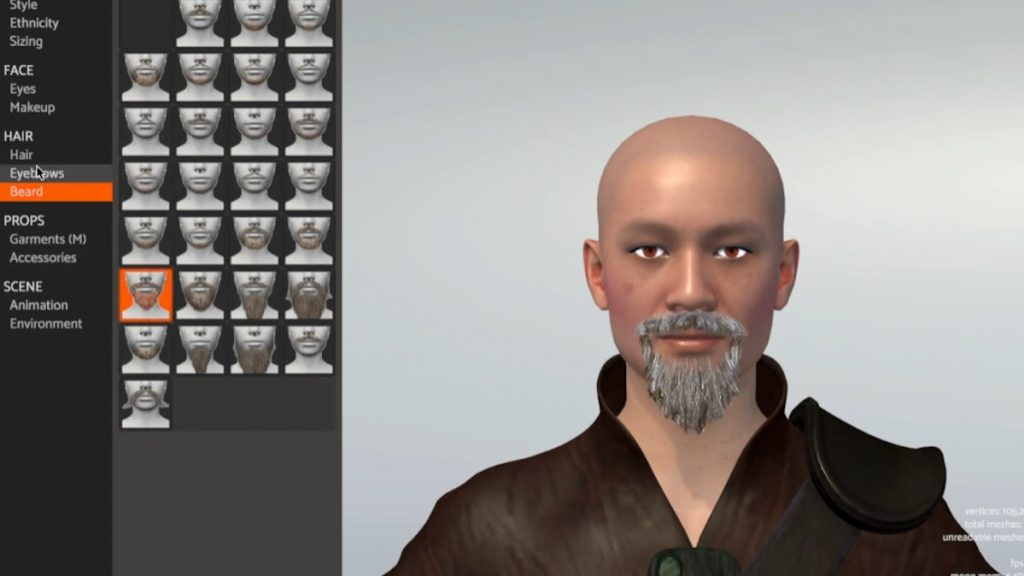 Other clients like Soleil Games Studios, Sony, Amazon, NOS, and Atom Stars have used our technology to make large volumes of characters and easily integrate them into their experiences.
How do you ensure the characters it generates meet each new game's unique aesthetic and specifications?
We have some advanced stylisation methods that allow us to generate variations of characters within a game style while maintaining each character's uniqueness. We believe every new game using Popul8 should align as close as possible with the game designer and art director's vision. They can choose to customize Popul8 and ingest base characters to start the generative AI process so that all characters feel consistent with their unique world or title.
How does Popul8 help game developers create diverse and representative characters?
Popul8 contains a vast, proprietary dataset that draws from hundreds of scanned, real faces from ethnicities and nationalities all over the world. Because we use models trained on actual human images and traits, Popul8 is rooted in reality rather than assumed or made up, leading to highly accurate representation.
By allowing character artists to quickly and easily select characteristics and call for randomised yet representative character sets, they can easily popul8 their worlds with more diverse characters.
Further, Popul8 has a unique way of serving vastly more characters in a game without breaking memory limits. So designers can now include a greater cast of characters, avoiding repetition and pushing the quality of their narrative.
How do you ensure that the characters created with Popul8 don't perpetuate stereotypes or bias?
As our models were trained on actual human images and traits, we can generate accurate human morphology, meaning the diversity of characters from Popul8 is rooted in reality rather than assumed, leading to much fewer stereotypes or biases. And we are continuously updating our AI model with more training data to be more representative.
How much did you take this into account while developing the tool?
Ensuring accurate representation is critical to our business, but we also wanted to give artists full creative control over design, which is why we also allow artists the ability to fine-tune characters for the game's look and style, choosing from comprehensive character creator options.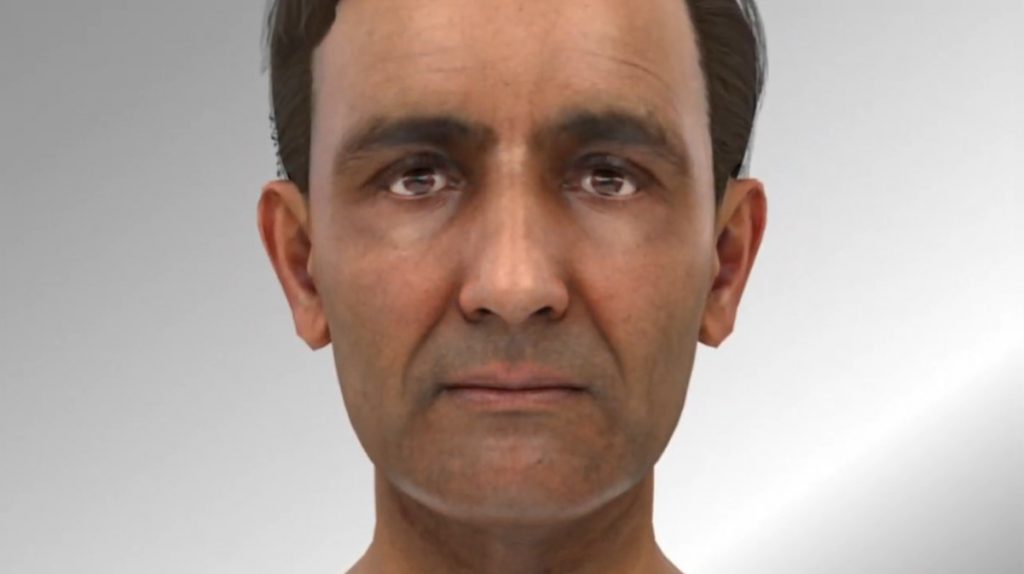 So while we're eliminating bias when it comes to characters based on real-world ethnicities, we're also allowing artists to take characters and morph them into something completely new, providing them with as many options as possible.
What has the response of the community been like?
We are in regular conversations with creative directors, producers, studio heads, and character artists, so we are continually adapting the tool to fit their needs.
We have a robust roadmap over the next six months, so expect to see a range of additional features like a broad range of [level of detail] options, character creation beyond humanoid form, animation with prop retargeting, and much more.
How easy is it for game developers to integrate Popul8 into their existing game development pipeline?
Popul8 was designed to work within typical game design workflows, speeding the generation of NPCs and reducing the time needed for tedious tasks like creating variations of characters or fixing broken rigs when characters change.
The tool can easily ingest characters and assets to allow the designer to make new characters quickly, randomise features or assets, work on individual characters or groups, and then export in their preferred formats to continue in their workflow.
Popul8 feels intuitive to character designers because it was developed by and with character designers. The learning curve is minutes, literally.
What impact do you hope Popul8 will have on the games industry and how do you see it evolving?
Ultimately, we want to empower developers to create the best possible version of their games. With Popul8, this means removing expensive, painstaking weeks of tedious work for artists by enabling the easy mass population of an infinite variety of diverse non-playable characters. By doing so, we're ensuring that artists can focus their time on high-value, featured characters while having everything they need to create deeply rich characters that push the boundaries of what has come before.
What impact will generative AI have on the industry as a whole? Is it a positive or negative thing for creativity?
We think of generative AI tools as just that – tools. Tools used correctly save time, save money, and reduce the effort of tedious tasks. And they empower visionary designers to better accomplish their vision.
We know our tools are being embraced by development teams because we have made them customisable and have built them with direct input from game designers. We hope this enables them to reduce time on rote tasks and to focus on higher-impact work that makes their game stand out.
We also know that these tools will become common elements of game design but that the designer is still the critical component. Vision, narrative, quality and uniqueness will drive game success – as they always have – and that means developers will remain the critical component as long as they are well-versed in smartly using tools to help them achieve their vision.