Gamification has been a growing trend in a variety of industries, as businesses look for new ways to engage their customers and employees. In an interview with Mustafa Dabaibeh, CEO of Dimensions, an innovative software development studio, we discussed how gamification is entering other industries and the benefits it can offer.
Dabaibeh believes that gamification has the potential to revolutionise the way we work and live. We discussed how gamification is being used to transform businesses and industries across the region as well as the challenges and opportunities that lie ahead.
---
For audiences who haven't heard about Dimensions, can you tell us about your company?
Mustafa Dabaibeh: At the beginning of my senior year (2022/2023) at the University of Jordan, the dean's office started a campaign to encourage starting student societies that care about IT-related fields, and I was advised by the dean's assistant at the time – Prof. Reem al-Fayez – to start a game development society based on my passion and experience in the field, that's where Dimensions the student society started.
I made a form and started to gather everyone interested, reaching around 40 students in the first month with the help of our supervisor, Prof. Mohammad Abushariah. We started spreading awareness about the gaming industry and how IT students benefit from it, participated in PGC Jordan 2022 and other conferences to get to know the industry more.
By the end of 2022, we arranged for one of the biggest events made in the IT faculty, Dimensions Day, where we invited most of the local game development companies to talk with the students about the field and how to start in it, along with booths and a PS5 tournament. After the event we reached around 250 members of our society, many of them from other faculties such as Medicine, Nursing, Business, Languages, and even Physical Rehabilitation.
After the great success of the society and after consulting with my mentors, I started Dimensions Studio, where I took the passion and experience in game development to make a career for myself and for the amazing team members we had at the society. After six months, here we are as an official software development company with six developers and four active projects related to gaming and gamification.
Tell us more about your student society in Jordan. How has it contributed to your growth?
Besides being the beginning of our journey, Dimensions Students Society will always be one of my greatest achievements and hold a precious part of my heart. To see passionate gamers spend their time and effort to help other students learn and join the industry is really pleasing.
Right now, the student society is our first source of ideas, developers, artists, and even interns. it gathers some of the really amazing talents in the area who only need a place to unleash their potential and Dimensions Studio will always be their place to do so.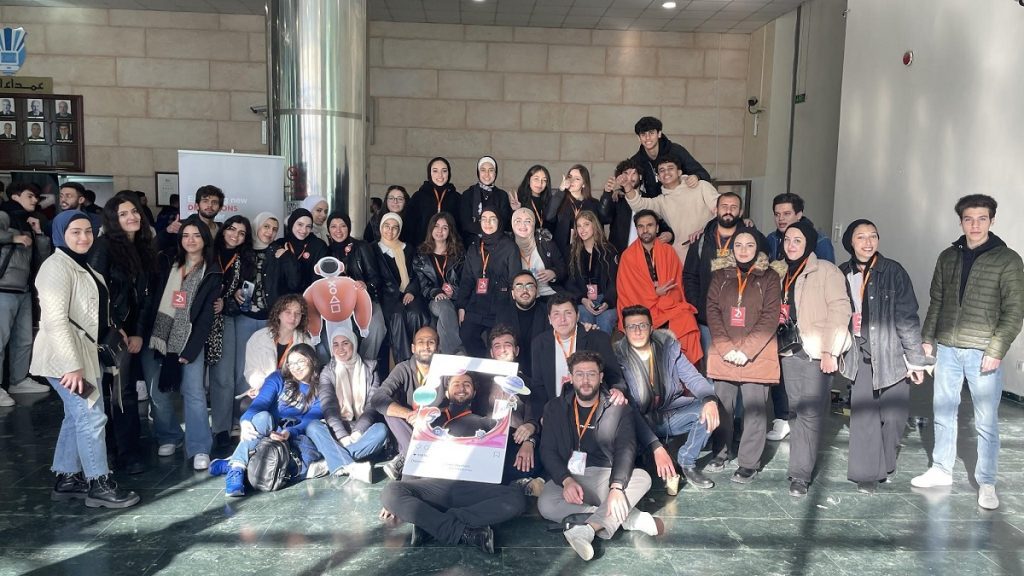 What are some key initiatives or projects initiated by the student society that have had a significant impact?
Our first game, Adventure at the University of Jordan, started as a graduation project last semester. The game takes place at the university's campus and represents the journey of Rayyan, a fresh IT student at the University. Rayyan goes through the main gate of the campus knowing nothing about it, through the gameplay he goes through tasks and challenges to learn more about the campus, its faculties, its facilities and even the historical sites and landmarks on campus.
The game now is being developed in partnership with the presidency of the university to be launched as an official gamified solution to represent the university digitally and a marketing way for local and digitally and a marketing way for local and foreign students to explore the campus and all details related to the university.
Tell us about the impacts of gamification on industries beyond gaming
Over the past 20 years, we have seen a massive exponential evolution in the software industry, there's an application/website for anything you can think about, some are visually pleasing and some are just purely functional and make our lives a hundred times better. But people are getting bored of it, they spend less time on some software just because it's not interactive enough, we need to put the gamification revolution into good use in all of the software industries.
Yes all industries, even hotel booking shouldn't be so basic and static. A simple gamified interaction – for example, the dinosaur game in Google Chrome – can make your software stand out in your industry. This is a successful example and we can go to many more cases from it.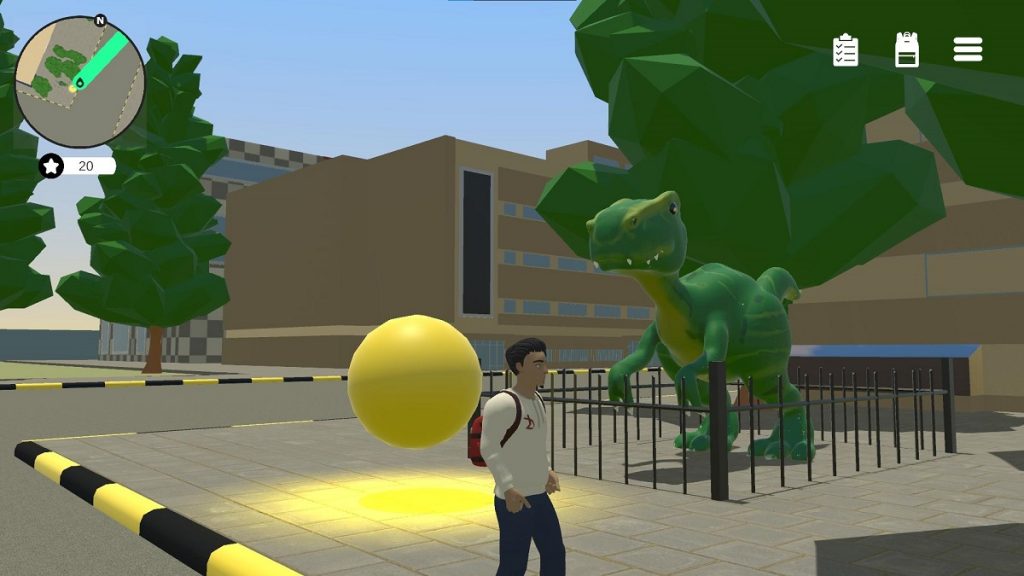 Can you share specific projects or examples where Dimensions has successfully implemented gamification in non-gaming industries?
We started Adventure at the University of Jordan as a simple video game that represents a place our users relate to, but the deeper we went in the game design process, the more we realised that we are not just presenting a game anymore, we are solving a problem in a new way in a gamified way. Students struggle to find their way around the campus due to the big size of it, the huge number of buildings and different places, the inaccurate GPS that can't provide detailed and correct information.
After we finished the first stage of the game, we got to present it in front of the presidency of the university and the deans. We got really interesting and great feedback, and His Excellency Professor Dr. Nathir Obeidat ordered the start of the Virtual Campus Committee that will supervise the completion of the project to be officially released as a virtual application of the university where the university will be in direct touch with the students, and will be the first university in the world to launch such a project that will be used to market the university's campus in a new gamified way.
What do you think are some benefits of incorporating gamification into industries like education, healthcare, or marketing?
Through gamification, we can make all experiences more fun, engaging, and special. It can range from the simplest interaction in a clinic data entry system for kids to enter their name and pick a pet avatar that will be with them throughout their appointments and on their devices as a virtual pet they can take care of and play with, along with reminding them of their medications and appointments.
Through gamification, we can make all experiences more fun, engaging, and special

Mustafa Dabaibeh
And even to make the normal food ads and ordering system something gamified that can make their food-picking experience fun. The list can go on and on, through almost all industries that provide any service to a user, these simple ideas increase your user engagement and experience, which is why we started building Software as a Service.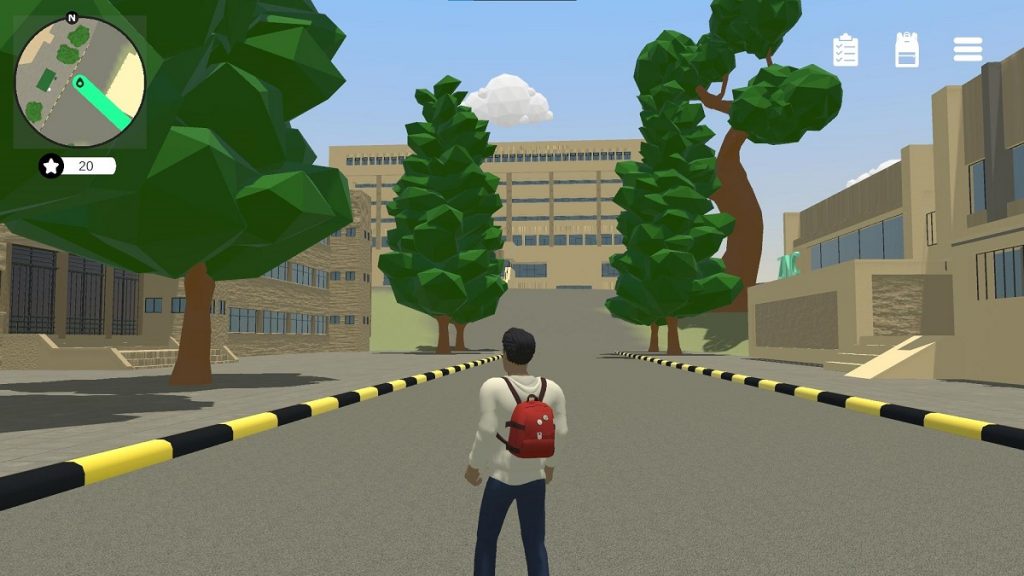 Tell us about the challenges or misconceptions you often encounter when introducing gamification to clients in different sectors?
Like any innovative solution, cultural acceptance is the first and biggest struggle you will face when presenting any idea to a typical sector. It is really tough to explain to a hotel owner – for example – why he should put a simple gamified trophy and points system into his booking system. But with the recent evolution of the sectors, new innovative ideas are more welcomed and supported; you just have to find the right people to align with your vision and support you to make it work in their field of experience.
So what are some key principles or strategies that companies should consider when integrating gamification into their products or services?
As fun as the idea of making your users have fun while doing something typical, you also have to maintain the importance of the experience and make sure the gamification part does not turn into something distracting and takes the focus off the point of your service.
With the current market, why do you think it's important for companies to consider gamification?
In all industries, we are always trying to find the competitive advantage that will set us up in our markets, with gamification being in a virtual world that allows the creation of any scenario or interaction, it is the new method of making your business better than your competitors.