Danish game developer Kong Orange, creator of the indie puzzler Felix the Reaper has made a surprise return to the gaming world with Skullbeat, a rhythm game that's now available on PC, mobile and Xbox systems via Roblox, with a PlayStation release coming soon.
We spoke to Kong Orange CEO Esben Kjær Ravn to discuss the team's journey, from Felix the Reaper's post-mortem to working with online gaming giants Roblox, and Skullbeat's surprise shadow drop at Roblox Developer Conference (RDC) 2023.
Kong Orange was one of the first to benefit from Roblox's $35 million Game Fund initiative to help indie devs bring their games to the platform. Kjær Ravn explains how the team was drawn to the rhythm genre because it allowed them to create a more interactive and engaging experience for players on Roblox as well as share his thoughts on the metaverse. 
---
For audiences who haven't heard about your company, can you describe Kong Orange to us?
Esben Kjær Ravn: Kong Orange was established in 2011 primarily to start work on what later became Felix The Reaper. We are currently 15 full-time employees. The company has lived a thrilling and tumultuous life of being the business front to all kinds of collective creative endeavours since the beginning, including releasing Felix The Reaper in 2019 and now the follow-up, Skullbeat.
In the past year, though, we've moved into consolidating and starting to transform Kong Orange into a great company, where people love to create even greater games, rather than the business tail end of whatever game project we could finance.
We are finally moving from acting as a startup to something else!

Esben Kjær Ravn
You could say we are finally moving from acting as a startup to something else! That includes talking to experienced leadership partners and investors. It's super exciting and demanding to go through that process, while also producing games and keeping everyone in the loop. And we are not done yet. Hopefully never.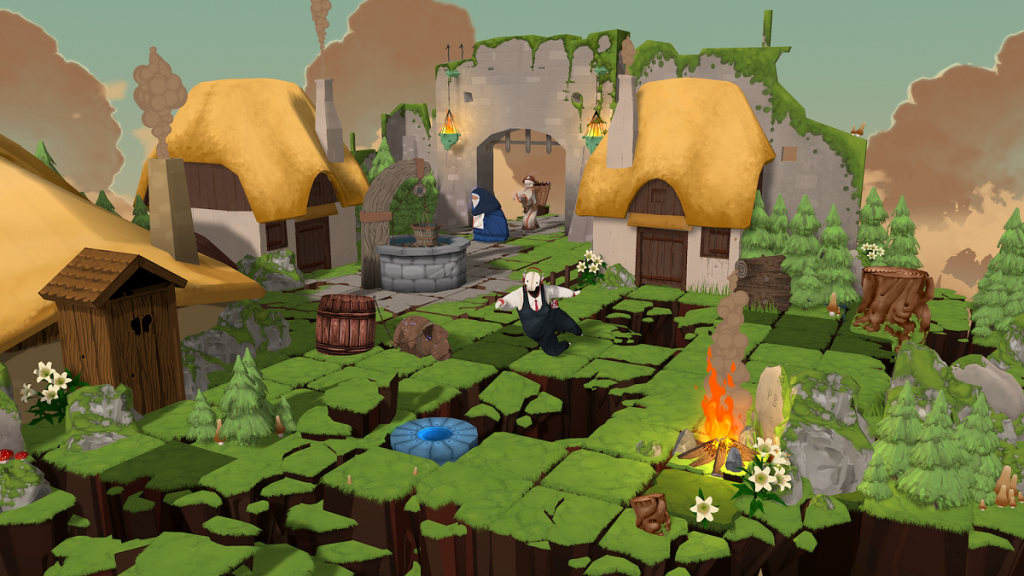 What were some of the key takeaways from the Felix the Reaper post-mortem?
Felix The Reaper taught us many things, both good and bad. The main thing is that you should develop what people expect you to develop, when they see the package for the game you are making. When people first saw Felix The Reaper, they came to expect a game about dancing, music, rhythm and comedy, rather than a strict grid-based puzzle game. That disconnect was ultimately why Felix The Reaper didn't take off and it's something we have certainly learned from when creating Skullbeat.
Felix The Reaper taught us many things, both good and bad.

Esben Kjær Ravn
Something else we've learned is to make sure we have bandwidth internally to deliver on our vision: to avoid putting stress on the team and potentially impact the quality of our games. So, for Skullbeat, we partnered with another local outfit, Chop Chop Games, and it's been a great experience. This partnership has allowed us to juggle multiple projects simultaneously and avoid crunch, something which we're super proud of. 
How have you applied those learnings to the development of Skullbeat?
Following Felix The Reaper, we made a very concerted effort to have dance, music and a party experience at the core of Skullbeat. We quickly started working on rhythm game designs, but we also realised right away that any party needs to be a real social event, so multiplayer was also added into the mix from the first prototype.
Visibility is a huge challenge for any Roblox game…

Esben Kjær Ravn
That we then ended up on Roblox just made even more sense, because we can have this nightclub lobby and the Strictly Come Dancing vibe where everyone shows up as colourful and weird as they are, as themselves in a way, but share the same music and party. And then of course the lore and look of Felix The Reaper is still there in a new and much more 'disco meets art deco' version of Roblox.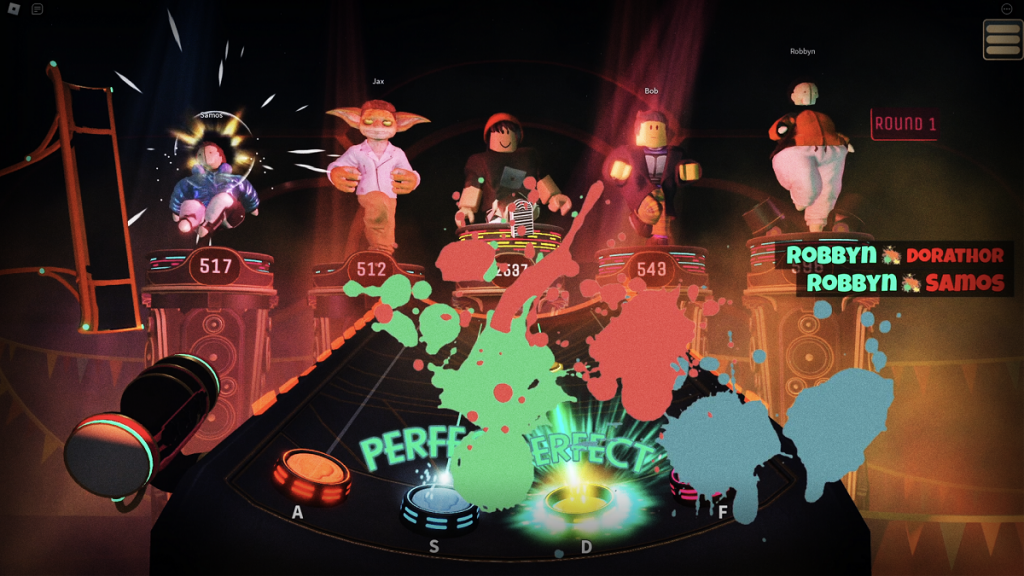 What was the motivation behind the surprise shadow drop of Skullbeat at RDC 2023?
As a beta, we needed more people in the game to really know what we were doing. And Roblox is its very own ecosystem, so the 'shadow-drop' strategy made sense for both us and them. Visibility is a huge challenge for any Roblox game so we wanted to leverage the publicity to pick up a core group of Skullbeat players, then build from there.
How has the community responded to the game so far?
We have a lovely Skullbeat community already and the game keeps rising in the Roblox user ratings as the player base increases, both of which are super satisfying. Having the player be such a huge part of everyone's experience in the game, not just their own, and then being there to talk to and be challenged by is such a great experience.
So working with Roblox, what has the experience been like?
Roblox have been a super cool partner and we've been given totally free range. Publishing and funding games on the platform is a new initiative for them, so they've been learning alongside us. But having a partner who just wants to fund good content is a real treat for any developer.
What are some of the challenges and opportunities of developing games for the Roblox platform?
The big joy of developing for Roblox is the players. It's so unique that they bring an avatar and often a lifetime of experience on the platform into your game. That's super humbling and it really makes you alert to how your game becomes a quality experience. And for the first time, all this metaverse stuff has made sense to us. We actually have a 'real' nightclub in Roblox now and people come there to hang out and entertain themselves, make and bring friends, and return.
Having a partner who just wants to fund good content is a real treat for any developer.

Esben Kjær Ravn
Of course, it has taken time and effort to create a game within a new engine, and it helped to hire a few people with prior experience in Roblox development. Partnering with Chop Chop Games we've created an online multiplayer experience in a year, so we can't complain too much!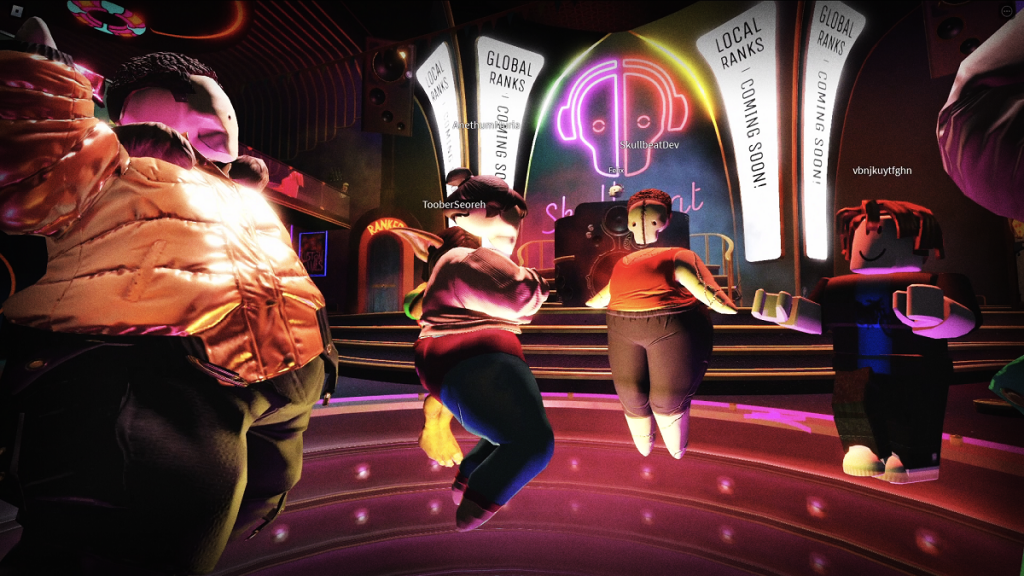 How do you see the relationship between Roblox and game developers evolving in the future?
I think they have a very close relationship with their community already, which is in substantial parts also devs. I think it's more like developers from the outside should try to figure out how to get in on those terms and work within that community trying to develop Roblox all together. 
How do you see Roblox playing a role in the development of the metaverse?
Roblox is currently the closest thing to the metaverse out there, but not for real. They do the best job at mimicking some parallel world, as we can understand it.
Roblox is currently the closest thing to the metaverse out there, but not for real.

Esben Kjær Ravn
But the real metaverse is somehow a new paradigm and though we might be sliding into it gradually, I still find it a bit hard to predict too much about it with your feet still stuck in the existing paradigm.
What advice would you give to game developers who are interested in applying to the Roblox Game Fund?
Be yourself and try to figure out how that might apply to Roblox if you get the funding. It's a super versatile platform, so no need to try to fit into some imaginary Roblox criteria. 
What challenges do you see ahead?
Currently, we are mainly focused on the visibility of Skullbeat on Roblox. When people get in there they are having fun and the numbers are good, but we need to raise more awareness and increase that player base. As a company, we are looking to scale production and leadership, so that's gonna take a lot of work in the coming years, while also moving into community-based live games.