Famed beauty brand L'Oréal revealed its new creative hub, Le Visionnaire, in Paris, which includes an artificial intelligence visionary wall. The AI wall monitors current and upcoming beauty trends and acts as a source of inspiration for employees. L'Oréal's visionary wall is nestled within a five-story mirrored capsule that is situated between two buildings from the 18th century.
"Employees can go there to collect sources that form the basis of brainstorming and inspiration for strategic thinking about new products and retail experiences," L'Oréal project manager Cristina Parma told Decrypt.
The visionary wall features a variety of touchscreens that provide employees with up-to-date information. After a user chooses a theme, the AI wall suggests a relative color palette. Essentially, the wall aids Loreal in observing and analysing the wants and needs of its customers.
'Seize what is starting'
American company Local Projects, which specialises in creating interactive museum exhibits, developed the software specifically for L'Oréal. The company used the 40 ft touch screen designed for Ohio's Cleveland Museum, which visitors can use to create a custom tour, as inspiration for the visionary wall.
"We know that beauty is connected with fashion, with food, with design and with travel, so we selected a number of themes that people can fix or change," Parma explained.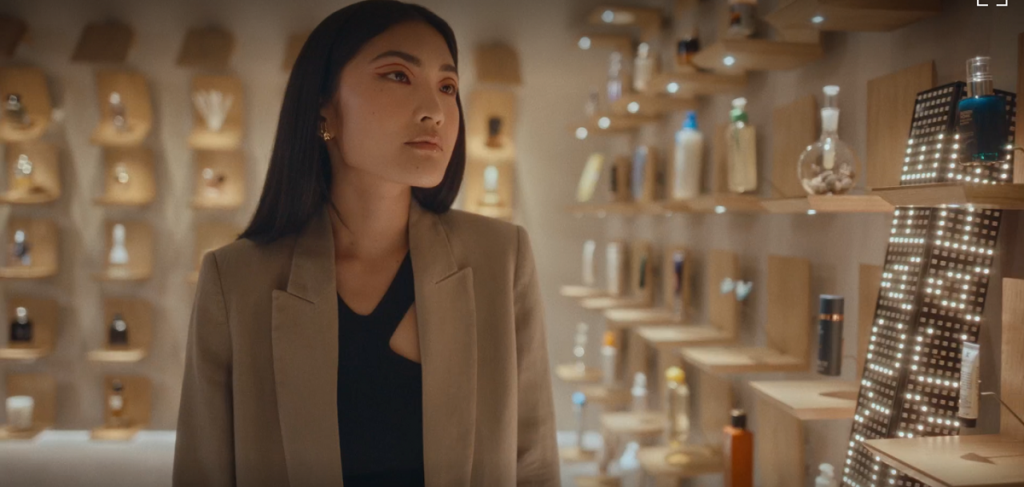 Le Visionnaire also includes a room featuring the brand's most popular products. The room features projections across the vaulted ceiling and touchscreen walls that play product campaigns. The creative hub also features a vast multimedia archive with various individual stations. Via Bluetooth tech, the spaces send chosen content to an employee's email when their smartphone is docked at the station.
"We didn't want a passive visitor," said Parma. "We wanted them to be able to pick what they were interested in."
Former L'Oréal Group CEO François Dalle greatly inspired Le Visionnaire. Dalle ran the company from 1958 to 1984 and his mantra, "Seize what is starting," is a core concept of the new creative hub.
No strangers to emerging tech, L'Oreal's VC division invested $4 Million in metaverse developer Digital Village earlier this year.