Noise-canceling headphones have been around for years now, delivering pure audio while filtering out the noise of your surroundings. Now, tech company Shiftall has flipped the notion on its head, to create a device that keeps the user's voice from being heard outside of the virtual reality that they are occupying.
The idea is that if you were in a public space and were partaking in a metaverse or VR experience you could talk openly and freely to your friends and colleagues in the virtual space without disturbing your fellow bus passengers in the real one.
The device, dubbed Mutalk, aims to allow for clear communication in the metaverse while sparing friends, family and passers by embarrassing tirades or comments intended purely for virtual interactions.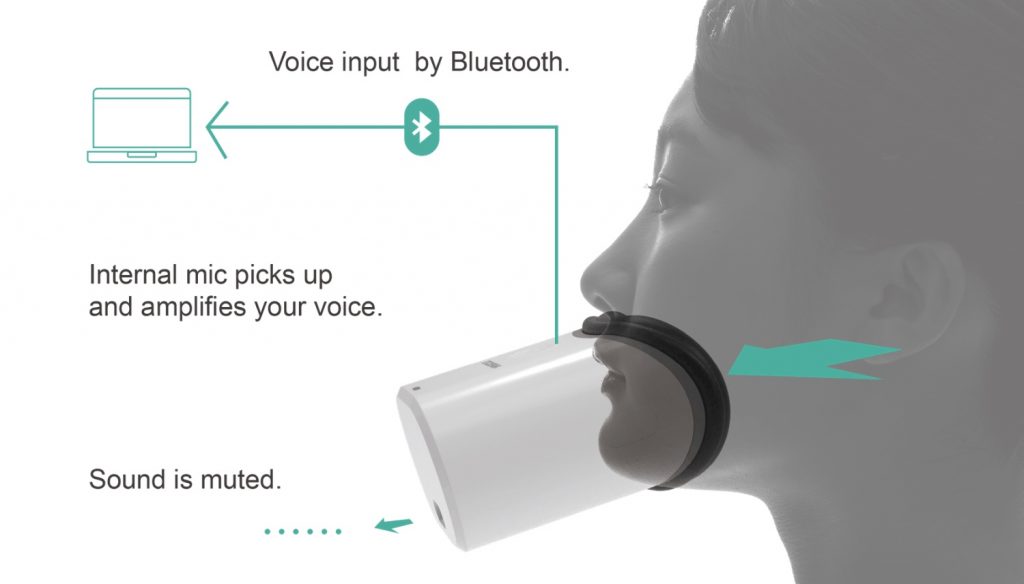 "Voice is one of the biggest problems for VR metaverse users, and it's hard for family members to hear you when you're having fun in the VR space," states Shiftall on its website. "If you live in an apartment complex, your neighbors will probably complain if you make loud noises. You want to make a lot of noise in the VR space, shout, laugh, and even say things that your family would be embarrassed to hear."
Mutalk is a voice suppression microphone that fits over the user's mouth like a muzzle. An internal microphone amplifies the user's voice and transmits it to a gaming console, PC, or another connected device, allowing them to be clearly heard in the metaverse. Simultaneously, the muzzle-like design mutes the user's voice to the physical world.
While the device is yet to release, Shiftalk promises it will have a battery life of 10+ hours and be compatible with Windows, Mac, iOS and Android devices. The device features a detachable strap allowing it to be used outside the metaverse for conference calls and other business purposes. Mutalk is expected to retail for $140 upon launch.
Touch in the metaverse
While Shifttalk focuses on keeping conversations in the metaverse, other companies are looking to add the sensation of touch to VR experiences. Earlier this year, Emerge released the Emerge Home, which simulates touch in the metaverse. At the same time, H2L has been developing an armband that allows users to feel pain within virtual reality. Likewise, Meta recently acquired Lofelt, a haptic start-up company.