Web3 domain provider Unstoppable Domains is on a mission to create a user-owned, digital identity for everyone. Unlike traditional domains, the platform is creating web3 domains that'll enable users to take control of their data.
In a rapidly evolving digital landscape, the adoption of web3 domains has caught the attention of major household brands including Sega and Nike. Unstoppable Domains is now making it easy for anyone to create and host websites that they can fully own.
To delve deeper into this trend and its implications, we had the opportunity to speak with Sandy Carter, who left her job as SVP at Amazon to play a role in shaping the future of web3 and is now COO of Unstoppable Domains.
---
How have you witnessed the progression of household brands embracing web3 Domains?
Sandy Carter: At Unstoppable Domains, we have seen 10-12% of Fortune 100 companies embrace web3 domains by claiming their Unstoppable domains. Meanwhile, many global brands are actively exploring web3 and the metaverse. Over the past months and years, Nike, Starbucks, Porsche, Build-a-Bear, Gucci, Prada, Ralph Lauren, Dolce & Gabbana, Christian Dior, Zara, and others have launched their own web3 strategies, many of which include collectible digital assets.
I believe that many more household brands will take advantage of these incredible opportunities to build two-way communication with their communities. Companies from sectors like the automotive industry, sports, technology, hospitality, and retail stand to greatly increase their customers' experience and engagement by introducing web3-related features.
For instance, BMW was among the first to join the Metaverse Standards Association and has already launched its BMW iX1 Metaverse. Meanwhile, Lowe's, the second-largest hardware chain in the United States, has released a limited NFT wearable collection for builders in Decentraland.
What benefits do brands gain from owning web3 domains?
There are three main benefits. The first is utility brought to businesses and their communities. Unstoppable itself has over 860 integrations, with a number of ways for users to use them – including logging in, encrypted email, sending and receiving crypto and much more. In addition to establishing a presence with their own web3 domains, brands can integrate web3 domains into their customer experience – opening up new opportunities to reward, engage and interact with their most loyal fans directly. Utility is greater than hype!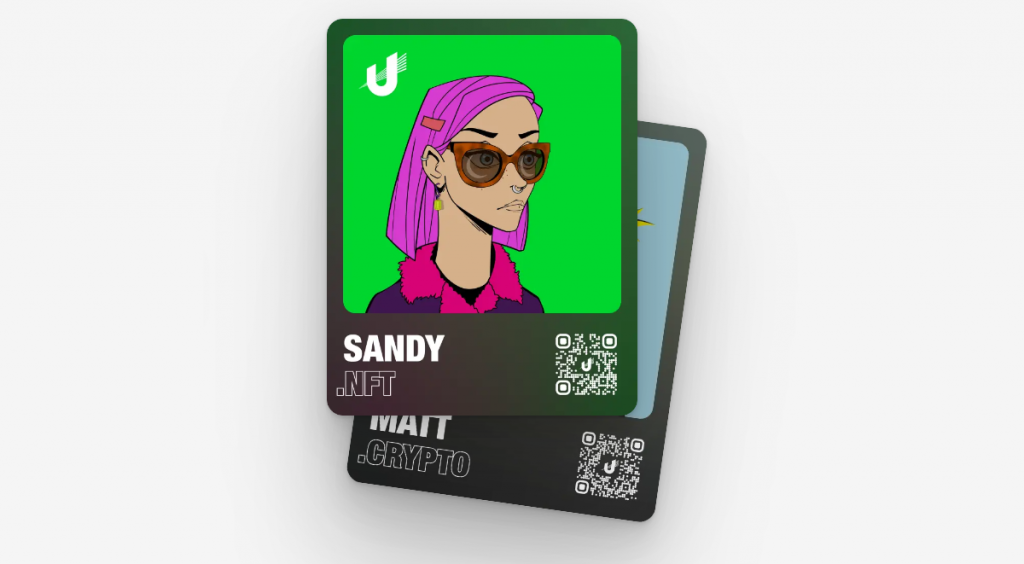 The second is verifiable branding. Information on a web3 domain profile includes verifiable NFTs. For example, a company can list currently available jobs or events they've sponsored, offer employees NFT-based merit badges, etc. By enabling brands to show on-chain proof of their events, sponsorships, credentials and more, words, web3 domains enable them to show exactly who they are as a brand.
The third main benefit is leveling up rewards. For example, a brand can send rewards to consumers who meet certain criteria — for instance, a total number of company-related badges they hold. Badges can be awarded for all manner of activities, such as engaging with a brand and its promos, purchasing goods, attending events, or participating in different communities. This way, a brand rewards its 'superfans' and simultaneously incentivises other users to interact more. This is especially important since rewards and engagement are among the biggest priorities for many major brands.
Can you share any notable examples of how brands have effectively leveraged web3 domains to enhance their online presence?
Apart from the aforementioned brands that have already kicked off their various web3 initiatives, many other companies have claimed their unique web3 domains to secure their place in web3. It's clear that countless brands are excited by the potential of web3, even if they don't have any immediate plans to launch their own activations.
Polygon Labs, a web3 company, introduced their own branded web3 domains (.Polygon) to give a digital identity to their community. Since introducing .polygon domains, they've used them to facilitate community engagement with special badges that appear on a user's profile page based on how many domains they own. Polygon is known for the power of their ecosystem, and badges give their community a dynamic way to showcase their ownership over their identity and connect with other collectors.
It's clear that countless brands are excited by the potential of web3…

Sandy Carter
MetaRides, the creator of fully interoperable digital vehicles, has leveraged a unique web3 profile page attached to their domain to showcase sub-community groups of their NFT car owners. They recently introduced NFT cars that people will soon be able to race in a metaverse game, and allowed people to showcase their car on their web3 profile page – so their biggest fans can connect their passion for cars with their digital identity.
Atari connected web3 domains with a release of their 50th anniversary NFTs. Each commemorative NFT came with a web3 domain, giving people a username to use across all of Atari's future blockchain products.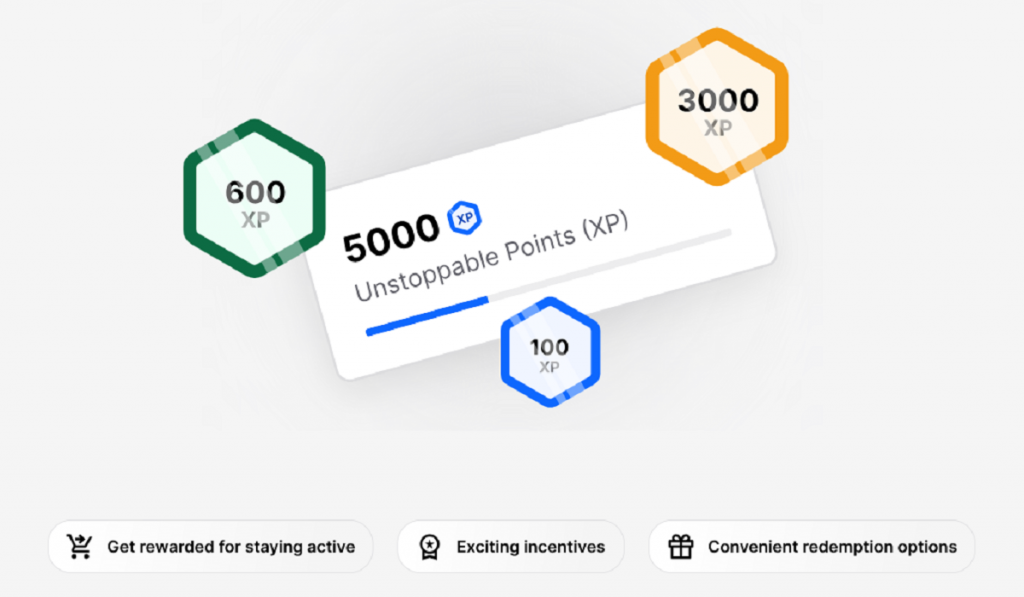 What are some of the challenges brands face when integrating web3 domains as part of their business?
One of the primary challenges that brands face is in hiding the complexity of web3 while gaining the power that web3 brings to the table. Web3 domains have the potential to make the decentralised web more intuitive and user-friendly, but it's important that these solutions are presented in a user-friendly way.
In particular, jargon can also be off-putting for users, so it's important that brands use friendly language to implement web3 domains. Starbucks and Reddit are two companies that have done this well as they've implemented web3 rewards and NFTs in their platform. Both brands avoided 'jargony' language while building products and programs that allowed their communities to harness the power of web3.
In the context of video games, what unique opportunities does web3 present for enhancing player experiences and fostering community engagement?
Ownership of virtual assets is one major opportunity. Historically, traditional web2 video games have already incorporated concepts such as in-game collectibles, cosmetics and downloadable content. NFTs are a natural evolution of these existing frameworks, allowing people to truly own their assets. Play to earn adds a new marketplace, opening up opportunities for people to generate real value by playing games.
Interoperability is another major benefit. Apart from being able to actually own their digital assets and freely trade them, web3 also offers unprecedented interoperability between different games, metaverses and more. Today, almost every major gaming-related company – including EA, Ubisoft, Valve, and Paradox Interactive – has developed their own unique launcher for their games. This results in gamers' accounts being fragmented and disparate since each platform requires its own login and password, which can get confusing pretty fast.
On the other hand, web3 allows players to create a single identity — attached to a web3 domain — that can be used to interact with numerous different decentralised games and metaverse as well as transact assets. For instance, envision playing the same character or driving the same car in different games or metaverse worlds.
This is much more convenient from the end-user perspective, resulting in a significantly better experience overall. Unstoppable worked with Ready Player Me early this year to allow people to create customer avatars, which they can take with them across leading metaverses like Mona, Somnium Space, Spatial and The Nemesis.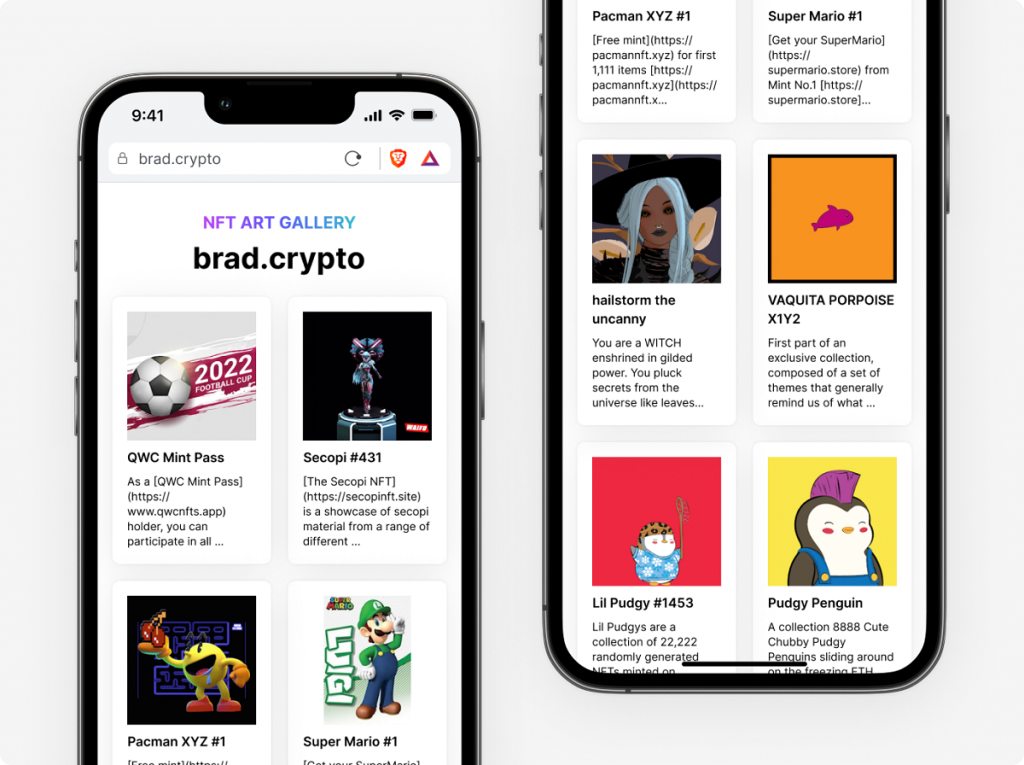 How do you see web3 improving the security and transparency of in-game transactions and digital asset ownership?
In traditional games, players' in-game items are just a couple of lines of code on a centralised server. These assets are inseparable from the game they were purchased in. If a company decides to shut down its games, all users' assets will also be lost. Alternatively, a user can simply get tired of a game and stop playing it — losing any value they poured into it.
By creating a record that can't be altered and is encrypted end-to-end, blockchain helps prevent fraud and unauthorised activity

Sandy Carter
When it comes to web3 gaming, however, players are free to do whatever they please with their in-game assets because they genuinely own them. In some instances, in-game NFTs can be used across different games and metaverses. In others, a player can sell their items to someone else and use the proceeds in another game.
In addition, web3 gaming runs on the blockchain. By creating a record that can't be altered and is encrypted end-to-end, blockchain helps prevent fraud and unauthorised activity. Privacy issues can also be addressed on blockchain by anonymising personal data and using permissions to prevent access.
How do you see web3 contributing to the concept of play-to-earn models in video games?
Currently, most monetisation models that include in-game content are skewed heavily toward the so-called 'whales' — a small percentage of affluent and dedicated players that spend the most money. Essentially, this leads to some very lopsided ecosystems where only ~10% of players bring a gaming company any income. Meanwhile in Free-to-Play games, in particular, the remaining 90% are playing for free.
Because of this, prices of in-game items can become astronomical because of the two aforementioned practices: companies' overreliance on whales and the closed-off nature of in-game economies where developers can dictate their own rules.
Web3 ecosystems, however, open up entirely new methods of monetisation that are free of outdated and exploitative concepts. For example, a gaming studio can set up its ecosystem to receive fees from every NFT trade or exchange. This way, a company will have a constant revenue stream, allowing it to generally tone down the aggressiveness of its monetisation. Lower prices would then allow more players to engage with this company's ecosystem by lowering the barrier to entry, resulting in a much more enjoyable and inclusive experience.
What steps can video game companies take when embracing web3 domains in ensuring a smooth transition to this new paradigm?
First and foremost, decentralised elements should not be the main and only selling point of any given game. To ensure a smooth transition and onboarding, developers should primarily focus on creating a fun and engaging game that users just want to play — whether it's web3-native or not. In other words, people shouldn't feel like they are playing a 'web3 game' but just 'a game'. This can also be applied to web3 domains in general.
Ultimately, video game companies should focus on fun and immersive user experiences that don't require people to study massive tomes of technical documentation and manuals. To achieve this, web3 frameworks need to be as approachable and convenient as possible, essentially allowing people who know nothing about web3 or blockchain to onboard easily and seamlessly.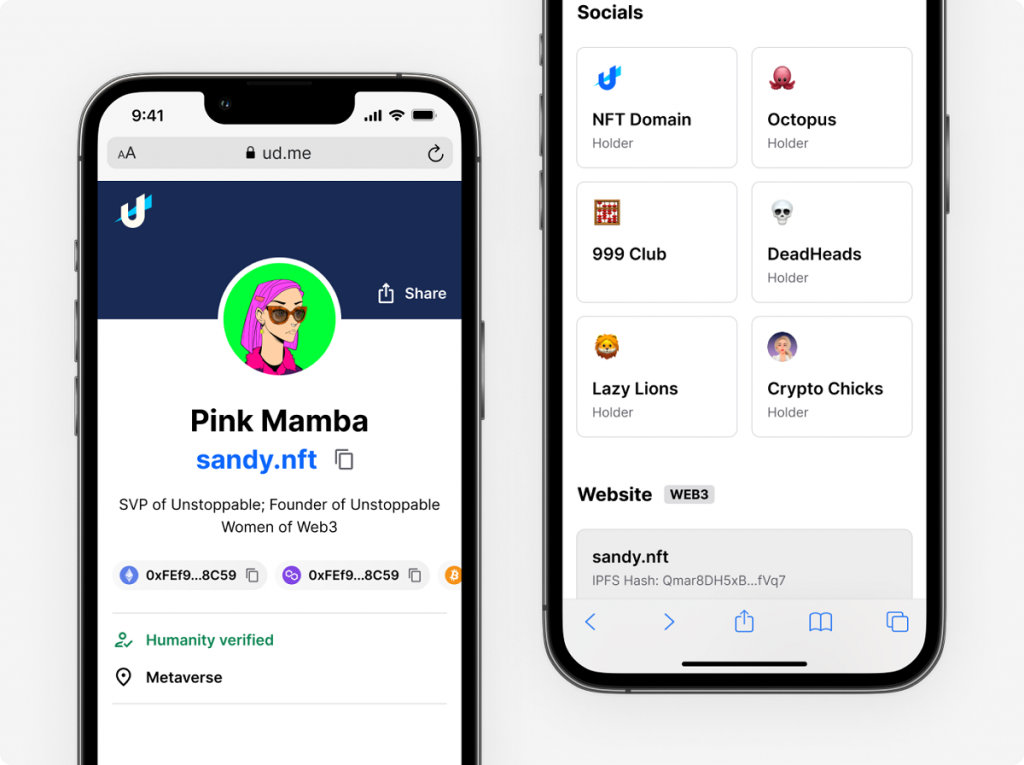 How do you see the future of web3 domains shaping the landscape of the gaming industry and what potential advances do you anticipate?
At the current stage of web3 adoption, simplifying access and enhancing the overall user experience should be one of the top priorities for blockchain game developers. As the percentage of web3-native users is still relatively low across the world, we need to make sure that decentralised projects are easily accessible to the majority of traditional gamers.
Another primary objective is to expand interoperability within the web3 ecosystem. Unstoppable Domains itself, for example, can already offer access to more than 500 decentralised applications, games, and metaverses — and people can use just a single web3 domain name to log in to all of them while also retaining complete control over their personal data at the same time. In fact, we support the Open Metaverse Alliance (OMA3) working on interoperability in metaverses and games, as well as the Blockchain Gaming Association.
We need to make sure that decentralised projects are easily accessible to the majority of traditional gamers

Sandy Carter
As a result, games will be able to build their own 'super profiles', enabling them to transfer their portable reputation across numerous platforms, games, and blockchains. Unlike traditional web2 accounts, web3 reputation is not only owned by players themselves but is also verifiable.
---
Consistently recognised by her peers as one of the most influential women in the Web3 world, Sandy Carter previously worked for Innovation at IBM for almost a decade. Forbes named her one of their 2016 Digital Influencers, Onalytica's Top 100 Influencer both for Cloud and IoT and a Top Channel Chief by CRN Magazine.
Sandy is also an international speaker who has presented in 80+ countries and author of three best-selling books, including The New Language of Business, The New Language of Marketing, and Get Bold which was translated into nine languages. She is also CEO and founder of Silicon-Blitz, helping companies, startups, and individuals alike master innovation.