Grammy-nominated singer and mental health advocate Jewel joins mental health platform Innerworld as co-founder and Chief Strategy Officer. The famous singer will also be offering live group sessions on the platform. During these sessions she'll teach users her 'life-changing tools'.
Jewel emphasizes that the current mental health crisis requires millions more therapists than are available. She states that safe, scalable and affordable tools like Interworld are necessary to help everyone struggling with their mental health. The singer faced hardships at a young age.
"Meditation is an important first step to feeling better, but when it is combined with scientifically proven tools that help change behaviors and reframe thoughts, it has the power to be truly transformative," says Jewel. "I'm excited to bring to Innerworld the skill-based peer-to-peer mental health tools that we've been developing for the last 21 years for high-performance athletes, artists, executives, and at-risk youth. Combining these tools with Cognitive Behavioral Immersion™ (CBI) and meditation enables us to provide practical skills to transform lives at a much more scalable and affordable rate than traditional one-on-one models, all without compromising results."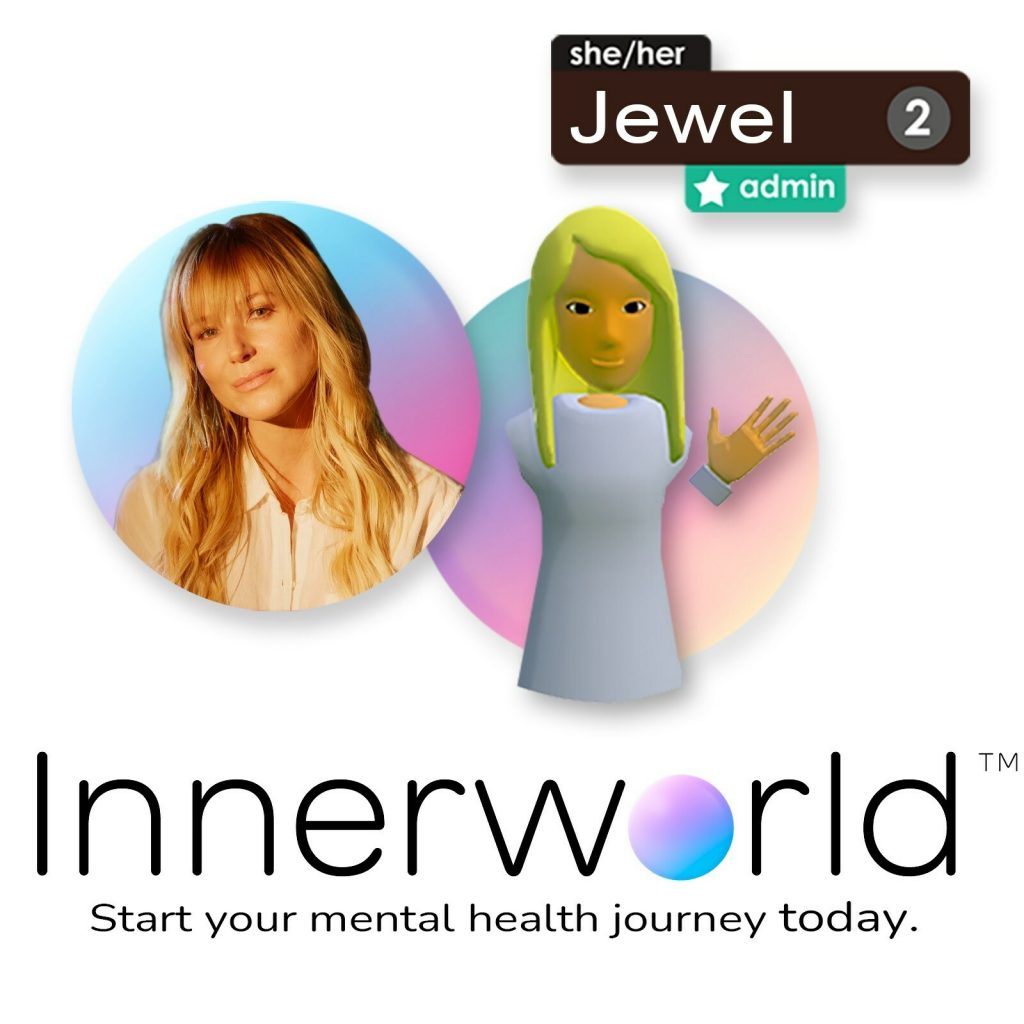 Innerworld aims to bridge the gap in mental health services by offering peer-to-peer support groups. Users are able comfortably express themselves as anonymous avatars within said groups. Experts guide these groups with Cognitive Behavioral Immersion training. Currently, Innerworld hosts more than 100 events per week. Users can access the events via VR devices or through traditional forms of the internet.
Cognitive behavioral immersion
Innerworld founder and CEO Noah Robinson was inspired to develop the mental health platform through his own struggles. As a teen, Robinson found an online game helped him cope with depression and anxiety. Robinson developed Cognitive Behavioral Immersion while completing his clinical psychology Ph.D. research at Vanderbilt University. CBI combines Cognitive Behavioral Therapy with immersive technologies, like the metaverse. According to clinical outcome data, CBI seems to lead to a decrease in symptoms of anxiety and depression.
"We did not rush into this," says Robinson. "We conducted three years of clinical research with over 20,000 hours in Innerworld's beta before launching, and additionally, it's based on decades of research in the field of psychology validating cognitive behavioral tools. Since our launch, we've measured significant reductions in self-reported symptoms of depression and anxiety and have submitted our results to a peer-reviewed journal for publication. We are building towards the future of mental health 3.0, where everyone can access mental health help."