The city of Sheffield in the UK is now playing host to an augmented reality art trail. With the use of AR, the trail is superimposing images onto prominent buildings around the city.
Augmented reality is being used in various fields to expand upon our physical reality. Some are using AR to help with navigation and others, as in this case are using it for artistic purposes. The art project is dubbed, The Look Up project.
Many would say that due to devices such as mobile phones, people are spending too much time looking down at them. This project seems to be trying to find a way to use the power of technology while also asking people to look up at the world around them.
AR art experience
According to BBC News, the project is funded by a government grant and is supported by San Francisco software firm Niantic Labs, the creators of Pokémon Go. Having the creators of one of the most popular games that utilises AR is a perfect fit for the project.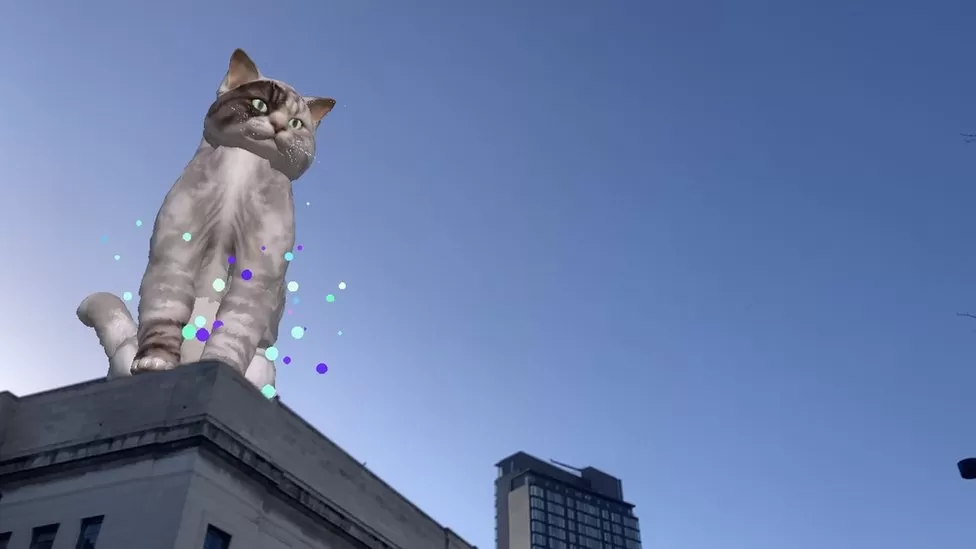 For those wanting to follow the trail, there is a free app that can be used to scan QR codes which makes the artwork appear on their phone screens. Installations can be seen across various locations such as Central Library and the old John Lewis building in Barkers Pool. In addition, there are some codes featured around the city's University.
Mark Mobbs, place brand and marketing manager for city campaigns at marketing Sheffield said "Ultimately what this project has created is a platform for the city of Sheffield. As far as we are aware, no city has used augmented reality in this way before, turning their centre and buildings into a permanent and free, fun art trail."
Interactive art
Mobbs also stated that the project will hopefully grow over time. It's an interesting concept that makes art feel more interactive. It also showcases the growing popularity of technology such as AR and how its capabilities can have various uses.
Having an AR art trial is also likely to attract attention to the city, as people may visit just to walk it and see the art. While this may be an early instance of a city-wide art trial using AR it likely won't be the last.