Highrise, a digital nation that started as a simple social game in 2014 has now amassed more than 2 million monthly users and has become one of the largest digital nations on the internet.
We spoke with Anton Bernstein, CEO and co-founder of Pocket Worlds, a metaverse company that focuses on the power of play and creativity to connect people.
While Pocket Worlds also preside over the Everskies virtual world it's Highrise that's grabbing attention and users all around the globe with its smart mix of social networking and virtual gaming paradise. And all accessible and enjoyable from the device that you have in your pocket.
We caught up with Anton to find out more about the game's history and plans for the future.
For audiences who might not have seen or played Highrise before, describe the Highrise experience to us?
Anton Bernstein: "Highrise is the world's leading mobile-first metaverse where, every day, users create avatars, build environments, host gaming experiences & trade collectibles. We currently have over 2million monthly users from all around the globe. Given the metaverse's focus on UGX, Highrise's thriving creator economy sees 50K+ in-game transactions daily.
"Not only do creators design, trade and sell clothing and features for their avatars, but they also develop interactive social-games, living spaces & even artwork. Each room you enter in Highrise will look different, but whether you're participating in a singing contest or socializing in a coffee shop, the game provides a platform for people to form genuine connections and express themselves online."
A major aspect of Highrise is the ability to design and create avatars. Why do you think that's caught on and works so well?
"Digital ownership is at the forefront of our purpose, and that includes ownership over identity. We've made it possible for every single user to create an avatar that represents who they are, whether that's their actual physical appearance or another part of them that they want to display in the metaverse. The result is an incredibly diverse global creator economy."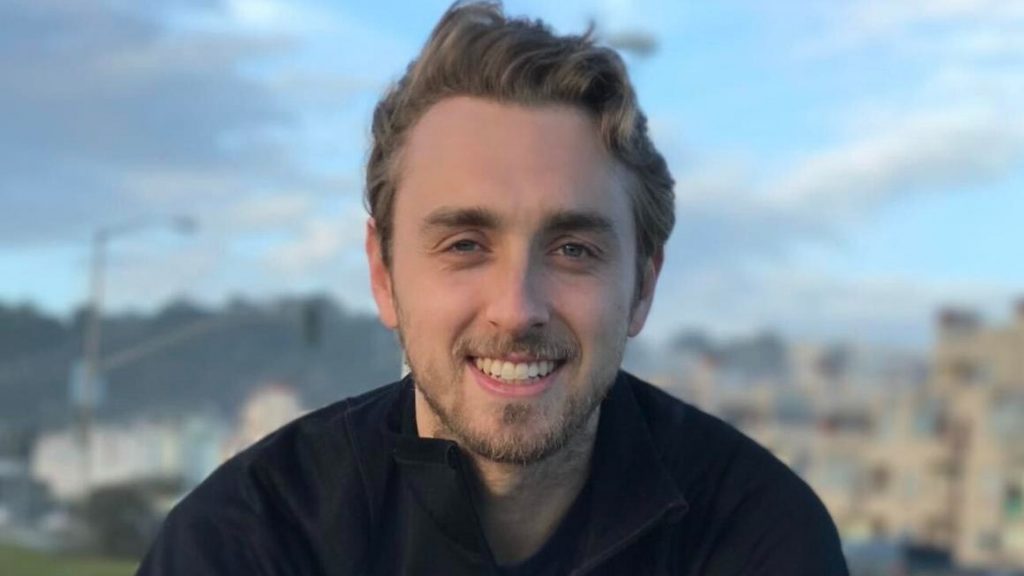 You've managed to build what feels like a really inclusive community within the game.
"Inclusivity is a big priority for us at Highrise. Gaming is often viewed as an escape, and part of our mission is to provide a safe space for those who may not always have the opportunity to express themselves in real life. As we continue to make improvements that ensure Highrise is a friendly, safe space for all, we work closely with our users throughout the process. For example, we recently heard from users that there was a need for more inclusive hairstyles for avatars. In response, we launched a #HairRise player contest allowing users to create new, inclusive hairstyles. This received a tremendous response and also provided creators a new platform to showcase their designs."
What in particular, do you consider to be the most impressive feature in Highrise?
"Our Brands program makes it possible for users to earn real income by providing original content to the community. We regularly host user design contests that the Highrise community votes on to select winners. If certain creators continue to stand out, we'll partner with them to stand-up their own brand and create content on an ongoing basis. Highrise brand owners are responsible for sketching & submitting their designs and our team finalizes them into digital assets & distributes them within Highrise.
"It's an amazing way to collaborate and deliver products to our community that they are excited about! Brand owners receive a portion of the profits for each new design drop. For example, Brand owners "ReneeRosey" & "Poppiana" earn an average of $3,000 per product drop."
And there are opportunities to create experiences too?
"Users who create in-game experiences can also earn currency in Highrise by hosting games or events & collecting tips from participants. Currently, tips are given in the form of our in-game currency; however the launch of Highrise World will allow creators to implement payment tools. An example of a successful experience creator is radio host Jessshoe. Jess' radio show airs live via our integrated radio app Shoutcast. We partner with Jess to host official Highrise events & provide her a monthly stipend to help offset any of her production costs. Looking ahead to the future, we're excited to continue to empower our talented users with the launch of Highrise World.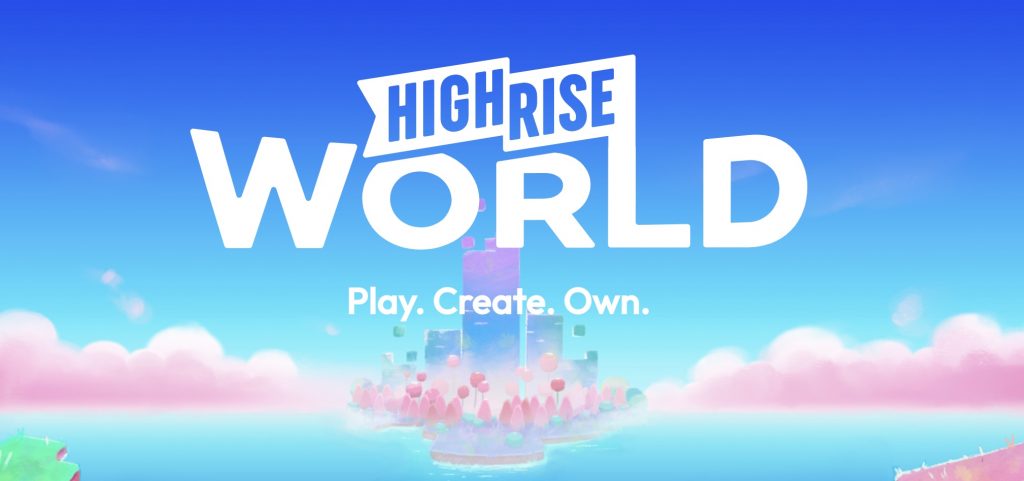 Would you consider Highrise World to be a game or social app?
"Highrise World is a social networking app that aims to be the next evolution of Discord."
How might this develop in the future?
"We intend to further unlock the value of our users' creations by enabling them to convert items into NFTs, which can then be bought, sold or traded like any other NFT on the blockchain. Unlike most NFT marketplaces, the content created in Highrise World will have an immediate place to live. Content creators can set up proprietary, virtual brick-and-mortar stores and/or list their creations on the global open marketplace. In addition, creators will be able to sell their goods for $USDC, $ETH and/or $RISE at their discretion.
"This new era will enable content creators to build experiences and develop an audience by utilizing various design tools. Whether players use our tools to strike out on their own, or partner with us through one of our designer programs, we'll continue to find inventive ways to help creators earn a significant income."
Tell us more about the Highrise Creature Club. How does that work?
"Highrise Creature Club is a collection of 11,111 unique collectible creature NFTs that we created in 2021 – and which sold out in 30 seconds! As one of the first Web2 worlds to step into Web3, the Highrise Creature Club NFT drop was our first step into the metaverse. Valued at $2million, each creature is composed of unique, hand-crafted collection items that can be individually worn within the Highrise Metaverse, and each item varies in rarities between Epic and Legendary.
"Highrise Creature Club holders were the first to gain access to our Creature Island LAND sale in April. Those interested in joining our thriving community can purchase Creatures on secondary markets such as Opensea."
What about the selling of parcels of LAND, how does that work within the game?
"We believe the future of social connectivity lies in the metaverse. However, in order to grow & see numbers like 200million+ monthly active users or even 2billion+ MAU, we need to provide communities the platform to build their own metaverse & bring their audiences into it. Our inaugural LAND sale was the first pathway for our users to create their own unique, custom metaverse within Highrise. Highrise LAND are unique (non-fungible) tokens that exist on the Layer 1 Ethereum blockchain (ERC 721), and each LAND has a predetermined location and size. Landowners will be able to cultivate a rich and unique identity by customizing their LAND exactly as they see fit.
"Think of it this way: if Discord provides a platform for communities to create their own channel of communication, Highrise provides a platform for communities to come together & benefit from an interactive, immersive experience. And instead of a channel or a forum, you'll join a Highrise built on Highrise LAND. Think: BAYC Highrise or Disney Highrise."
And the new $RISE token, Pocket Coins. It'll allow Highrise users to cash out?
"Highrise citizens have been buying, selling, and trading items since 2015, enabling the Highrise economy to flourish with over $60million in annual secondary market transaction volume. Introducing the $RISE token will allow market transaction volume to scale significantly and enable users to purchase in-game services and goods at a discount. The $RISE token will become central to the Highrise economy through trading, discounts, Web3 assets, tips & stake to earn."
What other features might we be seeing in future Highrise updates?
"We'll be launching a web version of our app that will go live later this summer. We're also working on a marketplace, our game engine 4.0 with 3D support, a world builder and an NFT Launchpad that will let creators make their own NFTs and items that can be sold on their LAND or traded in the Highrise marketplace.
"We're also working with some exciting partners to bring their communities into Highrise World. We'll be sharing more details soon, but we're excited to show the world how a brand can bring their community into the metaverse leveraging Highrise. And finally, Highrise Pets – just a fun update to mention! We're excited to expand on our existing Creature Club NFT & give our users the opportunity to adopt a pet."
How would you like Highrise to change or grow in the future? Say, in the next decade?
"In the next decade I want the Highrise metaverse to bring the world together as nothing has before and to help deepen human connection and enhance positive, safe social engagement online. A fully functioning online economy will enable new work opportunities for creators, collectors, and hosts from all over the world, specifically in more impoverished countries.
"Our fully functioning Highrise nation & economy will remove middlemen and allow people in a country like Indonesia to earn a higher revenue by selling virtual items to people in countries in the west."
Find out more about the world of Pocketworlds, Highrise and Everskies here, or simply check out the apps on your App Store.