More and more individuals are seeing the value of Esports and over 8,600 U.S high schools have established Esports teams since 2018. Now The CodeCombat AI League is taking competitive gaming to a new level by requiring participants to use coding and problem solving to thwart the competition.
Through CodeCombat, young programmers are learning skills they can carry into future careers. The company's goal is to make learning to code fun and accessible and has been utilized to teach more than 20 million students scripting languages since it was founded in 2013.
"The ingenuity we've seen out of these young coders is outstanding," said Valentin Briukhanov, AI League Design Architect. "I designed these arenas, but the code that some of these players are generating, I never could have imagined. We've only just scratched the surface of what competitive coders can achieve and are excited to see what future seasons of the AI League will evolve into."
CodeCombat explained
The CodeCombat AI League is part code engine, part AI battle simulator and according to the company, it is redefining the Esports industry. The league pits coders against one another in one-on-one matches.
"Coding competitions or hackathons are not new, but our drive to evolve the format has led us to develop the CodeCombat AI League, a unique esport that turns competitive coding into the spectacle it deserves to be," said CodeCombat CEO Nick Winter.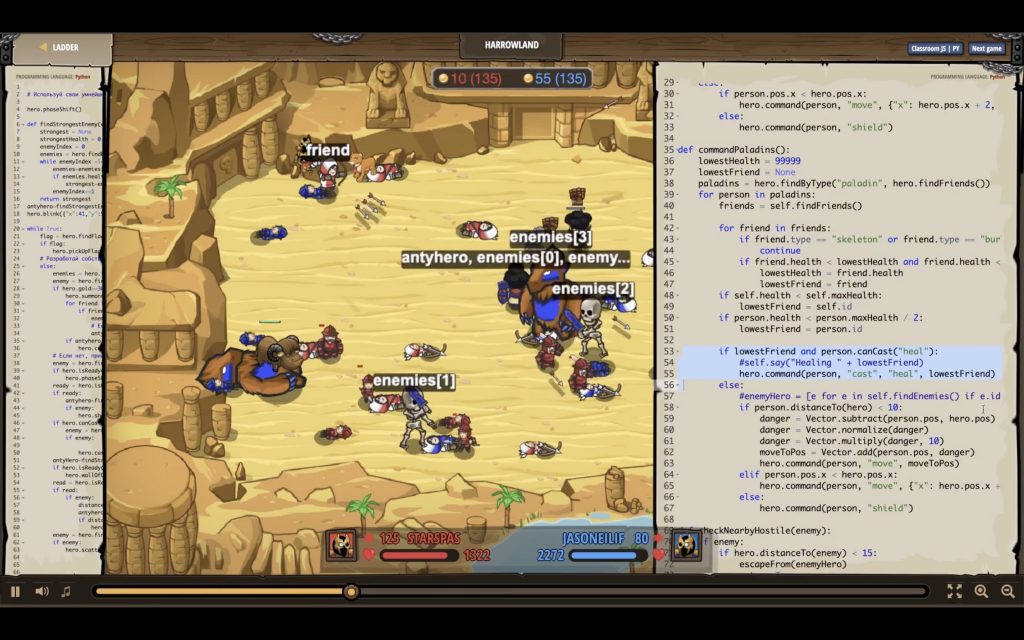 Programmers test their creative coding skills, as they must write code to best their opponents rather than mashing buttons and flicking joysticks. CodeCombat is preparing a new generation to build creative and innovative code.
Participant, Shininglice has been dominating the Code Combat AI League since its launch last year. The 15-year-old has only ever lost one match to 13-year-old user Venneth. Venneth coded extensive rules for his heroes to adapt to any battle, while Shininglice used AI programming to make his heroes adapt to different battle situations.
Esports: The state of play
While competitive coding may be on the rise, most consumers are more familiar with Esports, in which teams compete in video games. Paramount+ recently released a mockumentary called Players, about a fictional League of Legends team attempting to win the championship. Additionally, Amazon is hosting its Amazon Prime Gaming Ultimate Showdown, a $50,000 esports tournament.