I'm Kelly Vero, creative badass, future-gazer, game developer and general metaverse nerd and I'm really, really angry. Did you read part 1? That's a good indicator as to a whole world of whoopass that is gonna open on this so-called metaverse in part 2. Read on.
DAU Down
There is a big push at the moment for people to just walk around on empty platforms and they are calling these empty places the metaverse. WHY? Are you mad? No one wants to walk around in nothingness. DAUs are down, big time, MAUs are pathetic and laughable, and no one is really doing anything that is exciting except for spending investors money on their latest bag of crap feature release.
Step forward the games industry. Believe it or not, in this new age of tech and development the games industry are the grown ups, the adults, the guardians of this particular galaxy. I never thought I'd see the day.
Last decade, in the 2010s, when every studio was just chilling and flexing into their subscription models, along came a disruptor: freemium. Because of this bombshell, the games industry needed to have a really good analytical process which was previously based somewhat lazily on how their bank balance looks like one Zimbabwean dollar (that many zeroes). Let's just call it analytics that measure the success of games based on sales of the game, assets (IAP) and player behaviour. DON'T YOU THINK THIS IS IMPORTANT?
But right now, the metaverse is free-to-experience, and there are no in-app purchases linked to distribution models, it all happens in-world. That's if it happens at all. Because that world is completely decentralised, it's easy to forget about when it's not backed up by evidence, stats and the like – because that's too much like being a corporate slave, man. However, there are users. And those users can be measured. All 200 of them.
I joke a lot, but data impact is something that plays a massive part in the future of the metaverse because it should be a multiplier, a driver, a motivator or even an anchor for investment and subsequent revenue whichever comes first.
Data is a currency
If decentralisation is all about being free, there should be no restrictions on how data is presented, visualised or told as a story. That makes data both hypey and rather dodgy. So where is the truth? If it doesn't exist in what you are presenting or visualising then it's a sham. There's a lot of lobotomised investors kicking around the metaverse currently, eh?
I also care about data, deeply
As a developer and a data lover, the big picture view of the metaverse is completely lacking. Right now it's like you-know-what-should-be-in-there-and-you're-choosing-to-ignore-it. What's the product kernel of your metaverse? If it isn't social interaction then sod off.
Three times this week I've gone onto a famous metaverse and there has been nobody on my server, nobody. Why in the universe would I want to go into a world that is populated with no one? So if you deploy and adapt the rules of marketing and community into your fancy little de-fi/decentralised world, what you realise quite quickly, is you've got to maintain hype. Games maintain hype really, really well, and so does social media. And when those two things come together, it should be fire [insert your emoji here].
Do you like apples?
One of the simplest and most effective ways that we can fix something like the metaverse is to treat it first as a game world, not as some fancy Tron platform. It's not Wipeout 2097 and nor is it a fucking burger universe. Please stop selling me burgers. If you want to feed me, Seymour, why don't you feed the hungry first, because in the metaverse I'm not really desperate for a beer or even a kebab. What I'm looking for in the metaverse is people: I'm looking for people. I'm looking for friends. I'm looking for opportunities. I'm looking for work. So here are a couple of really great organisations that are doing good stuff in the metaverse: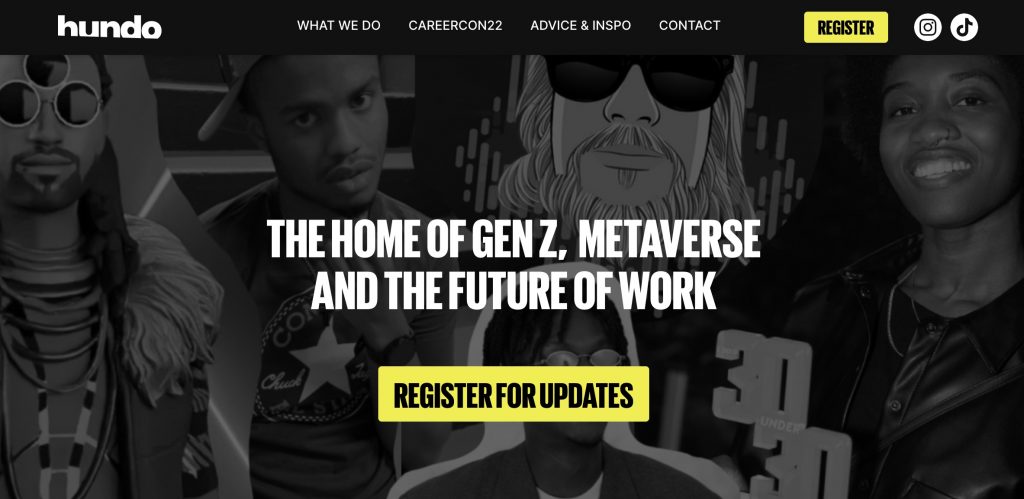 hundo Careers. They are focusing on the future of work and places that people will be and they are training young people right now to be there. They're also hosting the world's first careers festival this year which is focused solely on the future of work.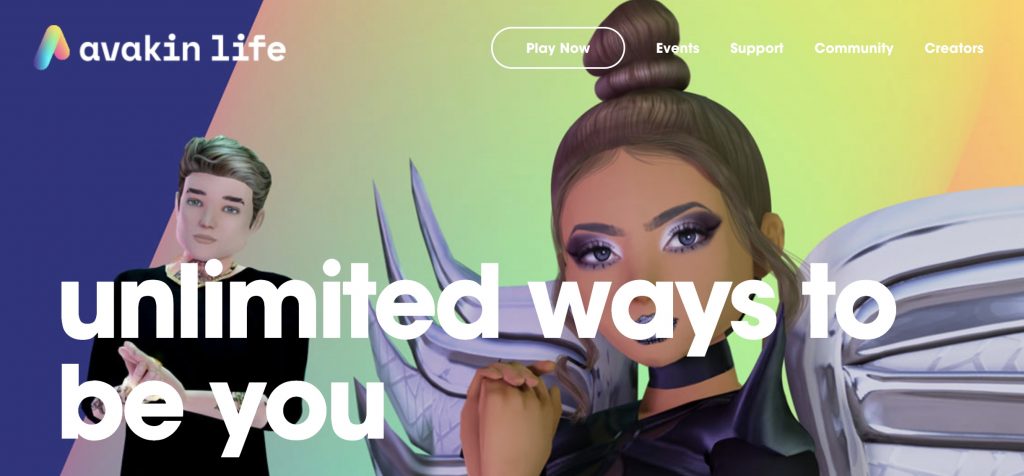 Avakin Life. The perennial favourite and come on, how can 205 million people be wrong? Why is Avakin Life so great? Don't guess. It's obvious. Avakin Life is a social experience. It is social first. It isn't a game. It has gamified elements, but overall it is a place that people must come to, and they must experience and they must feel and they must be able to talk about those feelings and they must do stuff. Check out what they did during Pride week last year, and weep – it's beautiful. Look at how they used the metaverse, their metaverse, to host the Voice for ITV. Check out what they do when they talk about beauty and fashion. Dudes, they've been nailing this shit since 2013. If you're coming along with your readymade universes you're already 7/8/9 years too late.
Isn't it a better idea to focus on what already exists? I'm pretty close to Avakin Life in describing it as a liveable world compared to some of its competitors. I go there every single day. It's not perfect, but whose metaverse is? It's the best one around and that can't be discounted because, well, the numbers do the talking. I'm talking about 205 million users in Avakin Life who do things together. So, what I've decided to do for the rest of 2022 is live in Avakin Life. I don't want to be anywhere else right now. I think that real life is real life. And it's the place that I have to go to if I want to eat a real burger rather than visiting some bro burger stapled to a flimsy NFT (you know who you are – enjoy it while it lasts). But if I can have meetings in something other than Zoom, or Teams, or Google Meet, I'm gonna try it 'cos it's way better than just talking about it. Didn't we used to do that in Second Life? In Habbo Hotel?
Tears in Rain
Where does all this metaverse talk leave our old friend the NFT? Well, the NFT should be a token to enable you to do something that is exclusive to either the brand, the individual or to the moment in time that has been created. What the NFT isn't, is a JPEG. I mean it is, but it's so much more than that, or it should be. It should do many other things than just look pretty on your wall. If you're approaching this from the perspective of art, what does art do? It looks beautiful. It can also look ugly. It's received by the people who want to receive it, and its value is dictated by the people who put value on it. Wait a minute, that sounds like an NFT.
NFTs are opening a door for us. Like Roy Batty in Blade Runner, something has to give for this to live. In my analogy, the utility-less design of current NFTs are the tears in rain and the time to die.
In the next instalment I want to talk about taking the NFT and the metaverse and parsing the two to create and sustain Web3. Are you ready?