A 1928 Hollywood mansion in Beverly Hills is currently on the market at a staggering $9.4 million along with an option to purchase its metaverse equivalent too. 
The property is located at 607 North Arden Drive and has five bedrooms, a one bedroom guest house, and a pool as part of its stunning 14,100-square-foot lot. And while millionaire homes in Los Angeles are often unique in design and layout, this house appears to be a trend setter.
The Spanish-style mansion also comes with an eight-bedroom Georgian-style house in Decentraland which the buyer can also own for an additional $100,000. Rochelle Maize, a listing agent stated, "You buy a house in the flats of Beverly Hills and you get the house in the metaverse." 
However, rather than being an exact copy of the real world home, the Decentraland house is a representation of the house the new real-world owners, could build, with all planning permissions approved, following the house's demolition.
(Yes, so that's $9.4 million… Then an extra $100,000 for the Decentraland 'plan' home… Then you have to knock down the real-world one and build the virtual one.)
There's no place like virtual homes
Plans are already in place to demolish the near-hundred years old mansion and replace it with the Georgian-style metaverse design. This has also led to the California home sale being nicknamed the "Beverly Hills Meta House"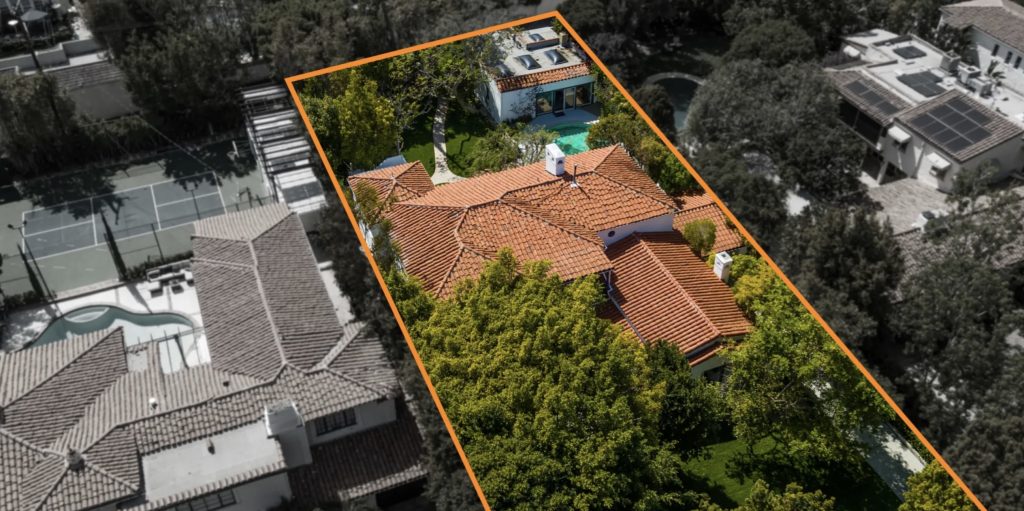 Maize went on to say that she's been working on the idea of selling a home with a metaverse equivalent "for months". And after getting the seller's greenlight to carry through with the idea, she teamed up with LEDY, a virtual developer to create the Decentraland property.
Mike Emtiaz, LEDY co-founder said, "In terms of marketing, we want to develop this bridge between the real life and the virtual life, so that's why we brought Rochelle on board to bring clients who would potentially be interested in the metaverse from the real-life community. You can go to the house in Decentraland and visit the house and walk around it. It will live in Decentraland."
Interested persons who wish to buy the physical Spanish-style mansion are not required to purchase the Georgian-style metaverse extra (or ever build the approved plans). However, both Maize and LEDY are hopeful that the potential buyer will be intrigued enough to to not only own a property in the metaverse but the real one too.