It's clear that Reggie Fils-Aimé, ex-Nintendo President and COO isn't a fan of Meta's vision for the metaverse.
Fils-Aimé, the much-loved ex-Nintendo chief who many credit with turning the company around during its Wii and DS return to greatness, shared his thoughts in a public chat with Bloomberg's Emily Chang at SXSW yesterday.
Inevitably Chang asked the question "What is the metaverse?" prompting Fils-Aimé to nod sagely and begin what appeared to be a highly-informed and well-prepared response.
"I think 'metaverse' is just like 'cloud' of five years ago. And even 'the internet' of 20 years ago. It's a label that every business is trying to grab onto. For me the metaverse is a digital space where you interact with your friends in a social and gaming type of environment. I believe that elements of the metaverse already exist [such as] Fortnight. Big cultural events. Performers in a digital game interacting with their friends. It's happening today."
"I believe we're well on this path to this type of metaverse opportunity. But my definition and my visual is maybe a bit different."
Drilling down a little further into what this definition may be, Chang offered up Meta's much vocalised take, posing the question "Do you think they'll succeed?"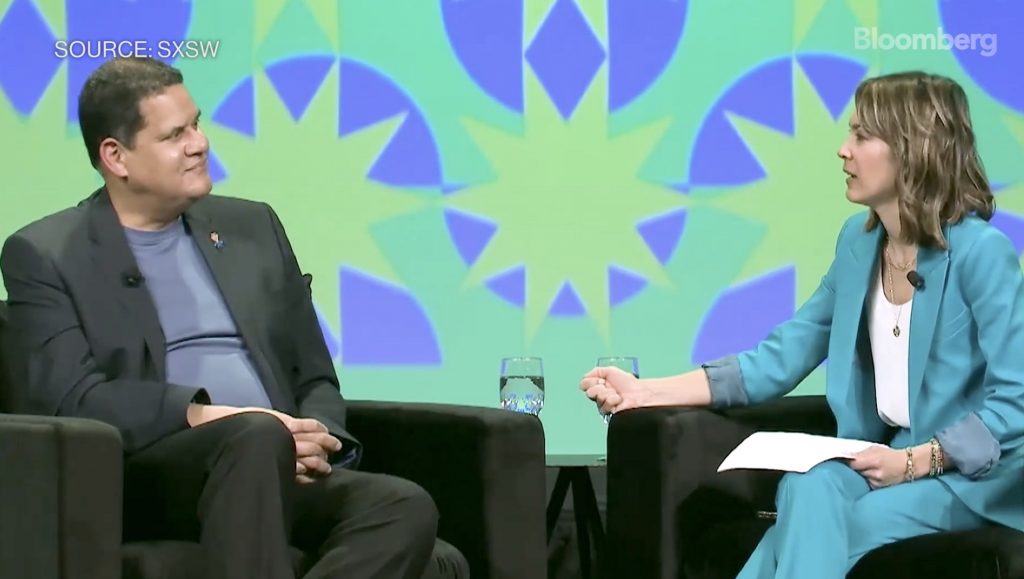 "I'm not a buyer of that idea," replied Fils-Aimé. "I don't think that their current definition is going to be successful. I say that because you have to admit that Facebook itself is not an innovative company." To which Chang gave a  "Wow…" and the audience a ripple of applause…
He went on to explain why Meta aren't the company to deliver the metaverse. "They have either acquired really interesting things like Oculus, like Instagram or they've been a fast follower of other people's ideas. That's Facebook. In order to be innovative you need to think about the consumer first. And I don't think they do. They think about advertising first because that's 98% of their revenue."
"You need to have a culture of innovation – whether you're in accounting or product development or marketing – you have to be challenging yourself to be doing things differently versus doing things the same old, same old. Or copying someone else's idea. That's why I look at the vision that's been so far articulated and I'm not a believer."
And teamed with his thoughts on Meta's inability to push through the required level of innovation, is a firm belief that Meta's focus on VR rather than AR and the requirements of a headset being worn for a significant amount of time will be a major obstacle to take-up.
"I'm much more of a believer in AR. There's a lot of examples of AR. I believe that wearing a light set of glasses and using that at different points during your day to interact with a digital experience is, in the end, going to be much more compelling. I don't believe that [current VR technology and the kind so far outlined by Meta] will be something that you'll want to do 100% of your time. Or even 100% of your entertainment time. I don't see it."
These last comments – appertaining to the type of hardware that's required to deliver the compelling experiences that are being promised – are directly at odds with Mark Zuckerberg's recent comments regarding his company's metaverse visions first outlined at Facebook Connect 2021.
Zuckerberg clearly favours the kind of full-face VR headsets he's already making at Oculus, and that rather than "just mak[ing] the thinnest, lightest thing possible", that features such as eye-tracking which "adds weight to the device, maybe it adds some thickness" are required to "create the richest sense of presence."
Only time will tell who's right.