Sony has just shared the results of its 'superhuman' Artificial Intelligence agent, Gran Turismo Sophy in competition against the very best human players. 
GT Sophy is an autonomous AI agent trained using a deep reinforcement learning platform developed in collaboration between Sony AI, PDI and SIE. For the purposes of this campaign, Sophy was trained to master driving skills to compete with the world's best championship-level drivers, including car control, tactics and etiquette.
The challenge was contested in GT Sport on PlayStation 4, but don't expect to see Sophy in action in the forthcoming GT7 for PS5. While both the Sony AI division and series developers Polyphony Digital Interactive have committed to exploring how to integrate GT Sophy into 'future releases of the Gran Turismo series', there are no firm plans to incorporate it in next month's installment.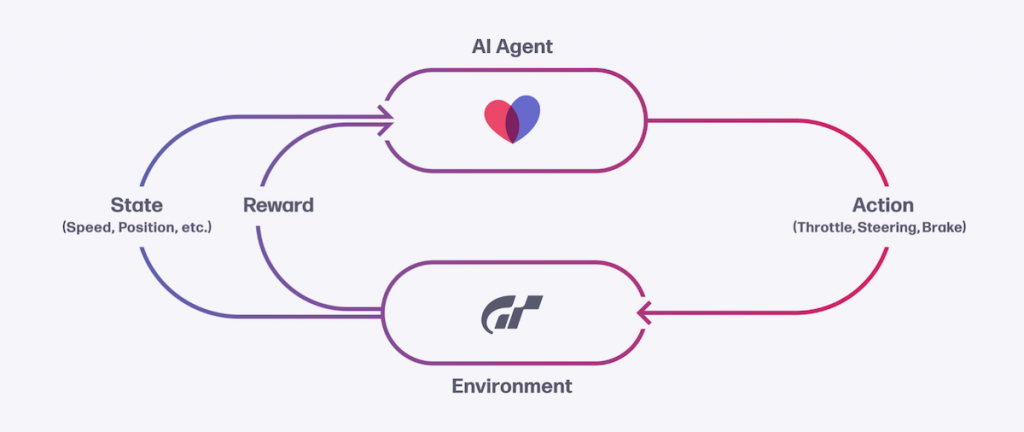 Beating the best
GT Sophy was put to the test racing against four of the world's best Gran Turismo drivers in two events, which took place on July 2, 2021 and October 21, 2021. While the human team scored a net win first time out, more than three months' development saw GT Sophy outperform the best human drivers in both time trial races and an FIA-Certified Gran Turismo Championships format race for the second event.
After the races, Takuma Miyazono, FIA Gran Turismo Championships 2020 Champion said, "I completely forgot that I was playing against AI. It was really fun. I want to race with the agent more in the future." Emily Jones, a finalist in the same 2020 series said, "It was really exciting to see GT Sophy's racing technique. I got a lot of inspiration from her."
Beyond the virtual racetrack
Ambitions for the Sophy project extend beyond GT and video games, into the wider world of future technology.
"Sony's Purpose is to 'fill the world with emotion, through the power of creativity and technology,' and Gran Turismo Sophy is a perfect embodiment of this," said Kenichiro Yoshida, Chairman, President and CEO, Sony Group Corporation. "This group collaboration in which we have built a game AI for gamers is truly unique to Sony as a creative entertainment company. It signals a significant leap in the advancement of AI while also offering enhanced experiences to GT fans around the world."
GT series creator Kazunori Yamauchi said that, "AI research is a good opportunity to really think about what it means to be human and how technology and society can better co-exist… I believe that this AI concept will contribute to both the future of games and automobiles."
Hiroaki Kitano, CEO of Sony AI went even further saying, "Gran Turismo Sophy is a significant development in AI whose purpose is not simply to be better than human players, but to offer players a stimulating opponent that can accelerate and elevate the players' techniques and creativity to the next level."
He went on to say that, "In addition to making contributions to the gaming community, we believe this breakthrough presents new opportunities in areas such as autonomous racing, autonomous driving, high-speed robotics and control."
GT Sophy is the first project from the Sony AI division shared with the public.