Blocky blockbuster Minecraft has become the first game to hit one trillion views on YouTube.
The news was revealed by the Google-owned video platform earlier today (Wednesday, December 15th), which has put together a portal to celebrate the various aspects of Mojang's hit's success. This includes a timeline that tracks the number of cumulative views that the title has hit over the years.
The one trillion figure is double the 500 billion views that Minecraft hit back in 2018.
Minecraft made its debut back in 2010 and has been hugely influential on the games YouTube scene over the years with countless personalities rising to fame from their videos with the title.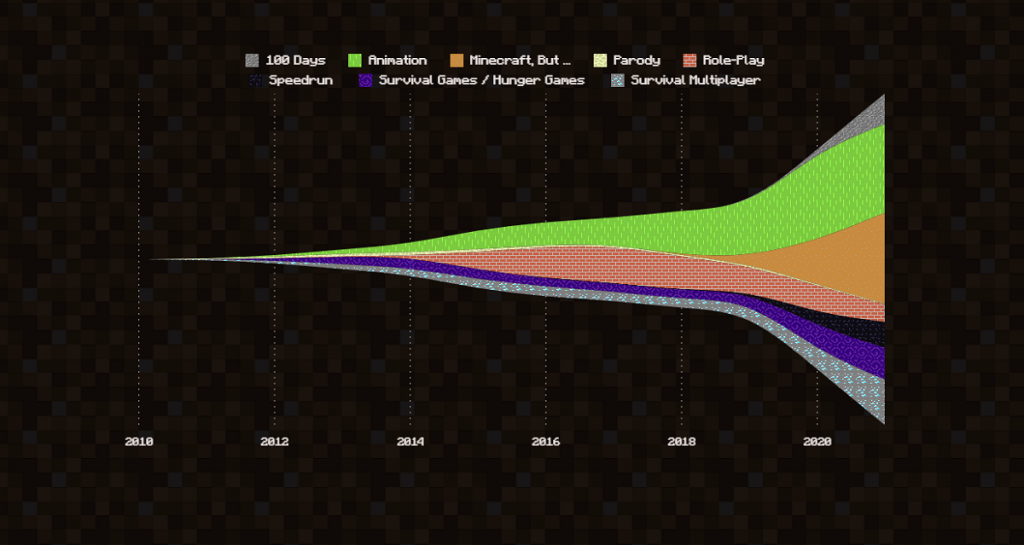 "If each of those one trillion views were just one second long, that would add up to over 30,000 years," YouTube wrote.
"If each view were a Minecraft block 12 inches square, you could build a stack that reached from the Earth to the sun and back — with about seven million miles to spare. That's how big one trillion views is. So how do you get there? We looked at the data – all 12 years' worth of daily uploads and views from tens of thousands of creators and millions of viewers – and now that we've mined our way through, we can show you."
As of May 2020, Minecraft has sold more than 200 million copies. Later that year, Microsoft CEO Satya Nadella said that the title boasted around 132 million monthly active users for the three months ending June 30th, 2020.