Japanese conglomerate Sony has partnered with automobile company Honda to unveil Afeela, a software-controlled vehicle which both companies say is a Qualcomm-powered entertainment system on wheels that can also be used like a regular car.
Honda contributes automotive expertise and post-purchase support, while Sony manages the imaging, sensing, telecommunications, network, and entertainment components. According to Sony Honda Mobility (SHM), the organisation created by both companies to produce the vehicle, Afeela will constantly improve and enable creators and developers to build apps and services, establishing a digital platform for collaborative development.
"We will nurture Afeela as mobility with intelligence. In addition, we will pursue new possibilities on top of conventional car values, so that mobility can become a unique and endearing presence for users," said Sony SHM. Little is currently known about the platform but SHM says it'll provide more details in the upcoming days.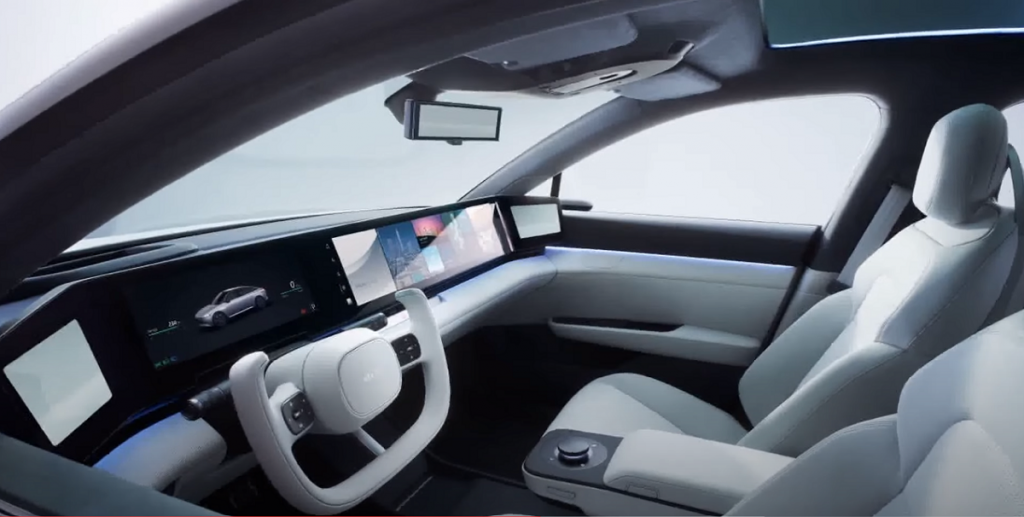 Building apps for Afeela
Currently, the available options for creation include content for the media bar, panoramic screen themes, eMotor sounds, and navigation services. Cloud APIs also enable seamless server-to-server connections. And since Afeela runs on Android, developers should have little to no issues building apps for it. 
In fact, some reports have mentioned that the futuristic vehicle design also opts for facial recognition instead of traditional door handles. Driving aside, once the user gets inside the vehicle, they'll encounter large horizontal touchscreen displays that'll let them enjoy video or audio content, further emphasising the idea that modern cars nowadays are like, 'Living room on wheels.'
According to The Register, SHM came up with the name Afeela in an attempt to bring consumers into a sensory-oriented environment, as its creators believe that 'feel' is at the, 'Center of the mobility experience.' However, it's clear that both companies have placed significant emphasis on autonomy, augmentation and affinity. 
The project was first revealed in October 2022, and the expected delivery date is set for 2026, starting in North America and then in Japan. SHM's vision for Afeela included level 3 automated driving in specific situations and level 2 in other scenarios, much like systems developed by Tesla, Ford and other companies.