Calling it "an immersive, joyous frolic through the heart of a blossoming industry and across dimensions", legendary publisher Atari and developer ARVORE revealed nostalgic VR title Pixel Ripped 1978 in San Francisco last week. We were treated to a private hands-on demo and a chance to talk with the developers.
Pixel Ripped 1978 will be the iconic publisher's latest virtual reality title when it hits stores this summer. It's the third title in the Pixel Ripped series developed by ARVORE. The game puts you in the role of Bug, a game-maker working for Atari in the 1970s, who gets pulled from the Atari offices into the world of the game, sending you on a journey across time, playing games within games, and solving puzzles that require you to think across time and space.
Atari and ARVORE reveal nostalgic VR title
The partnership with Atari means that, unlike previous Pixel Ripped games, this instalment will be able to directly reference authentic Atari titles, places and experiences. In our demo, we started in the Atari offices in the 1970s, picked up the joystick to test a game, and discovered that the game's villain had changed things in the game, requiring us to dive into the blocky game world, Tron-style, to fix his damage so we could come back out into the real world to see the changes… only to find ourselves then transported further back in time to Bug's own childhood.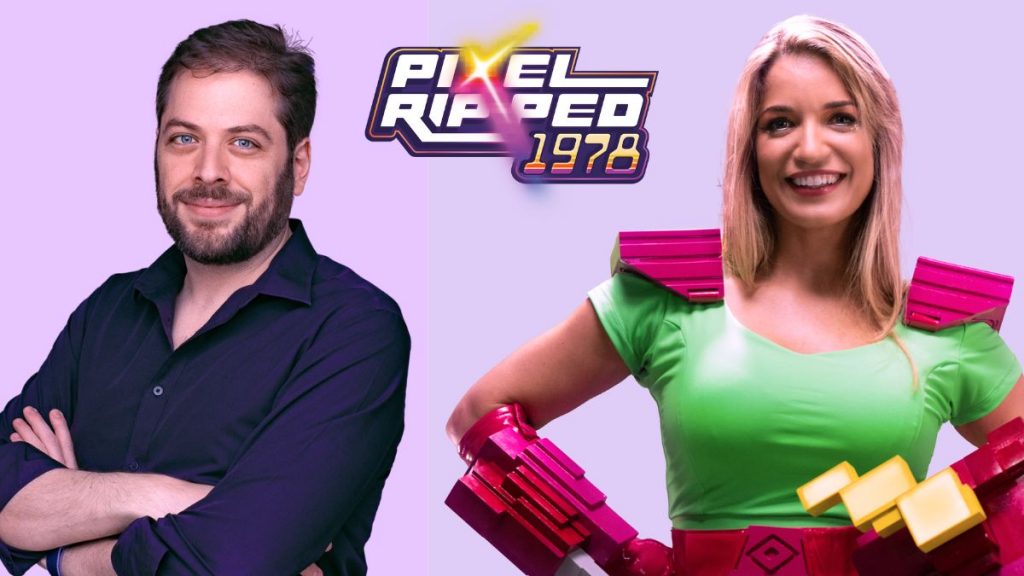 ARVORE CEO Ricardo Justus and game director Ana Ribeiro, the originator of the Pixel Ripped concept, talked us through it at a private meeting alongside GDC this year.
"Our first memories as human beings was of playing Atari games," Ricardo Justus explains. "We're the same age, and we lived through all the Pixel Ripped eras. Both our first memories were of Atari."
Ana Ribeiro agrees. She began developing the project that would become the separate Pixel Ripped games some 10 years ago as a student project – an ambitious one that included references from across the eras of gaming, starting with the 1970s but initially abandoning it in favour of the 1980s. "We like to say it's a love letter to the history of video games because each episode represents an era. And the Atari era, the start of the industry, is a big deal for us," she says. "So I was frustrated to never go back to this – until now! I'm so happy we're finally making these episodes because it was the first level I built."
Creating a nostalgic experience in VR, juxtaposing the very old with the very new, enables the developers to explore classic game types from a new angle.
Ribeiro and ARVORE have always worked in virtual reality. "The idea of transporting players to the past, like a time machine, fits perfectly with VR," she tells us.
"We feel that it increases the immersion," adds Justus, "because you're sitting down with a controller, playing a video game, and then your brain focuses on that. And then things happen in the 'real world', and that suddenly feels so real because you're in this multi-layered thing. We really believe that VR can transport you into your memories, into your fantasies. Pixel Ripped is not just about playing the games of the past; it's about your memory, your connection to the past, and your connection to playing those games in the context of their time."
Atari and ARVORE unite for Pixel Ripped 1978
The protagonist in the game is an Atari programmer, and the support of Atari has enabled the team to include more Easter eggs and nostalgic gags than in previous instalments. "How would it be to work at Atari? What was it like at this crazy start of the industry?" jokes Ribeiro, who acknowledges that although you start at the California offices, it's not a true recreation of the experience. "We tried to make it the way we wish being a developer was like – the Pixel Ripped twist. You're not really typing lines of code. Let's make it fun. There are moments in the office when your friend comes in and asks you to help fix some games, and she brings you Food Fight and Centipede and others… They're bugged, but of course here they're literally full of bugs, so you're going to be flying around hitting bugs!"
"You'll get these contextual in-jokes and references to games," says Justus. "In the previous Pixel Ripped games, we just paid homages and referenced the era. But thanks to the partnership with Atari, now we can actually have characters from the Atari games and have the real consoles in front of you. That's magical."
"We'd always wanted to work with Atari," reveals Justus. "The development of this game started two years ago, and we didn't have this deal then. We were going to do the same thing we did with the other Pixel Ripped, which was just to pay homage. It included a fake company that was a Silicon Valley start-up that made games in the '70s."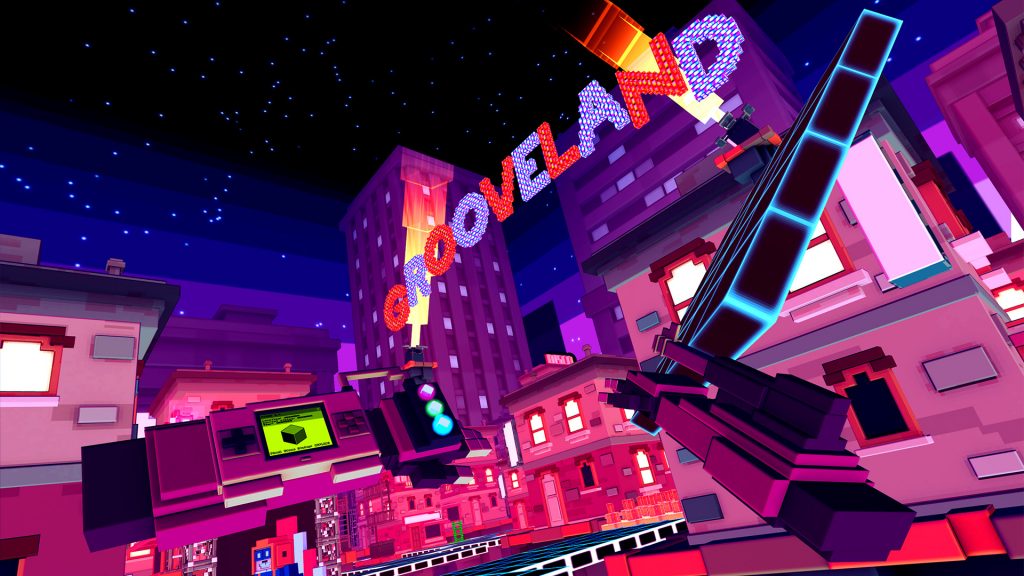 But events took a serendipitous turn in 2022 when Ricardo Justus was at DICE to pick up an award for a different game series, YUKI. "I sat down to eat lunch. Four people with Atari shirts sat down in front of me," he laughs. "It was Wade Rosen, the CEO of Atari! I showed him an early view of the game, a teaser we had ready. I wondered if we could licence the IP. He was like, 'No, you can't license the IP… Because we want to publish it.' And it quickly became this great partnership. We delayed the game by almost a year to work with them on this great game."
Multidimensional thinking
Some ambitious "multidimensional puzzles" only became possible because of the support of Atari. We saw one where a 2D platform game is missing a piece of a level. To solve it, you go into the 3D world and kill the dragon which stole it, so it drops the level piece, which means you can complete the platform back in the Atari offices. "We brought back a bunch of cool things," explains Justus. "That's now a main feature of every level: solving a puzzle between the 3D real world and inside the game. And then it just became a bigger and better game."
And, of course, the partnership means that the console models in the game are the real thing. Games like Breakout, Missile Command, Pong and Crystal Castles are referenced, plus the Atari offices have genuine posters for Superman on the wall. It also seems Atari was open to whatever the team wanted to include. "I'm not spoiling it, but a big story beat is the crash of '83 when Atari went bankrupt and all that," reveals Justus. "We asked if we could talk about this, and they said, 'Yeah! It's part of our history.' So they were not only OK, they gave us a bunch of details, access to images of consoles, what a cartridge looked like when it was in production. Pictures from their office and posters we could use, types of computers they would use…"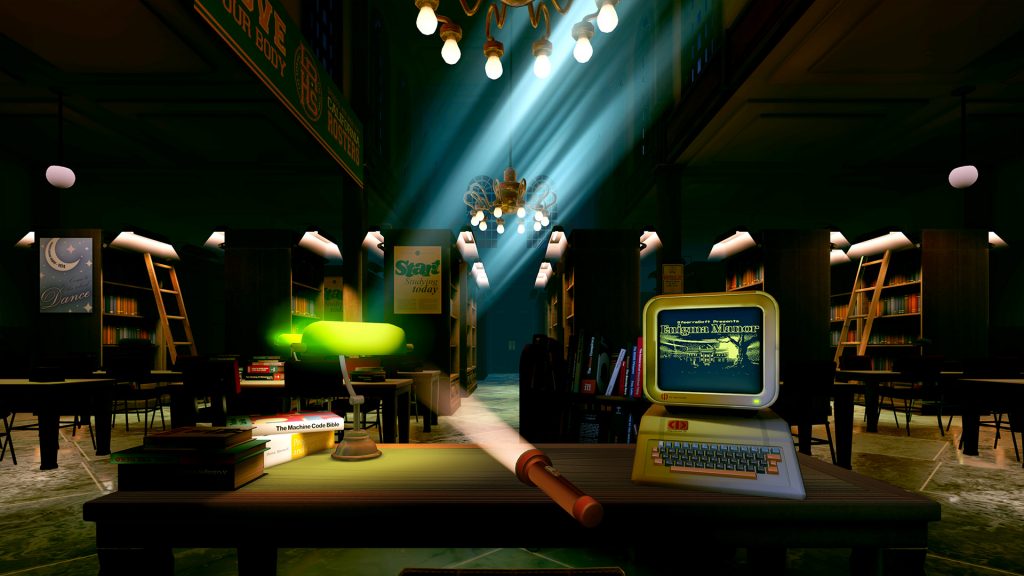 Pixel Ripped 1978 hops in and out of the real world of the Atari offices and into the virtual world of the games you're exploring. But it also travels in time. Despite being called Pixel Ripped 1978, the player will time travel for the first time in the series. In the GDC demo, we saw Bug's childhood home in 1972, and the team tells us that you will travel as far forward as 1983.
Virtual reality presence at GDC 2023
As well as our private demo of Pixel Ripped 1978, we perceived a strong presence of VR throughout the GDC event, with massive stands for exhibitors such as Meta and Pico and plenty of VR games on show. "I'm actually happy because I feel like the presence of VR here at GDC is pretty big," concurs Justus. "I felt it dipped a bit over the past few years. ARVORE was founded in 2017, and we've always been fully dedicated to XR. And now there's a huge Meta boost. There's a huge Pico boost. PlayStation VR2 is huge. I think the VR industry is maturing. The standalone devices helped a lot, like Quest. And now I feel like it's finally consolidating and growing steadily. You can make great games on VR."
Ana Ribeiro agrees, clearly excited that her original vision will come out under the Atari banner in this era of VR growth. "I think it's a perfect medium. We can't even imagine Pixel Ripped without VR, and VR opens the possibility of some really unique experiences. And I think Pixel Ripped is an example of that."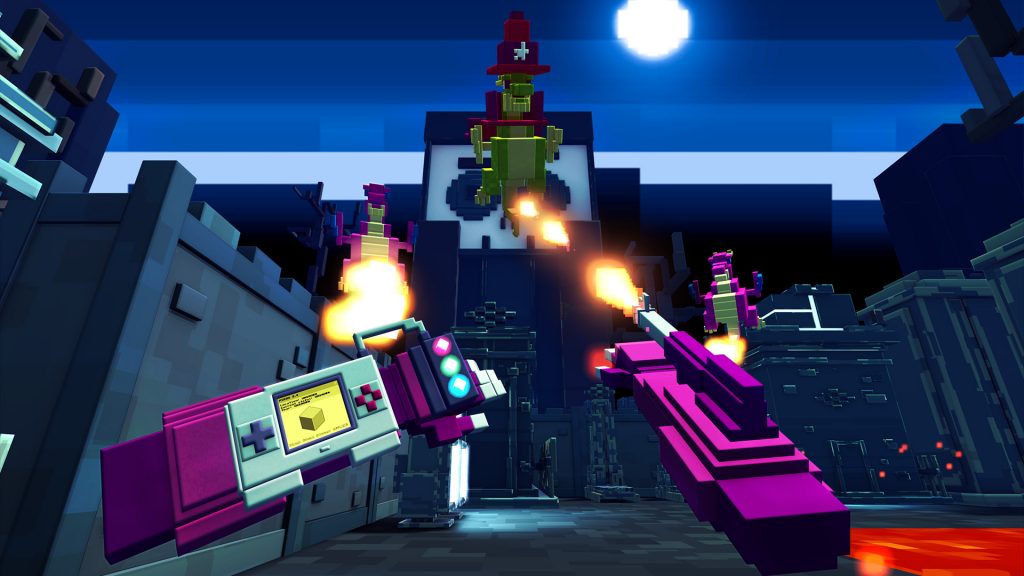 ARVORE is based in Brazil and won the 2020 Primetime Emmy Award for Outstanding Innovation In Interactive Media for its VR narrative "The Line". Pixel Ripped 1978, revealed at GDC this week, will be available on PC, PS VR2, Meta Quest 2, and PlayStation 5 this summer.