The 65th annual Grammy Awards ceremony recently took place where video games were recognised among the prestigious award winners. This was the first ever time a video game score has been recognised in its own category.
The video games industry has its own internal awards to mark achievements in gaming such as The Game Awards. However, it's great to see gaming being noticed by other mainstream awards events.
The category for "best score soundtrack for video games and other interactive media" went to composer Stephanie Economou for her work on Assassin's Creed Valhalla: Dawn Of Ragnarök.
A Grammy for games
Nominees for the award included, Old world, Marvel's Guardians Of The Galaxy, Call of Duty Vanguard, and Aliens: Fireteam Elite. However, the score from Assassins Creed came out on top. This marks the very first time that a category has been made solely to celebrate music within games, it was created due to the "recognition of the cultural impact of video games."
Simply having this as a category is a major milestone for the video games industry and those who work on these titles. Many video games have beautifully composed music that makes or breaks an entire scene in the game. These composers unfortunately may have often seen their work on video games go overlooked. For musicians such as the winner Economou it's fantastic to see them get the recognition their work deserves.
Randy Rainbow, who was nominated in the Best Comedy Album category presented the award and in doing so created a viral moment with his pronunciation of the word Valhalla. The comedian at first stumbled over his words and then presented the award for Assassins Creed Vuh ha lala Valhalla.
"Validating the power of video game music"
Upon accepting the award Economou thanked the game creators and other musical talents that created the score for the game. Economou went on to say "I just want to recognise all of the people who fought tirelessly to bring this category of video game music into existence. Thank you for acknowledging and validating the power of game music. This is truly such an honour."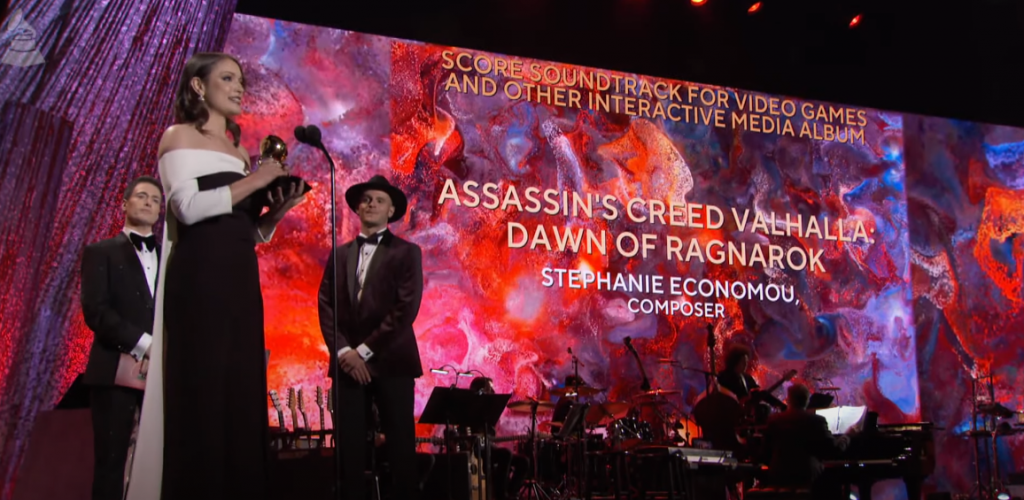 While this marks the first win in the category it will hopefully return and continue to shine a light on musical talents within the video games industry.