Sony has filed a patent that looks to expand the world of gaming with music recommendations powered by AI.
Sony is a major technology company and one of the world's largest manufacturers of electronics. These products vary from smartphones and cameras to televisions, Sony is also involved in films, music and video games. So it would make sense that the company may be looking to merge some of these markets.
While filing a patent doesn't always mean results will materialise, it is at the very least an indicator of what may be coming. Previously we have seen Sony file patents for blockchain-based technology. This time, however, it's all about music.
Bringing music to games
According to a report from Gamerant this latest patent is targeting "audio recommendation based on text information and video content." So in theory how this would work is the device would receive textual information, then process that to find fitting music. The patent imagery itself doesn't give too much away but the concept is an interesting one.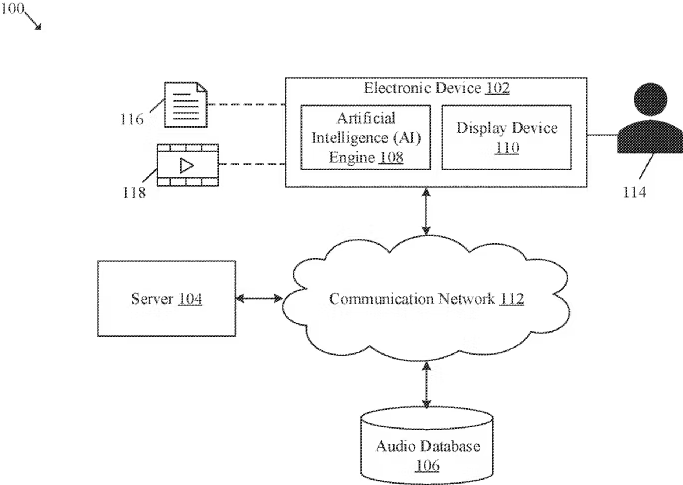 Music is an integral part of game design therefore usually, fitting music will already accompany you on your journey. However, some games miss the beat and the world can feel rather quiet, AI such as this could help to bring the game world back to life. Considering Spotify is also available on PS5 it would be interesting to see if this system could work alongside the app. Many people already boycott in-game music and instead play their own through Spotify, even more so on titles where hearing the game is perhaps not quite as important such as Fifa or Gran Turismo.
While for now this seems to be in the early planning stages, a true AI that could read a game moment and fit it with a piece of music could change the way we experience games. A sad moment could hit harder as an emotional piece of music plays or a boss fight could be accompanied by a different epic piece of music every time you play it.
There is currently a huge buzz around AI so we will likely continue to see these big-name brands pushing forward with new ideas and attempting to elevate their current ecosystems through the use of AI.