Join us at the biggest event in PG Connects history this January 23rd to 24th in London! Buy your ticket today and save up to £200
Our biggest conference to date is less than two short weeks away, but don't fret – there's still an opportunity to join us!
Pocket Gamer Connects is coming back to the heart of London, for our biggest and best conference to date, on January 23rd to 24th. We will be welcoming some 2,000 attendees to network, discover, pitch and learn from over 200 of the industry's top executives and thought leaders. The event will cover mobile, PC and console, blockchain, VR/AR and more across 32 unmissable conference tracks. Our speakers and panellists will share their expert insight into design and development, monetisation and growth, new technologies, company culture and loads more that you won't want to miss hearing all about! As always, there will be all the usual fringe events designed to foster great networking and inspire new business opportunities. We also expect to have a record number of attendees at this conference, and over 900 companies will be in attendance that you can look forward to connecting with! Our audience is truly global and representative of the entire games industry ecosystem, and you won't want to miss this unparalleled opportunity to connect with the global games industry all under one roof come January.
You found this article just in time to make the most of our Midterm offer, which actually ends at midnight tomorrow! Make the most of the last few hours of this fantastic offer and save up to £200 if you buy your ticket before prices rise at midnight tomorrow.
Without further ado, here's the ten reasons why you absolutely can't miss joining us in London this month…
Reason 1 – Everyone will be there!
This will be our biggest Connects conference to date! Network with more than 2,000 industry professionals all under one roof in the heart of London across two days filled with endless opportunities to connect, network and learn from one-another. Our London show is our flagship event, and is always our most highly attended event of the year. Connect with the games industry all in one place at this unmissable conference!
Reason 2 – Connect with leading companies, including…
We have major leading brands in the gaming space joining us for our conference. Both our speaker roster and our attending companies list is shaping up to be one of our most impressive yet, and we couldn't be more excited to share with you some of the phenomenal brands that will be joining us at the end of January! Look forward to connecting with the likes of these incredible companies below come show time…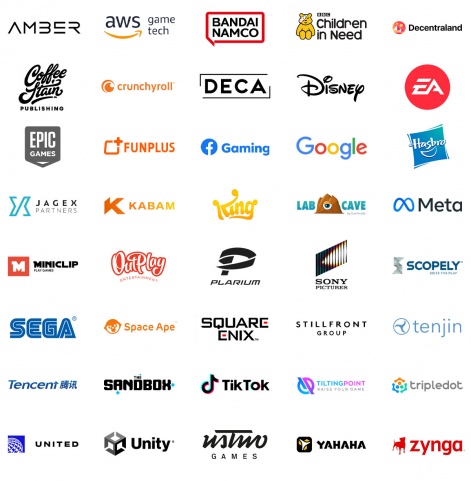 Reason 3 – A global audience
Reach a more global audience than ever before! Pocket Gamer Connects London attracts attendees from 60+ across the world representing the entire games industry ecosystem. People travel from far and wide to come to our shows, and this is our biggest of the year. You can expect to cross paths with hundreds of game industry professionals from all around the globe that you may not normally get to connect with – build a more global network than ever before, the world's at your fingertips at this show!
Reason 4 – Curated meetings with your needs in mind!
Our team opens doors for meetings with credible investors, the best publishers and talented developers. Our well-loved, highly attended matchmaking events are dedicated to starting the conversations you need to take your business to the next level, and PG Connects London is the place to get involved with our Journalist Bar, Investor Connector, Publisher SpeedMatch and more! Developers get to meet with top, active decision-makers seeking out fresh talent, and the place to get those conversations started is at PG Connects at the end of this month. You don't want to miss out!
Reasons 5 – Pitch your game to experts
Indie developers are the lifeblood of the industry, and we're intent on giving as many as we can the platform to bring their vision to reality! With our Big Indie Pitches (Mobile edition and PC + Console edition), you get the opportunity to gain real-time feedback on your indie game, press coverage and the chance to win awesome prizes.
Reason 6 – 250+ industry-leading speakers including…
We have a stellar speaker line-up gracing our stage for this show. Big names from big brands are sharing their future-gazing, thought-provoking insights on the PG Connects stages across two jam-packed days filled with more star speakers and more brilliant insights than ever before. Here are just a few of the amazing speakers you can look forward to hearing from…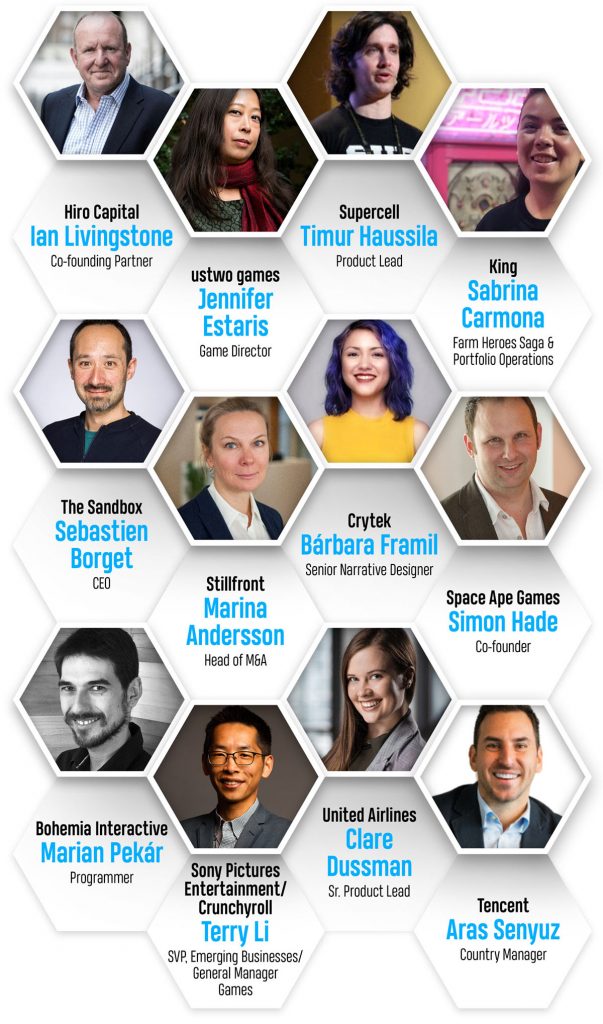 Reason 7 – Cutting-edge content
PG Connects conferences explore the future of the games industry, and no show before our upcoming one has tackled as wide a variety as this one! Explore the hottest topics and catch thought-provoking discussions on the technologies that are shaping the future of the global games industry over 32 tracks (you read that right, significantly more than ever before!) covering 5 future-gazing content themes:
The Business of Games – The global games industry is expected to surpass $200bn in 2023. Find out more about the business of games from building a top notch company culture and nurturing your people, to getting your game published, prepared for the app store and building an audience.
Market Trends – Stay ahead of the game with insight into all the latest and most up to date global trends with a specific look at the UK and European market. Discover the latest techniques in games marketing as well as future technologies that are shaping the game development landscape.
Money + Investment – Get practical insight on funding your project as well as advice on creating financial security and success for your business. Learn the latest developments in monetisation including new advertising formats, IAPs and everything in between.
Beyond Games – The future is now! Explore emerging technologies and trends that are driving innovation for the games of tomorrow and shaping the future of media beyond the realm of games too. We'll dive into the topics that get people talking with future-gazing sessions on the metaverse and Web3, blockchain, NFTs and Al.
Knowledge Sharing – Be inspired by personal stories of success, failure and most importantly the lessons learned along the way. You can hear tips and tricks on practical aspects of game development and case studies from the front line, to improving your live ops strategy and thriving as an indie developer.
Reason 8 – Dedicated indie expo
Showcase your work or discover the next breakout hit at our dedicated area for indie talent, The Big Indie Zone. When you walk along the showfloor in between sessions or meetings, you can learn all about up-and-coming indie work in this area. As an indie developer, this is a perfect opportunity to show off your amazing creation to attendees walking past. We have many publishers, investors and service providers in attendance, and you never know who may come across your table and be impressed by your work.
Reason 9 – Reconnect with old friends and meet new faces!
Looking for more casual networking opportunities that allow you to let your hair down and enjoy connecting with both old friends and new faces in the industry? Enjoy a more laidback networking experience and have fun with your industry peers at our evening parties. The Badge Pick Up Party is an ideal opportunity for you to get your badge the night before kickoff so you don't have to line up early on the first day of the conference, and our industry favourite Global Connects Party is a prime opportunity to enjoy some super fun golfing action and drinks on us at Junkyard Golf Club!
Reason 10 – The industry loves the Connects experience!
There's a reason why people keep coming back! We deliver on immense value, and your ROI for attending is immense. Our conference has been voted the Best Value Conference by attendees and is Europe's favourite mobile gaming conference. 97% of attendees would recommend Pocket Gamer Connects to their network. Come find out what the fuss is all about for yourself!
Bonus – Offset your carbon footprint!
We've partnered with Games Forest Club to help attendees offset the carbon footprint associated with conference travel, and we couldn't be happier to get to support an organisation guiding the way for the games industry towards a climate-positive future by 2030. You can help support the Games Forest Club for a less heavy ecological footprint and help preserve a section of forest in Peru by donating alongside your ticket, or if you're already a registered attendee, donate directly. Here's all the details you need on how to help!
Book your ticket now!
Our Mid-term offer is still available until tomorrow at midnight, and on top of all the above, you can save up to £200 from your ticket if you act fast and register before prices rise at midnight tomorrow! The conference will be here before you know it, and now is the time to save your seat and secure massive savings. Head over to our official website to secure your ticket for the conference while you still can.