High street fashion retailer H&M has shared details on its latest Metaverse Design Story collection. This is the newest addition to the brand's innovation stories as they explore the themes of real and virtual worlds.
This new metaverse-inspired collection features both real-world physical items and also digital garments, these are co-designed and crafted by the Institute of Digital Fashion. Pieces from the collection are inspired by satellite images of planet Earth, microscopic cells, and colourful wildflowers. Fashion items made with the digital metaverse in mind can be crafted in a way that defies real-world limitations and allows greater freedom.
Concept designer at H&M, Ella Soccorsi commented on the new collection saying, "We wanted to present our customers with an explosive collection that captured the excitement we all feel at the dawning of the metaverse, but also the fascination we have with the natural world. The resulting collection is extraordinarily tactile, with hand-beaded and intricately constructed garments, but also explores the endless possibilities of the digital sphere and of H&M's circular mindset".
Keeping our planet in mind
Several pieces from the collection feature recycled materials such as polyester fibres made of textile waste, which have been collected in partnership with the garment collection programme. The collection also worked with Repreve Our Ocean which collects fibre and resin sourced from plastic bottles that cause harm to our oceans. These plastic bottles have been recycled into sequins which designers then used to embellish some of the collection items.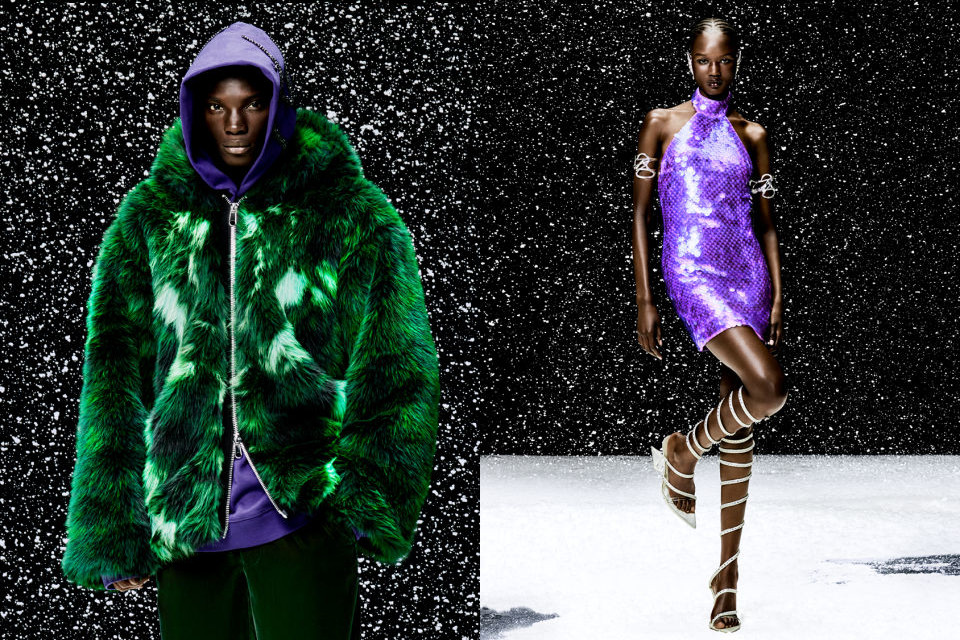 The metaverse, for some, has been looked at as a possible outlet for our continued desire to consume. Fast Fashion has its own impact on our environment and by shopping in online worlds, rather than just in the real one we could potentially feed the habit without harming our planet. In the metaverse, users can own a limitless wardrobe and use designs that, In the real world, simply wouldn't be possible. The new H&M collection for example features a design that sees water droplets shift and wrap around the body.
Co-founder at the Institute of Digital Fashion Leanne Elliott Young also spoke on the collaborative effort for the new collection saying, "Together with H&M, we created and built the digital garments featured in the metaverse collection. We considered the ephemeral world around us and wanted to look beyond physical materials and their restraints. These digital garments go beyond seasons, beyond gender and beyond realities –– they are for everybody".
The Innovation Metaverse Design Story collection is set to be on sale in selected stores and online from December 8th, 2022.