We've all been there. Furniture that doesn't fit. Rushed impulse purchases that weren't even what you wanted. And those trousers… With those shoes? What were you thinking?
In an interview with Digiday, IKEA's chief digital officer Parag Parekh has spoken on the changing face of online shopping and what potential role AI could play in the future.
In June IKEA launched its IKEA Kreativ platform which allows users to utilise the AI-driven platform to generate a fully rendered version of their real-life rooms. Customers can then browse the IKEA catalogue, add virtual furniture to their actual rooms and see what looks good in their space.
These types of technologies can be massively advantageous for shoppers, providing them with a sense of try before you buy — many of us have experienced the frustrations of buying furniture that arrives and either does not fit or simply looks wrong. And, in the world of fashion while it's tempting to simply 'risk it' with free returns always there to have your back, there comes a time with higher ticket items where being able to actually try something on becomes a factor before you'll hit 'buy'. With digital tech in this area – such as with recent moves by Snapchat and Amazon to facilitate trying on of more personal items such as glasses and sunglasses – customers can gain a far clearer vision of what they are buying with all the convenience of online shopping but with far less of the uncertainty.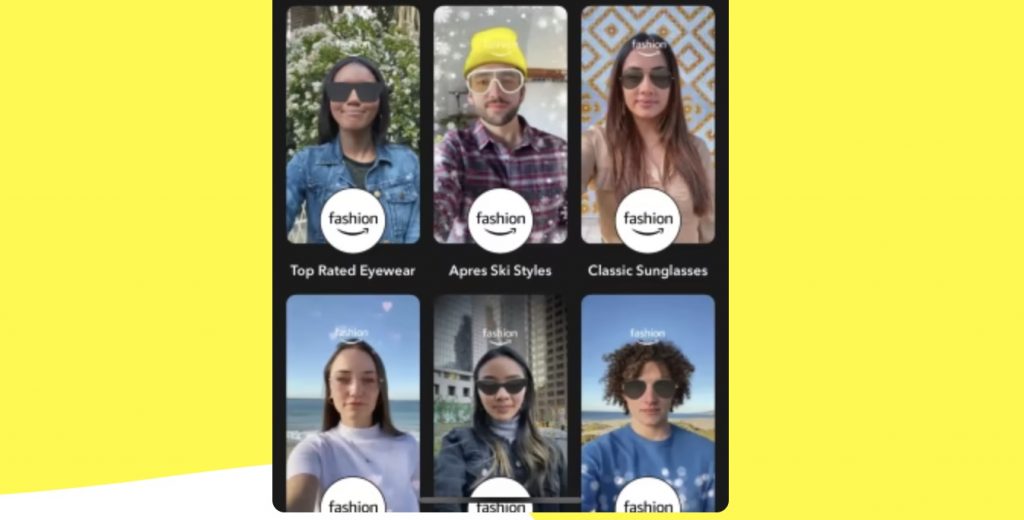 Your digital purchases in your real-life world
During the interview an important comparison was made between shopping in person and shopping online, noting that the experience isn't the same and how AI could change things to create a more AI-driven retail market. Parekh responded by drawing the focus onto the physical shopping experience where customers focus on showrooms and decide if something within the set would look good in their own home. He then notes that the online world of shopping is "very two-dimensional". Digital shopping sees customers simply scan through lists of items, so the important question is how to bring the physical experience closer to the digital.
IKEA Kreativ is a logical step in bridging that very gap. Parekh comments on the capabilities of the IKEA Kreativ saying, "predefined sets and showrooms are available on our website and in-app, where you can then see how it could look online. But more importantly, you might have your own space, which is set with different furniture".
The ability to not only look at furniture in showrooms but instead look at items in your real-life spaces makes it easier for customers to truly envision the design of their rooms.
Now with added AI recommendations
Touching on what comes next for data collection and training AI for recommendations, Parekh comments that "Our next journey within the traditional business and online is — with the full consent from the customers — how do we start collecting those data bits which tell us more about what a customer is looking for."
Shopping online is becoming more and more of a tailor-made, customer-focused experience. From a business standpoint retailers want to know what their users are interested in most, making it more prominent on your screens and thereby making it more likely to earn a sale. As for the customer, the hope is that rather than spending hours scrolling through a catalogue, smart AI will be able to present items that are relevant and suited to the individual's tastes.
Socials and influencers
Commenting on IKEA's digital space beyond its website and app Parekh notes that its digital marketing presence is "in the early parts of the journey" he went on to say that they are currently working with WeChat in China and "looking at where else can we engage from a marketplace perspective". Parekh also comments on IKEA diving further into the digital world by utilising online-live selling, where influencers are granted space in the stores to come and make content whilst engaging with their audience, Parekh states that the company has a new global head of marketing who intends to explore these spaces further in the future.
Social media platforms such as TikTok have already seen many businesses use the platform to reach wider audiences and engage with their audience by tapping into the creator marketplace, clothing brands can send items to content creators who may reach a very specific audience that more traditional ad may miss the mark on.
Online shopping has already become the defacto convenient way of buying goods, allowing us to browse a wider choice of products than could ever be offered physically. And with smarter online shopping and deeper tailored experiences, it would seem that digital shopping will only become, faster, easier and more prominent in our future.