BCB Group, a global provider of business accounts and trading services for the digital asset economy has created a "cyber tourism destination" in the metaverse that rebuilds some of the world's most popular tourist attractions all in one place.
Inside this virtual city you'll find such 'see-it-before-you-die' tourist spots as the Mayan Ruins of Chichén Itzá, the Great Wall of China, London's Big Ben, the Eiffel Tower in Paris, Rio's Christ the Redeemer, Rome's Colosseum, New York's Statue of Liberty, the Great Pyramids of Giza and Niagara Falls.
With Cyber Tourism, Avatars will be able to roam free and explore some of the world's most historic temples, sculptures and skyscrapers up close, all without a queue.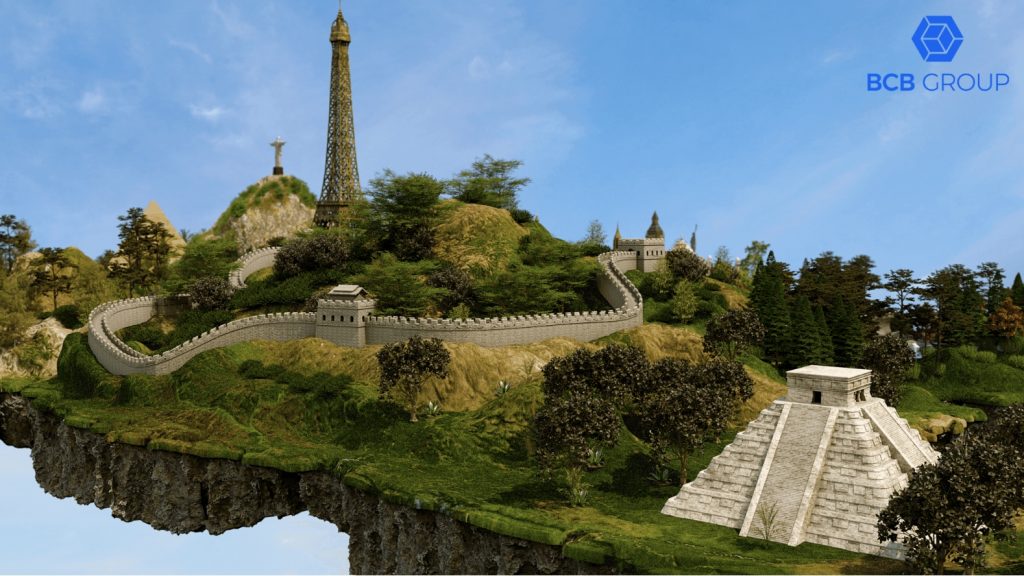 It's big… And getting bigger
Metaverse Expert at BCB Group, Kamran Choudhary commented, "This VR City embodies a key yet underappreciated aspect of the Metaverse – that it's ripe for building. Teams who are focused on building for the future as opposed to sensationalising in the present are acutely aware of the potential of these new technologies. With the current "building blocks" of these ecosystems being priced in a way that reflects current demand, building sooner rather than later could prove to be a smart economic choice for many. For instance, this cyber tourist destination could be purchased by others who see its potential. This land may then be repurposed for business activities within VR city with the hopes of turning it into an income generating asset."
According to data analysis at BCB Group, the virtual destination would be valued at £2.8 trillion and the land would cost approximately 1.2 million ETH to build.
Of that list, the Pyramids of Giza will be the most expensive tourist attraction to build, costing 17,367 ETH, followed by the Great Wall of China which will cost 13,224 ETH. Chichén Itzá is the lowest valued landmark – a 'bargain' at 223 ETH.
Metaverse Tourist Attractions Ranked from Most Expensive to Least Expensive in ETH:
Pyramids of Giza – 17,367 ETH per cubic metre of land
Great Wall of China – 13,224 ETH per cubic metre of land
Christ the Redeemer – 6,028 ETH per cubic metre of land
Eiffel Tower – 5,056 ETH per cubic metre of land
Big Ben – 4,990 ETH per cubic metre of land
Niagara Falls – 3,438 ETH per cubic metre of land
Colosseum – 3,021 ETH per cubic metre of land
Taj Mahal – 1,607 ETH per cubic metre of land
Statue of Liberty – 1,480 ETH per cubic metre of land
Chichén Itzá – 223 ETH per cubic metre of land
Anyone visiting the virtual city would save thousands of pounds on a visit in the real world as they would only need to pay a micro-transaction fee of £2 ($2.44), and this fee would cover gas, grant them access to unlimited tourist attractions, and public transport as well as other city life in the space.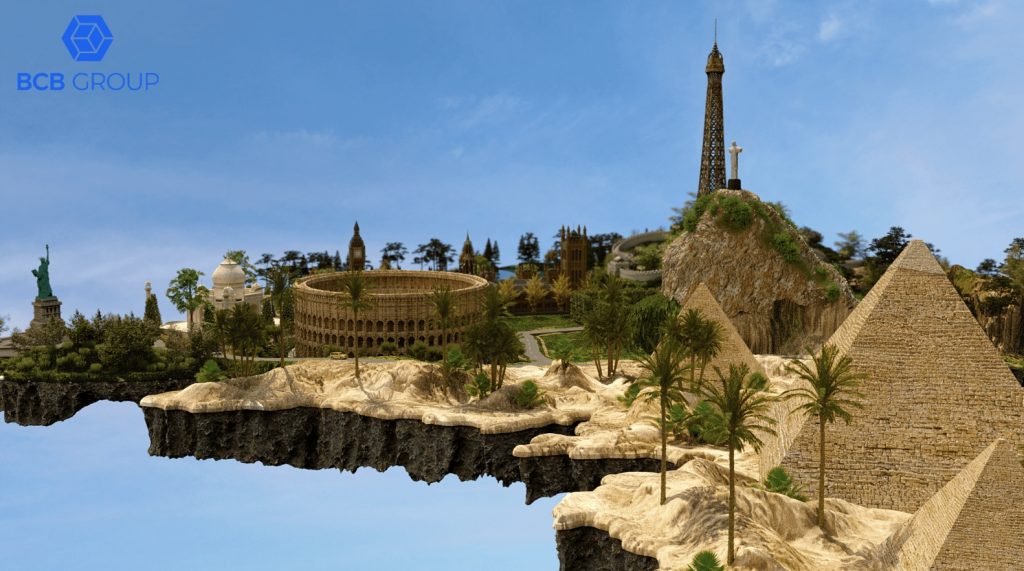 Choudhary added, "Metaverses are initiating a new era of information exchange, one that is more compact. As an example, Seoul, South Korea's largest metropolis, is in the process of transitioning into a "smart city" via metaverse technology. The aim here is to overcome traditional barriers to interaction such as time and space. This will allow the public to experience alternative travel experiences and services that may have been unavailable through traditional means. By engaging in such an endeavour, the government hopes to further expand what is already one of the world's most connected cities and hit their Net Zero goals and reduce carbon emissions."
Which is the most popular tourist destination on earth?
Research by BCB Group showed that it would take users 5 Days, 18 Hours, and 44 Minutes to visit all of these sites, and will cost around £7,426.14 ($9071.97) in air travel, bus and taxi fees alone. Users could also expect to pay an average day ticket price of £93.38 to gaze upon all these attractions, with all prices are subject to change.
BCB Group has predicted that it could record over 70M (70,180,000) visitors per year, considering the real-life counterparts of each of these tourist attractions receive, on average, 2,000,000M to 14,700,000M visitors per year. The creators of this promising virtual city are expected to make roughly £385,000 a day based on a £2 microtransaction entry fee.
Those Real-World Tourist Attractions Ranked by Visitors Per Year:
Pyramids of Giza – 14,700,000
Niagara Falls – 13,000,000
Great Wall of China – 10,000,000
Taj Mahal – 8,000,000
Eiffel Tower – 7,000,000
Colosseum – 6,000,000
Statue of Liberty – 4,500,000
Big Ben – 2,980,000
Chichén Itzá- 2,000,000#
Christ the Redeemer – 2,000,000