Spatial, the metaverse art gallery concept, has got legs… Literally. Partnering with Ready Player Me, the creator of full body avatars, Spatial's physical presence just got a major step up with virtual gallery goers now appearing in full-body 3D form.
Spatial describes itself as the metaverse for culture, experiences, exhibitions and events and their virtual locations – everything from art galleries to concert halls, bars and clubs and everything in between – play host to NFT sales, gigs, performance art and more. And with the ability to perfect your look and be seen looking sharp at the right place at the right event the reasons to pay a visit just increased dramatically.
Legless in a virtual bar…
Having previously allowed visitors to explore and purchase NFT artwork via minimal, token, 'legless' avatars, the inclusion of full body presence obviously opens up the platform to fashion and entertainment markets allowing vendors to sell options so that visitors can customise their looks as well as their NFT collections.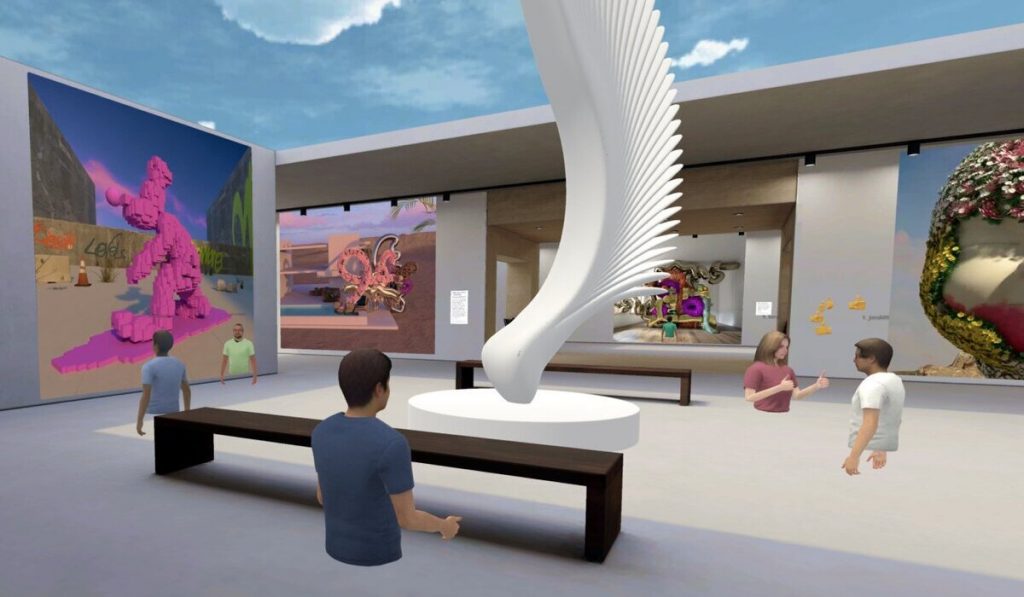 Jacob Loewenstein, head of growth at Spatial says, "Our creators and partners continue to push the boundaries of possibility, bringing communities together through customized experiential spaces. Adding legs to our avatars is so much more than just a feature update — it transforms the experience and opens doors to a host of new audiences."
Given the success that enterprising gaming goliath Fortnight has had in shifting virtual trainers, adding feet to Spatial means business could just run and run…
Ready Player Me's avatars are literally walking NFTs, with their clothing and accessories enhanced through purchases and able to manifest themselves – and project a sustained, recognisable presence for their owner – through any metaverse that adopts the standard.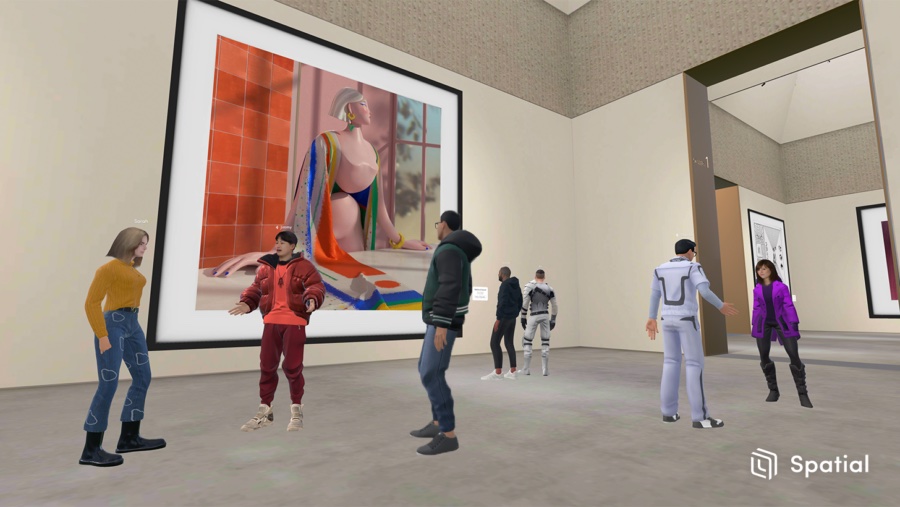 Dressed to an (NF)T, from head to toe
"Spatial believes deeply in open and interoperable standards," says Jinha Lee, co-founder and chief product officer of Ready Player Me "We are driven by providing a home for anyone from the creator premiering a new collection at an exhibition, to watch parties, runway shows or people looking for a place online for mental calm and freedom of expression."
"We know this is just the start of an exciting journey for us and the industry at large, and we are continuing to innovate and push for further representation in the space," says Anand Agarawala, co-founder and chief executive of Spatial.