The majority of developers are all-in on the metaverse, according to a new survey by interactive streaming platform Agora.  
The Californian company canvassed 300 US-based developers to learn more about what they thought about the metaverse and what we will see in the coming years. As the report itself notes, "The metaverse is everything and nothing. A place where everyone is already meeting to work, live and play out their lives digitally. Or a place that really does not even exist yet".
Combining all the hot tech terms in one tasty taco, the metaverse looks likely to encompass XR (an umbrella term for virtual, augmented and mixed reality), the next generation internet – be that Web 3.0 or Web3 – as well as the blockchain and cryptocurrencies.
When asked which industry will benefit the most or experience the greatest positive impact from the metaverse, the developers surveyed put gaming and entertainment at the top, with 26% each.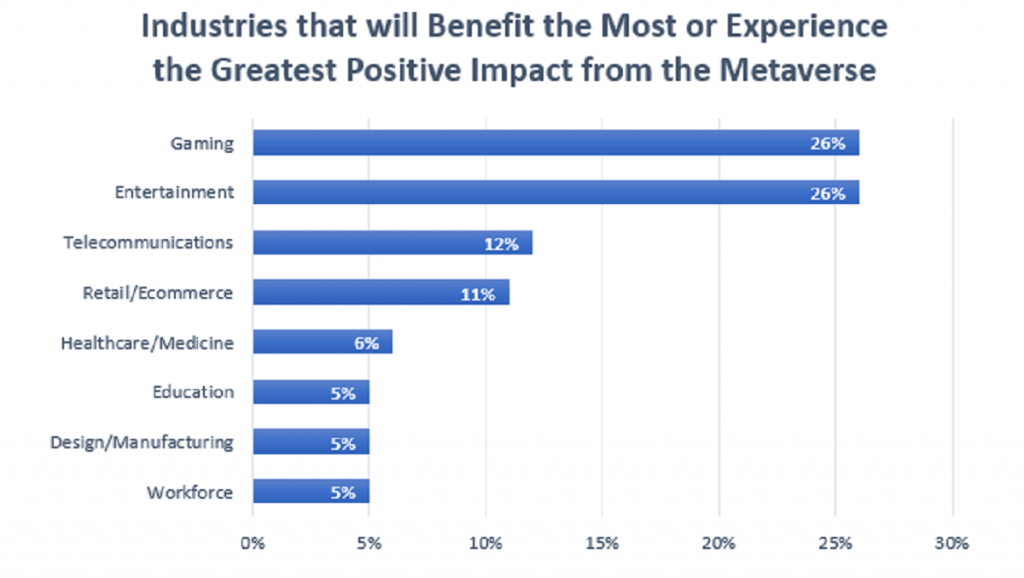 More than half of the developers (55%) say that it is likely the metaverse will replace real-life, in-person social interactions and experiences within the next five years. Part of that social networking will include interactive, two-way digital video and audio, which 72% believe will be critical.
The majority of the developers are bullish on NFTs and believe they will become the biggest currency in the near team. Further, 57% of respondents think that the metaverse will become the most popular place to buy, store and trade cryptocurrency. And nearly three-quarters (70%) believe that cryptocurrency and blockchain technology advances will be critical to shaping the future of the metaverse.
When asked who will own the metaverse, Facebook/Meta was top of mind in this survey, with more than half (55%) of respondents putting it on top – an interesting result when 33% believe that data privacy and security are the biggest hurdles that the metaverse has to overcome.