It's been a long time coming, but Sony has finally revealed how the PS VR2 next gen console headset looks – and it's 'all white' by us!
Hideaki Nishino, Senior Vice President, Platform Experience shared the first pictures of the hardware in a blog post yesterday, along with some updates on its features.
Designed to be used with the PlayStation 5 console – if you can find one – the styling shares the same white-on-black colour scheme, with sleek curves replacing the blockier lines of the outgoing model. Nishino explained further that, "There was more emphasis on adding roundness to the design of PS VR2 headset since it is meant to have constant human contact, similar to the rounded edges of the DualSense controller".
The headset also has tiny PlayStation symbols to the front and back bands.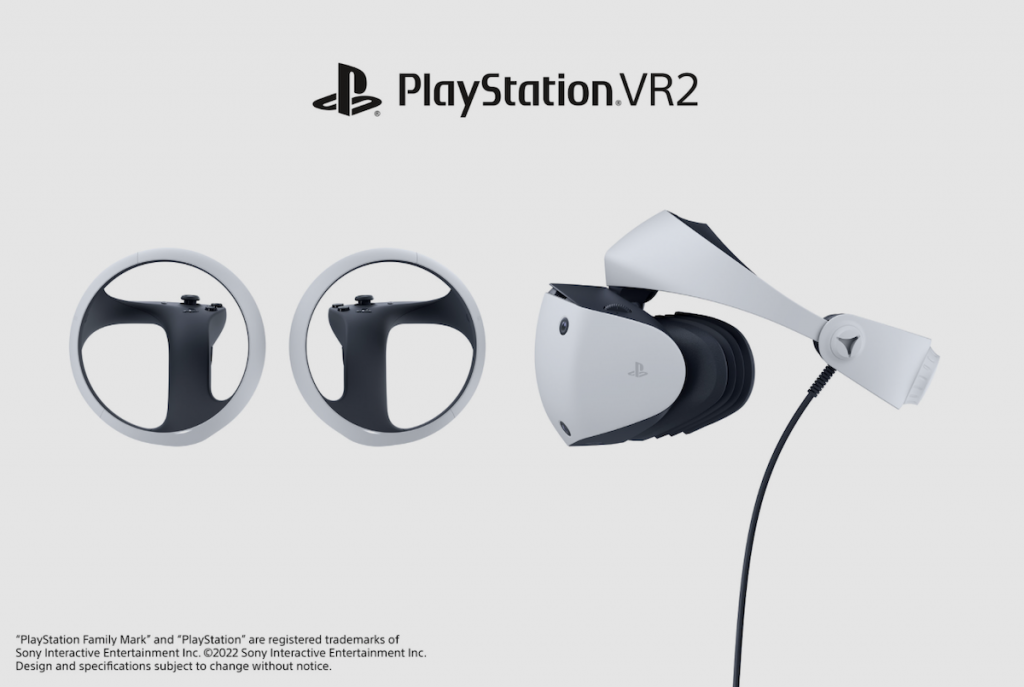 Comfort and convenience
With the original PS VR headset already arguably the most comfortable of all HDUs, Nishino explained that the intention for this follow-up was to create something, "Where you almost forget you are using a headset or controller. That's why we paid very close attention to the ergonomics of the headset and conducted extensive testing to ensure a comfortable feel for a variety of head sizes".
The familiar 'Halo' style adjustable headband makes a welcome return, retaining a stereo headphone jack, plus the ability to move the display closer or further away from the face. While the headset has shed weight, new features include a lens adjustment dial to tailor the IPD, as well as a built-in motor for feedback.
Anyone that's spent a lot of time playing active games in VR will be familiar with fogging due to steam. A new vent has been introduced to help mitigate this problem.
The PlayStation VR2 Sense controller has also had a slight update since we last saw it, plus an explanation of its distinctive 'orb' styling; " The circular orb shape represents the 360-degree view that players feel when they enter the virtual reality world, so this shape captures it nicely".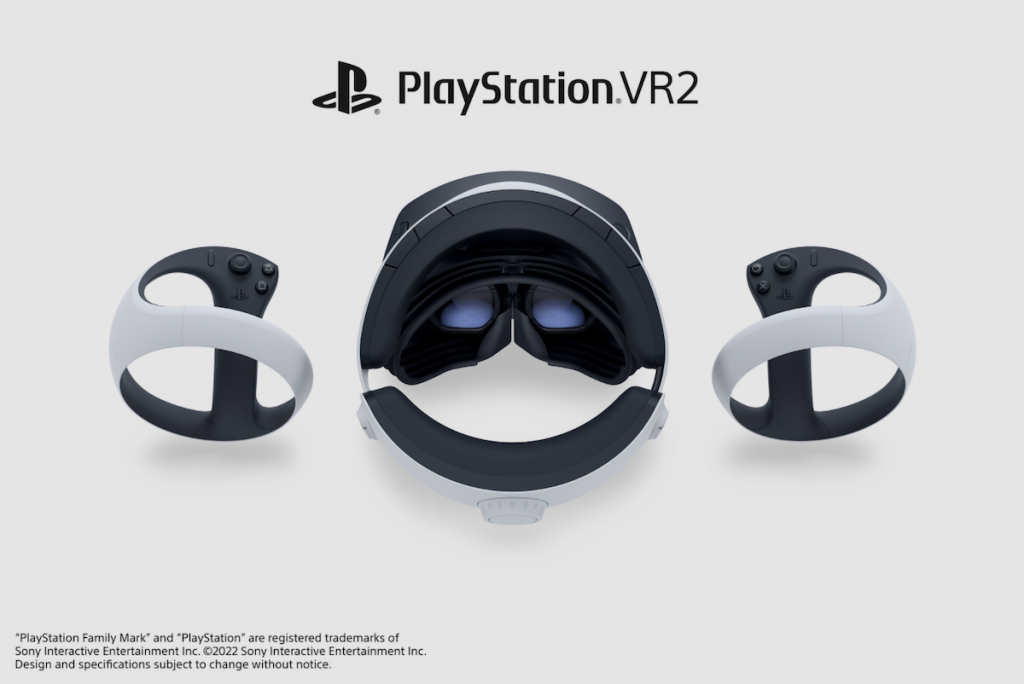 We're pretty impressed with the sleek styling that continues Sony's established track record as a premium brand for consumer products
Specs, cable and PC potential
We'd already gleaned the performance specification from Sony's presentation at CES last month, which includes OLED screens at a resolution of 2000 x 2040 per eye and a refresh rate of up to 120Hz. The PS VR2 features eye-tracking and is connected to PS5 with a single USB Type-C cable.
While the majority of the consumer responses to the reveal have been enthusiastic, many asked regarding backwards compatibility for existing PS VR titles – still to be confirmed – and some have opined the lack of wireless connectivity. Experienced PC VR users may be able to extract top-tier wireless performance via a router, but we think that a cable connection is a smart move for the average consumer – plug it in and it should just work.
Speaking of PC, Sony has yet to confirm or deny the potential to use PS VR as a PC VR headset. With its self-contained inside-out tracking and industry-standard USB-C cable, it's certainly a possibility and we wouldn't be at all surprised to see software solutions from third parties after launch, even if Sony doesn't officially support it.
Is it realistic to expect – or hope for – PC support from Sony itself? While it's technically possible, the answer depends on the company's broader intentions. With no news yet as to the retail price, if Sony intends to adopt the conventional console business model offering hardware as a loss leader to encourage adoption and drive future software sales, then it would make no sense to sell more units for use on PC with software from other suppliers.
But Sony's approach to PC gaming has clearly softened of late, with previous PlayStation exclusives such as Horizon Zero Dawn appearing on the platform, as well as the PlayStation Now streaming service for PC.
If Sony decides to sell PS VR 2 hardware at a profitable price point in its own right, then it would make good business sense to offer it for sale to the broadest possible user base – and with PS 5 consoles still in short supply, offering it to the PC audience could be a smart move.
Overall, we're pretty impressed with the sleek styling that continues Sony's established track record as a premium brand for consumer products. While the specs are impressive, it's those last outstanding questions such as price, plus back catalogue and PC compatibility that will determine its success. We'll bring you all the news just as soon as the other shoe drops…
In the meantime, Sony offered a consumer sign-up earlier this month to be notified when pre-orders open.