Building The Runway
Digital fashion couldn't be easier, provided you have experience of using 3D tools, workflows, and you understand the processes involved in developing for specific pipelines, requirements and needs.
Unfortunately, it's not easy to just appear in the marketplace with a beautifully finished collection. That may be an easy win in physical/retail arenas, however, in 2021 at least, it's vital to ensure that you're creating not only for the end user (they are the most important), but also for the medium. When we just had sketchbooks and toile it was far easier to create something from the mind of the auteur but today? There are myriad layers involved in developing digital. Passion for creativity is the tip of the iceberg!
If digital transformation is an alien concept to you, then may I suggest that you engage the services of someone who has actually worked in the games industry and understands 3D? There are a lot of companies now exploring this possibility. It wasn't so long ago that Virgil Abloh said that his brain was "turned on to gaming", describing our "physical existence emerging in the digital space". What a guy. What a legend, and the Obi Wan of digital fashion in a realm where no-one boldly wants to go (yes, I'm mixing my references).
Ensuring that your team is experienced in using digital tools is paramount to your collection being successful (and if it isn't, hire the experience in or outsource it, don't try to do this yourself – ever). Additionally, it is of great importance to build your digital fashion house by establishing ground rules and processes of how digital creation will take place. That's how we start making videogames. So, find a good system/toolset for digital fashion creation (your choice but I like Marvelous Designer and Clo3D), and create a workflow that starts with the sketchbook (digitally, of course) to the toile (in 3D) and then out to the rendering phase (I'll cover that in greater detail later), still with the end user or purchaser in mind but now with an added requirement that this digital item must-be-fit-for-purpose.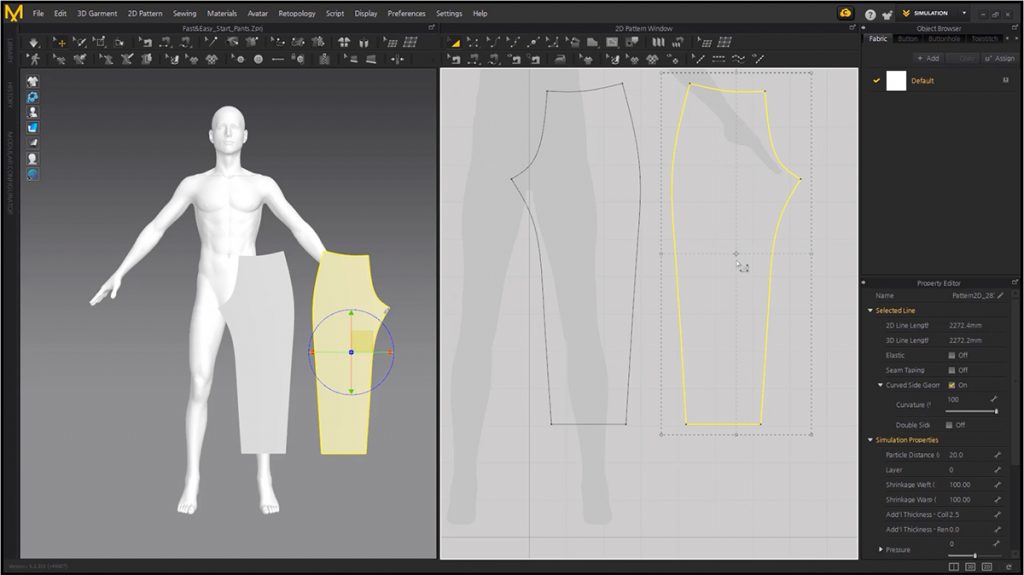 I cannot stress that enough. It must be worn in a game, or it must be available in a digital wallet. The formats must be adhered to. Failure to design the workflow almost certainly results in a longer go-to-market, which means cost. That could be disastrous if you're working on a seasonal basis, or you are creating to-deadline for a specific medium. So set out your stall early and test your tools and implementation regularly.
Open Your Brand
Everybody I have ever met who is creating a digital experience, or that they are open to digital transformation make such incredible mistakes. The first rule of the digital transformation club is stay within your brand. Just because you have 3D tools at your disposal doesn't mean that you must suddenly create space age designs to reflect the medium that you are creating for. Quite the opposite, your end users are looking for a digital version of what they love about your brand. Whether it's the simplicity or detail of lines and shapes, or the complexity of patterns and form.
One thing that certainly is important is that the digital object must behave the way that it does in its physical state and that is difficult to achieve. Though it has been tried to great success, my feeling always is that something is missing from the experience. It could be that the avatar is wrong, or it could be that the physical object as a digital construct simply doesn't work. See my point above about creating and then testing – this is a great time for your user focus to be at full strength. We should never create fashion/luxury items for ourselves, we should always create them for others to enjoy. Therefore, if you don't enjoy them as a creator, you can't expect your audience to get a great deal of enjoyment from whatever it is you create.
Developing for games is totally different to developing for the luxury industry (that's why I'm here!), and different again to creating objects for digital apps. When I first approach digital development for my luxury clients, I think about the medium with which I will be exporting or distributing the digital item to. In games especially, we have some very specific rules about how this should happen. What makes me smile in the luxury industry but also makes me tear my hair out is just how little attention is paid to where the digital garments will eventually end up.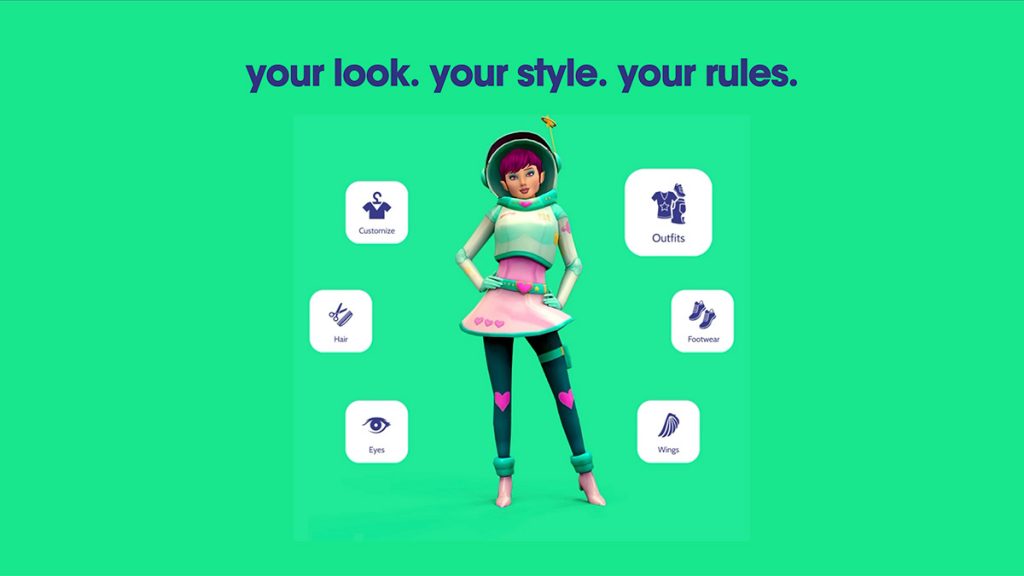 If it's going to be part of my inventory in, say, Avakin Life it must fit in with the look, feel, style of all the other items in Avakin Life, or Fortnite – in fact, any game. And that means individuality. Additionally, as part of the individuality rule, we must remember that not all game platforms are built the same; some game engines have very high-quality values associated with how we can see and manipulate digital object and/or garment technology. Other game engines are built for us to play on the go.
Bearing that in mind we must appreciate the fact that our end user may only connect with a luxury object or item for anything from 20 seconds to 5 minutes. To get the biggest value out of what it is we are offering it would be prudent to establish what we are creating for and ensure that our objects and luxury items fit into the requirements of the technology itself and not vice-versa. I've had to unpick quite a lot of digital fashion items which are simply too heavy to even move as a turnaround, let alone as a purchasable item for a game or digital app. 
Please also consider that game technology covers a multitude of visuals in medium terms. Simply, this means I could be creating items for an AR (Augmented Reality) try-on app or for a 360° VR experience. There is a definite disconnect for fashion and luxury to be able to reach those platforms effortlessly and there is certainly more work that needs to be done in this area.
Plenty to ponder, then. In my next article I will walk you through how to price your items, and how to make your objects the most coveted and discoverable.