2021 was, without a doubt, the year that non-fungible tokens (NFTs) hit the mainstream games industry. From individual artists finding a new way to monetise their work, to major games publishers declaring their support for blockchain-based gaming, NFTs were never far from the headlines.
With the headlines and hype came a huge amount of debate, discussion and impassioned argument. For every proponent of play-to-earn, there were dozens of critics, claiming that NFTs are a scam, a scheme, or killing the planet.
To get to the heart of the NFT question, we turned to our virtual visionaries, the founders, leaders and pioneers of companies at the cutting edge, and asked them one simple question:
What role do NFTs play in videogames?
Tony Pearce, Co-founder – Reality Gaming Group
I think it's now unquestionable that NFTs will play a transformative role in video games – we just need to look at how other entertainment sectors are embracing the technology (such as the recent Matrix drop) to see that a mainstream tipping point is fast approaching.
Looking at games specifically, NFTs with clear utility are ushering in an era of true ownership of in-game items, opening up possibilities for cross-platform, cross-generational assets that can be traded directly between owners forever. But outside of gameplay NFTs are also creating opportunities in the realms of marketing and engagement with super fans, offering players the chance to own pieces of the games they love and contribute directly to the evolution of those titles, as we're doing with the Doctor Who: Worlds Apart Founders Tokens and more.
The best bit is that all these things can be achieved transparently and sustainably due to the giant leaps forward we've seen when it comes to side chains and other blockchain initiatives over the last 12 months.
Hrish Lotlikar, Co-founder and CEO – Superworld
NFTs give players freedom. They gain control of the assets that they have spent their time, effort and resources on. It is a way for them to move beyond just players but to become owners and stakeholders.
Hasraf 'HaZ' Dulull / Director / producer – HaZimation
The role of NFTs will allow players / consumers to feel more connected with a video game by owning a piece of it, whether its the characters, special edition props / weapons or real estate in the game's world / universe and in turn create a player-based economy.
But also for the developers it means they are constantly rewarding their fans / players with content and increase the longevity of the game's brand.
Chris Hainsworth, Chief Financial Officer – The Game CFO
I recall an early 2020 Blockchain Gamer event featuring Aleksander Leonard Larsen (Axie), Sebastien Borget (Sandbox), Katy Tedman (Dapper Labs) and Tony Pearce (Reality Gaming Group), all of whom seem to be doing quite well two years on! (So kudos to Jon and co for putting that together! Beyond Games feels similarly prescient and the last event in particular was stellar!)
Back then in 2020, two things struck me: the clarity of Tony's view based on the macro impact of increasing paid conversion by a couple of percentage points; and the promise of interoperability. In 2020 as the game industry boomed, discussion of interoperability seemed to fade into mañana, but throughout 2021 it seems like there's people with energy driving to make it a reality.
I am super curious as to whether existing gatekeepers will ultimately re-establish their dominance in a blockchain-powered world, or whether this really is up for grabs. Despite pronouncements by leaders of companies like EA that blockchain gaming is the future, their hands are somewhat tied to the status quo model, and listed companies especially may be hamstrung by concerns about regulation. Ubisoft long struck me as an interesting presence, and it's interesting seeing their current efforts. It's easy to criticise from the sidelines, but I do feel mainstream games companies who are at least taking tentative steps into the new world will have the best chance of finding the sweet spot where decent games meet blockchain-enabled new frontiers.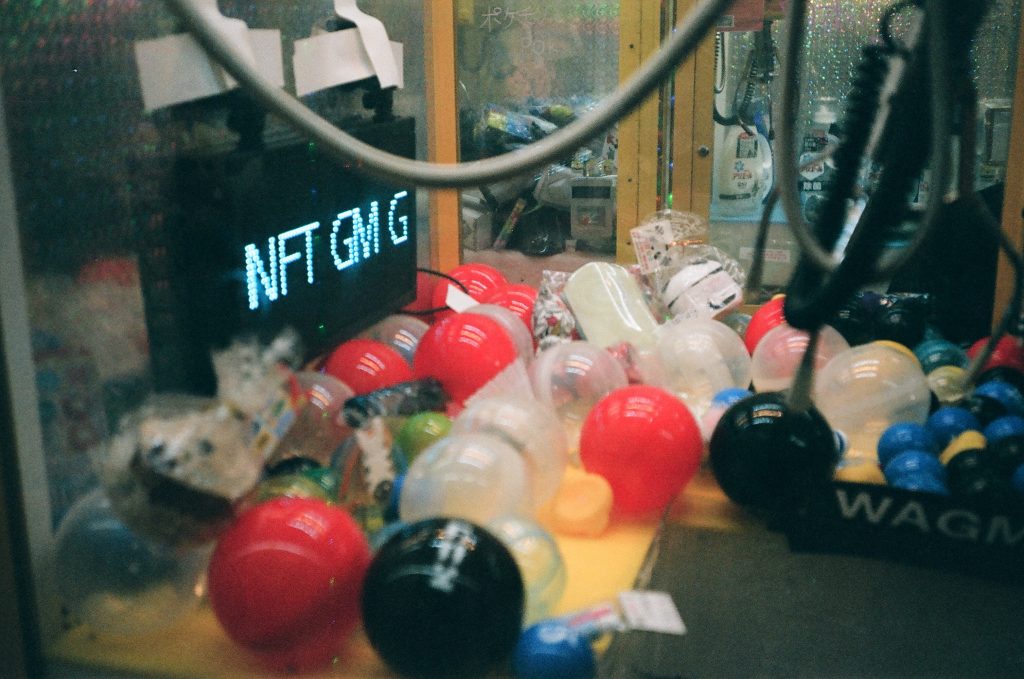 Bria Williams, Senior Product Manager – Unity 3D
Identity and expression have always played a big part in RPG gaming as well as various multiplayer games. Look no further than Second Life and World of Warcraft, where player creation and auction houses were established and frequently used game mechanics.
For me as a player, this gave me the ability to stand out in a digital world where clothing and accessories often told stories of adventures and the conquest. Additionally, I could customize these goods and paint them to meet my preferred aesthetic.
The unique proposition that NFTs offer is digital ledgers that can further bolster player and creator economies. Not only can the original author be identified, they can establish a brand and receive royalties for their resold items. This mechanic further incentives the creation of digital goods, generates greater economic opportunities for creators, and enriches and elevates the significane of creative expression.
Granted, there are aspects to be enhanced in the future — the environmental impact of some ledger technologies is of deep concern and should not be ignored — but the rise of NFTs is an indicator that it's addressing a consumer want and underlying economic need — see Twitter for countless accounts of individuals who now have the ability to support their families or buy their first homes.
Dave Bradley, Chief Operating Officer – Steel Media
Non-fungible tokens and the technology behind them, blockchain, present a ton of opportunities. It's a shame the current noise is all about over-hyped digital art. Decentralised, secure, permanent, encrypted data will be the spine of the next version of the internet. The metaverse, shared virtual spaces, and massively multiplayer games, will need solid economies – and those economies will have to be tracked somehow.
Casual gamers miss the fact that there are a couple of problems in the deeper gaming community crying out for a secure, decentralised solution. For instance, there is already a secondary market for in-game items. Counter Strike: GO skins have been traded on forums for years, but it requires an incredible amount of trust between players. An economic tool that enables quick contracts to be made between people, and enables an item's ownership to be tracked, is something they needed. Blockchain filled the gap.
Meanwhile, as games become longer, deeper and more persistent, the ability to identify yourself as the owner of something you've done (let's say, that unique sword you personally designed and spent 10 years levelling up) is very useful. That unique sword could, today, be switched off by the developer's server going down, and there'd be scant record of the effort you'd put in. An NFT of that sword means you could take it to the next version of the game, gift it to your younger brother when he eventually joins the server, or just hang on to the specs long after the original developer has gone.
We're not there yet – we're stuck in the early days of the tabloid press frothing about over-priced virtual baseball cards. But smarter virtual economies are definitely coming: the web will depend on them, and so will games.
Photo by Arstin Chen on Unsplash