It's safe to say that the metaverse has become a buzzword of late, with Facebook even changing its name to Meta during Connects 2021- see our news article – to reflect its ambitions in the space. Last week, Microsoft also made its metaverse intentions clear with the announcement of Mesh for Microsoft Teams – you can read our coverage here.
During his keynote at the Microsoft Ignite 2021 digital event, chairman and CEO Satya Nadella explained further about Microsoft's vision for the metaverse.
In his opening remarks, Nadella said that, "There is no question that the past year-and-a-half has been a catalyst for real structural change across every industry… The case for digital transformation has never been more urgent".
Addressing the issue of what will happen in the next three to ten years Nadella said, "Fundamentally, we're moving from a mobile and cloud era to an era of ubiquitous computing and ambient intelligence. An era which will experience more digitisation over the next ten years than the last 40".
Looking back four decades from our perspective today, compact discs were still an audiophile's dream in 1981 and the 8-bit Atari 2600 was king of the consoles. If the onward march of technological advances through music and movies on disc to digital downloads on-demand – let alone that tiny innovation that is the internet – felt dizzying at the time, then prepare to be discombobulated if Nadella's prediction comes true.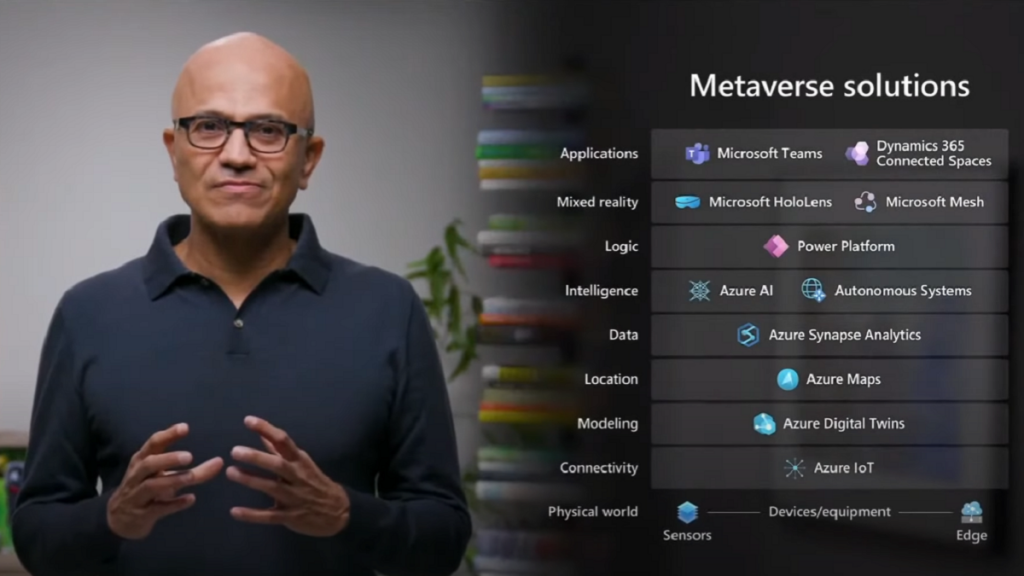 When worlds collide
"As the digital and physical worlds come together, we are creating an entirely new platform layer, which is the metaverse. We're bringing people, places and things together with the digital world in both the consumer space as well as in the enterprise." Confirmation, were it needed, that Microsoft might be starting its journey into the metaverse in the business world, but fully intends to expand beyond it.
"When we talk about the metaverse," Nadella clarified, "We're describing both the new platform and a new application type; similar to how we talked about the web and websites in the early 90s". But this is a different – and far wider reaching – proposition; "The metaverse enables us to embed computing into the real world and to embed the real world into computing, bringing real presence to any digital space".
As we said at the start, the metaverse might be the buzzword of the moment, but it's something Microsoft has long been working towards. In Nadella's words, "For years we've talked about creating this digital representation of the world, but now we actually have the opportunity to go into that world and participate in it".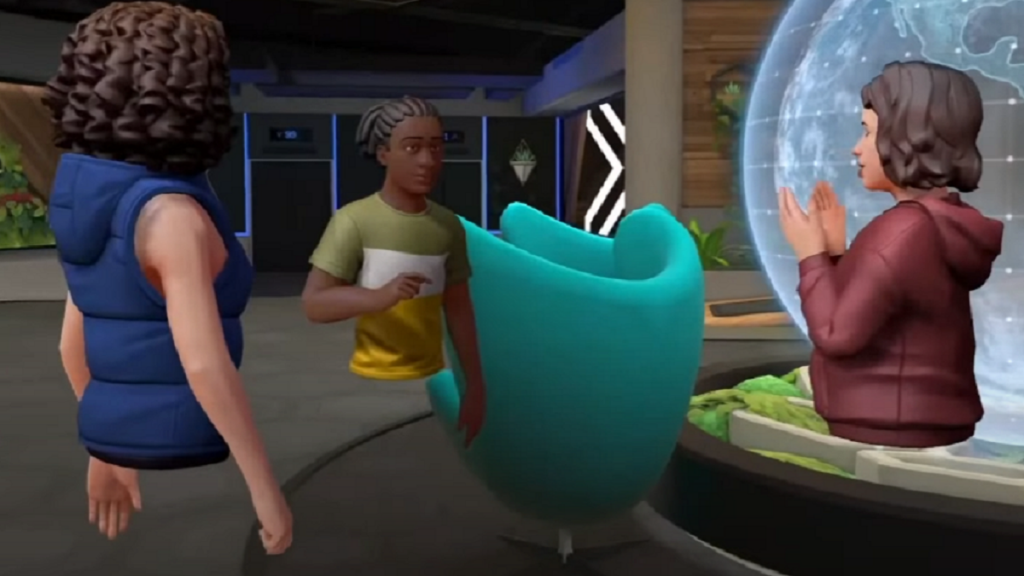 Oh, the humanity!
But this isn't just some tech pipe dream as Nadella acknowledged that, "What's most important is that we are able to bring our humanity with us and choose how we want to experience this world and who we want to interact with". 2D immersive experiences are all very well and good, "But human presence is the ultimate connection".
While the metaverse morphs from a concept – and arguably Minimum Viable Products such as Roblox – to become a tangible 'thing', we can expect it to have a significant impact on every aspect of our lives, from work to play – and everything in between. As Nadella said, "The metaverse is not just transforming how we see the world. It's changing how all of us actively participate in it and we can't wait to see what you build and how you bring people together with this technology".