Valve has apparently decided to boot all blockchain-based games from its Steam platform.
That's according to the developer of Age of Rust, SpacePirate Games, who revealed on Twitter that it had been in discussions with the PC giant over the use of non-fungible tokens (NFTs) within the title.
Valve has seemingly made the decision based on the fact that NFTs have real-world value.
"We chose to be upfront about blockchain gaming & NFTs," Space Pirate wrote.
"As a result, we finally lost the battle with Steam. While I'm disappointed for Age of Rust being removed, the point is more to the fact that Blockchain games as whole are going to be removed. This is setback for all.
"Steam's point of view is that items have value and they don't allow items that can have real-world value on their platform. While I respect their choice, I fundamentally believe that NFTs and blockchain games are the future. It's why I started this journey with all of you."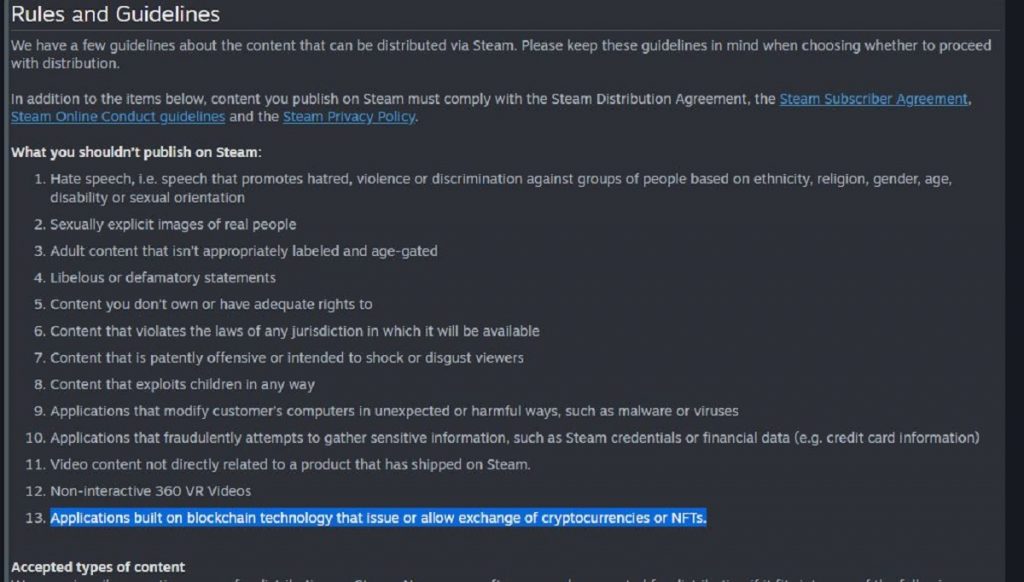 Meanwhile, Fortnite firm Epic Games has told The Verge that it is, "Open to games that support cryptocurrency or blockchain-based assets" appearing on its storefront.