Chinese tech co, Xiaomi has announced its Smart Glasses, combining an imaging system and sensors into a conventional glasses design through MicroLED optical waveguide technology.
Weighing in at 51g, Xiaomi Smart Glasses are able to display messages and notifications, make calls, navigate, capture photos and translate text right before your eyes.
Real-time translation is displayed on screen, based on either image captures of text from the front-facing 5MP camera or the built-in microphone, both using a proprietary translating algorithm. The indicator light next to the camera will illuminate when the camera is in use to indicate that photos are being taken.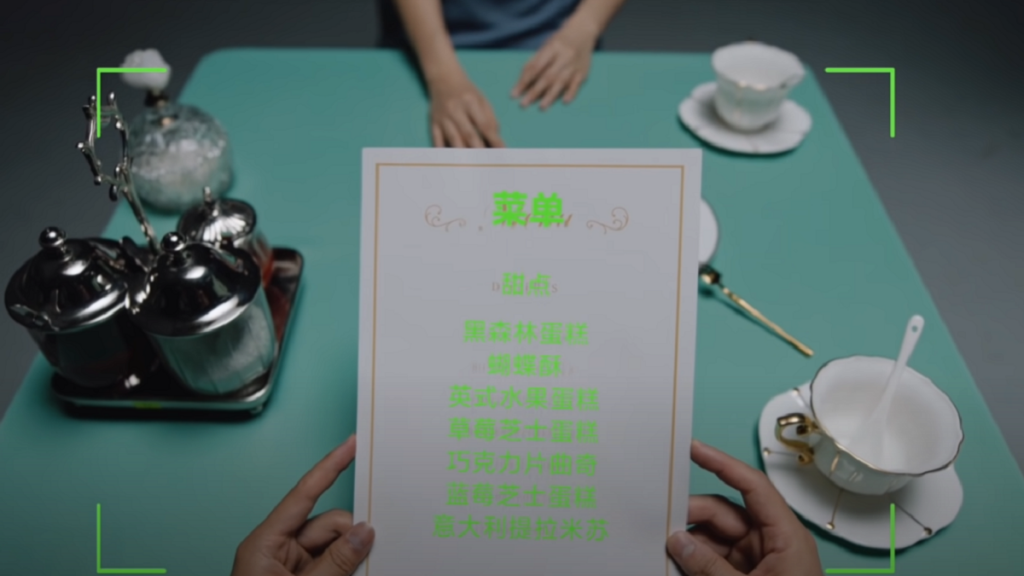 Featuring not only a video display, but also no requirement for any external hardware puts this new kit ahead of the Ray-Ban Stories, as recently revealed by Facebook. The difference is that you can buy the Stories right now, with no news of either price or release date for the Xiaomi Smart Glasses.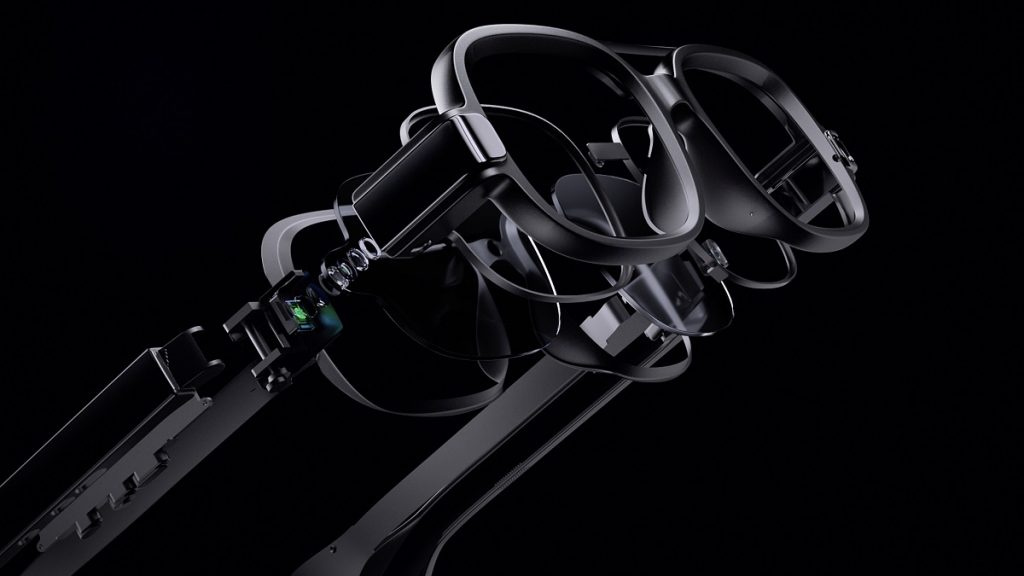 Hardware
These Smart Glasses integrate a total of 497 components including miniature sensors and communication modules and functions as a new smart terminal with independent operating capability. Hardware includes a quad-core ARM processor, battery, touchpad, that 5MP camera and Wi-Fi/Bluetooth modules. The display chip measures 2.4mm x 2.02mm; roughly the size of a grain of rice, with individual pixels sized at 4μm.
Using optical waveguide technology to refract rays at 180°, the display transmits light beams to the human eye through the microscopic grating structure of the single optical waveguide lens.
The display uses MicroLED technology, with pixels that are individually lit, much like OLEDs. MicroLEDs have a higher pixel density and longer lifespan while having a simpler structure, with the monochrome display capable of reaching a peak brightness of 2 million nits.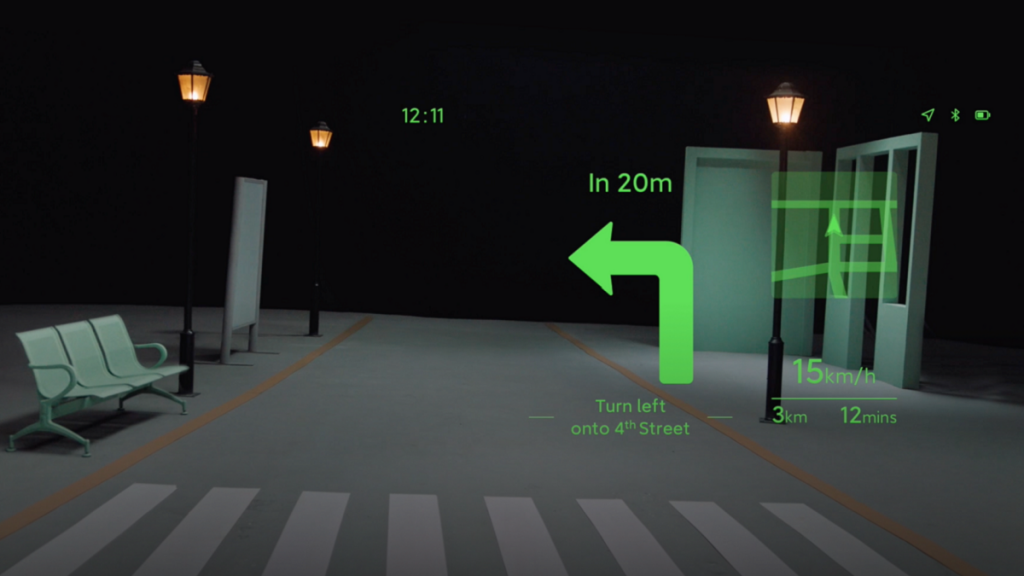 Putting the smart in smart glasses
Xiaomi uses key interaction logic to minimise interruptions at inconvenient times and display important information timely when critical. The XiaoAi AI Assistant acts as the primary interaction method, with scenarios such as 'key notification', 'phone call', 'navigation' prioritising the most important information at the moment it is needed.
Price and release date have yet to be announced.
This story was first published on TheVirtualReport.biz.