Disney has released their first AR short film, "Remembering" which stars Captain Marvel actress, Brie Larson on Disney+ Day. The film was written and directed by Elijah Allan-Blitz and was produced by Larson.
Remembering centers around a writer, played by Larson, who forgets an idea she had due to her phone ringing. Larson's inner child comes to the rescue, helping her to remember her idea.
"It's taking what makes art so wonderful and makes me feel like my job is worth anything, which is to speak the unspeakable, to show the unknowable, and to say that you cannot just view it from the outside, but you can participate in it. You're welcome. You're invited to join. And that invitation in itself is just the beginning of what I hope will be many more conversations going down this pathway of how we can deepen storytelling so that we can ultimately be more connected." said Larson about the film.
For iPhone only
The eight-minute film AR experience is currently only compatible with iOS devices. Users can scan a QR code on their television using their iPhone or iPad and experience an extension of the film through their device as they watch.
The QR code allows access to the Remembering: The AR Experience app. Alternatively, iOS device owners can search the App Store to locate and download the app.
Utilizing Apple's ShazamKit tech (Apple acquired music-recognition app Shazam back in 2018) the app listens for specific audio cues from the film and notifies users when to point their device at the screen.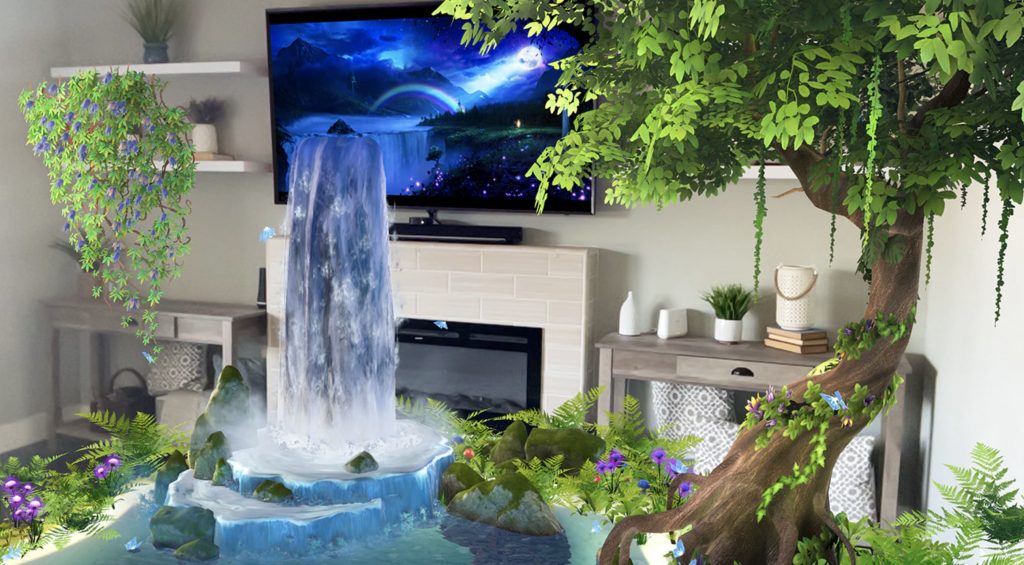 Viewers will see imagery such as a flowing waterfall and glowing flowers while utilizing the AR experience which plays along in sync with the film. However, the AR element is extremely short, and users can't interact with the elements on the screen.
While the AR experience is limited to iOS devices, the film can be viewed on any device. Currently, there are no plans to create an Android version of the app. Disney along with Marvel recently announced a variety of upcoming video games at their first-ever games showcase.