Wall Street may be predicting that the metaverse could be a $13 trillion industry in 2030 but a lot of investors in search for a payout before that golden payday, remain – at least for now – unconvinced.
Two sides of the story
Citigroup Inc analyst Andre Lin has stated that investing in the building of the metaverse DOES represent viable early investment opportunities. Lin went on to say that he pegs the size of the industry at $8-13 trillion by the end of the decade.
Mark Zuckerberg, the Meta CEO and one of the biggest corporate proponents of the new world would agree. He rebranded his company from Facebook to Meta Platforms Inc. In October 2021 and has pledged billions of dollars for building 'the future of the internet'.
Other projections remain even more bullish.
However, skepticism remains high as The Roundhill Ball Metaverse ETF – the biggest of the seven U.S. exchange-traded funds that aim to capitalize on the metaverse trend – has plunged 39% in the past year. Meta shares have also declined 42% from their 2021 peak as they show unswerving commitment and switched their stock market ticker ID from FB to META…
What could go wrong?
The big risk here is that the promise of 'a new world' turns out to be the same kind of overblown hype which costs investors billions with the slow uptake and delivery of e-commerce in the late 1990s – triggering the first dot com crash – and blockchain more recently, with some cryptocurrencies in freefall as once brave investors get cold feet.
It also remains unclear as to whether huge social media audiences will migrate to the metaverse, and if they do, how fast will advertisers follow, according to Morningstar Investment Service's Ali Mogharabi
Mogharabi said in an interview, "The metaverse will certainly become bigger than it is now, but whether it really takes over social media, and users start using the metaverse versions of Instagram or Facebook – as opposed to the current versions – that remains to be seen."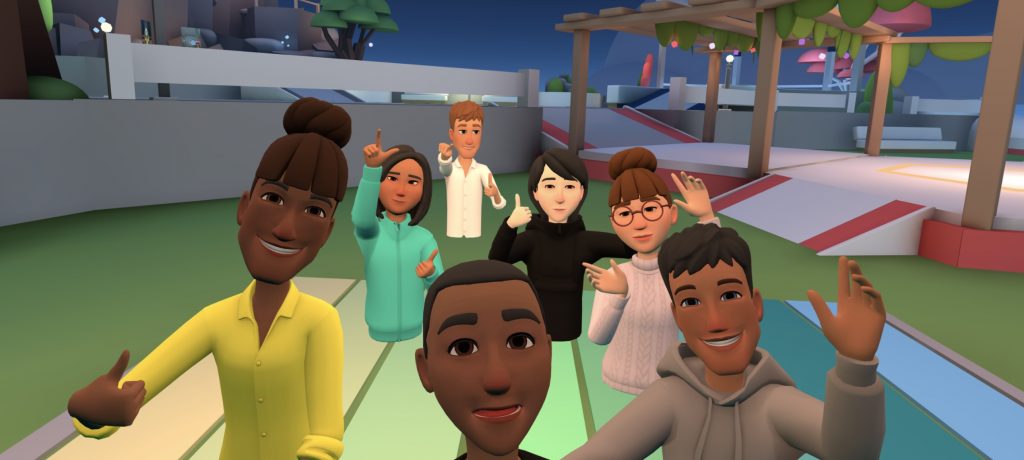 But in at least one way, the metaverse boom shows no sign of abatement. A study by research firm GlobalData found that 40% more companies globally mentioned "metaverse" in their filings in the first quarter than in the same period a year ago…
And it seems that Meta's massive shift shift also added fake fuel to shares of companies that were expected to benefit from the metaverse, which were already rallying: Nvidia Corp. And gaming company Roblox Corp. Both more than doubled last year. 
But the subsequent bear market in technology stocks has seen investors flee from the most speculative stocks, including metaverse plays, for safer alternatives with sooner results.
No big wins in sight
There are still no profitable large-scale business models for a metaverse-focused company. Both Nvidia and Roblox have slumped 44% and 76%, respectively, from their peaks as the Federal Reserve tightened monetary policy to fight rising inflation, spooking investors away from highly valued stocks. 
At Citigroup, Lin advised investors to remain with the companies that provide the pipes and gear that make the metaverse possible. "For the near term, telco operators and equipment vendors look to be the most investible plays on the metaverse, as greater data usage lifts incremental revenues," Lin wrote, mentioning T-Mobile US and Qualcomm Among many others.
Pedro Palandrani, director of research at Global X, a New York firm that created the Global X Metaverse ETF in April and has raised $2.4 million in assets, said that much like the impact of mobile technology, metaverse adoption in key segments of the economy such as education, health care, manufacturing, job training, communications and entertainment will be transformative.
Palandrani stated, "So clearly, when we're considering such a long-term shift, with trillions in addressable market at disposal, it is always a great time to jump in – especially for investors with the appetite to play the long game."