ORamaVR is launching its MAGES SDK, a low-code platform with which companies can develop medical teaching simulations that put Unreal patients under the virtual knife.
According to the company website, MAGES SDK is the most advanced medical VR training software development kit to date. The SDK runs on Unity and Unreal, both of which are deeply involved in metaverse creation. Additionally, the MAGES SDK offers developers tools, libraries, examples, and guides.
Based in Geneva, Switzerland, the tech company was founded by computer scientists and surgeons to provide top-of-the-line medical XR tools to organizations. The company believes the MAGES SDK will improve patient care by allowing institutions to train and reskill medical professionals. Apparently, this new SDK will enable ORamaVR to offer "the most compelling, complex, and high-fidelity medical VR training simulations currently possible."
The MAGES SDK features an analytics engine that captures hundreds of events per second in 3D space. The engine is able to capture these events via cloud and ML agents. It utilizes an educational process editor that allows for fast prototyping with low code processes. Additionally, it offers a multiplayer co-op engine for collaborative experiences. Likewise, the new SDK uses a gamified geometric algebra vertex transformation engine for rapid 3D transformations of animations and deformations.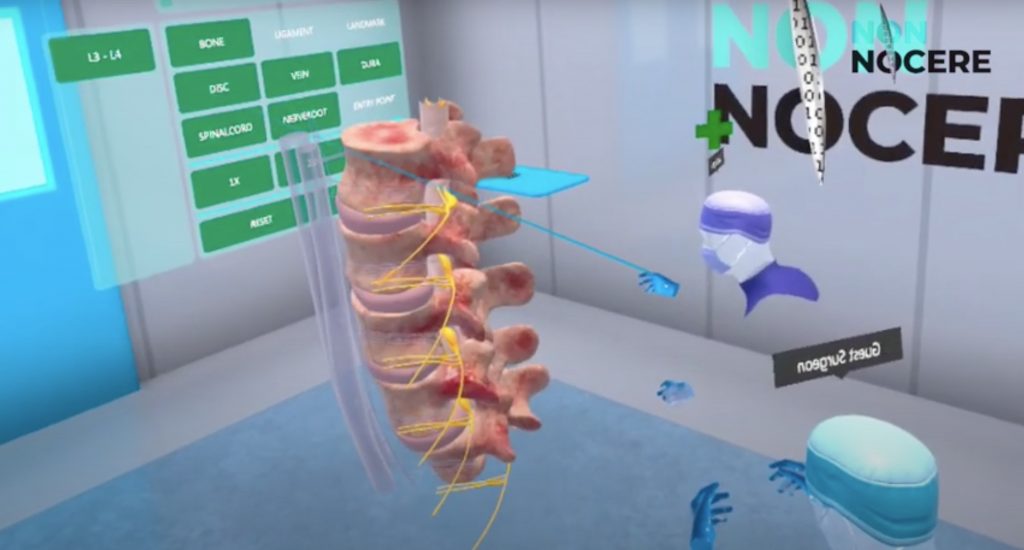 ORamaVR and Other Healthcare Technologies
Augmented and virtual reality technologies are leading to powerful breakthroughs in the medical field. XRHealth recently secured $10 million to expand healthcare treatments over the metaverse while Hekka Labs launched a new healthcare ecosystem.
Says ORamaVR, "Our technologies are based on state-of-the-art research by world-renowned scientists team members. This research is turned into a novel, symbiotic VR authoring and simulation platform by our top engineers, medical professionals, and business developers."
With ORamaVR's new SDK, authoring intelligent VR training simulations will cost approximately eight times less in terms of time and money than the process typically takes. This type of content typically takes months to create. Therefore keeping training simulations up to date with the latest medical innovations has been difficult. ORama believes their system will solve what's been the biggest challenge in medical VR content creation thus far.