Someone asked me recently what my favourite XR experience is. I didn't hesitate. Memories of the Alhambra, I said. I found myself standing alone staring into a void of silence. But I wouldn't change my mind. Though it certainly doesn't count as an XR experience (just yet), it doesn't mean that it isn't. In the metaverse, especially, everything finds its own level and its own way. And that's something that South Korea – aka the Republic of Korea (ROK) – did ages ago.
1. Samsung (And Just Devices In General) Is Your Transport To The Metaverse
I've got a really great friend and mentor who always loves to open conversations with me by making me today-years-old. In short, every time I talk to him I learn something new. One of our previous chats kicked off with him telling me that in 1938 Lee Byung-chul started a trading company. Over the next three decades that trading company diversified into many different verticals, from food to securities and fashion/textiles. But when this trading company entered the electronics industry in the late 1960s, it was pretty obvious that there would be no going back from the future.
It's obvious that Samsung is the corner piece of an exciting world power as we glide into this curious mirror world, but certainly Samsung continues to be much more than an electronics company – and that could be the reason why it has been so successful. One of the cool things that I love about the metaverse is how many different facets it has, but what pisses me off about the metaverse is how channelled it is towards these weird pixelated realities. The metaverse aside, if we go back to the Samsung vision of 1938 we can see quite clearly that these verticals have not only fed the Samsung group as it stands today, but also that they have been instrumental in creating a fully connected universe that is both physical and digital.
2. The Internet Is Lit 🔥
But Samsung represents a very small – or should that read very large – part of a bigger conurbation in the metaverse: because ROK is all about the future, and it has lived in the future for a really long time waiting for the rest of the world to catch up. Let's start with SDN.
15th of May 1982, that's the date that ROK's first internet system went live: SDN, or system development network, began its operations while we were just figuring out how to master Horace Goes Skiing. Described as the most wired city, Seoul is always ranked first in technology readiness and has a very advanced infrastructure, technically speaking. It is one of the world leaders in internet connectivity, largely because it has the world's highest fibre-optic broadband penetration and the highest global average internet speeds. Since 2015 the city of Seoul has provided free Wi-Fi access and outdoor spaces to 10,430 parks, streets, and other public places. In addition, it boasts a high-speed rail facility and the Seoul subway system which respectively provides 4G LTE, Wi-Fi and DMV inside subway cars. 5G is slowly being rolled out commercially, but that's just tech – what about Memories of the Alhambra? Well, it's important.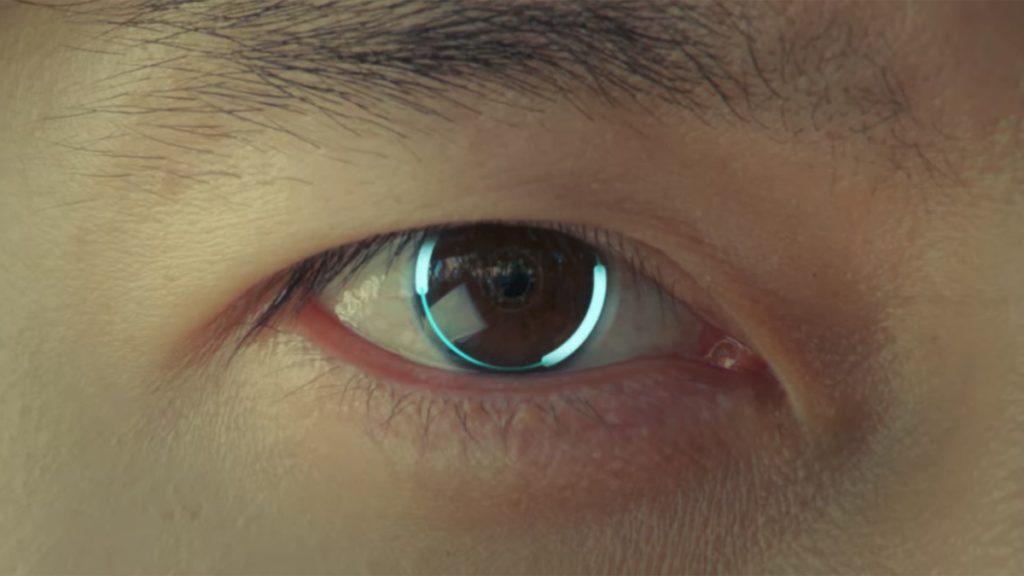 3. Memories Of The Alhambra Is The Best XR Game You've Never Played
The basis for my initial suggestion that Memories of the Alhambra is the best XR game I've never played is largely due to the Korean drama of the same name about an AR game which goes horribly wrong. Set between the historical landscape of Granada in Spain and the high-rise stratospheric start-up culture of Seoul, this drama is the perfect touch point between what we imagine the metaverse to be and what it actually is becoming. No other country than South Korea would be able to create a drama that is connected on so many levels: from the use of mobile phones featured at the actual World Mobile Conference in Barcelona, to the edge-tech AR contact lenses worn by the drama's protagonist. This wouldn't be remotely possible if Seoul was not the world's most wired city. Proving once again that imagination is only a small factor in the architecture of reality. The incredible moving parts in ROK allow 45 million people to be connected consistently which is a far cry from where I'm sitting now writing this article (rebooting my modem).
The birthplace of invention and innovation gives way to everything from devices to wearables. That places us, the end-user, as the technology's muse. With other Southeast Asian countries snapping at the ankles of ROK it is an accident of fortune that the nation has been able to flex its tech muscles whenever the need arises. From the Olympics in 1988 to Netflix: even transportation is accessed through a fully connected multiverse native to its citizens, lovingly termed: netizens.
4. When (Digital And Physical) Worlds Collide
In one of my other Beyond Games articles I talk about where we might live in the metaverse, and if we were going to think of the metaverse being something more like good old GeoCities then I would hope Seoul is one of the places where I can keep one hand in the physical and the other in my imagination and digital/virtual communities. From the Corbusian concrete dreams of Incheon, to the digital retreat of Jeju Island, I am continually looking for opportunities to be an urban explorer from the comfort of my keyboard.
Memories of the Alhambra presented the importance of players in this massively multiplayer AR game to be everywhere in the physical sense, outside and in, come rain or shine. The metaverse at present demands that we are connected through technology: insulated by hard and software rather than enlightened in the mundanity of what we have created in the physical. The aesthetic of the endless digital landscape offers an escape from the four walls, but what if those four walls are the quest, the story, and the motivating factor to be in the moment? Memories of the Alhambra is surely the pivotal moment in South Korean media where all Lee Byun-chul's multiverse trading vision pays off? Bringing together the notion of games as a hierarchical need rather than a form of entertainment; it's a design for the present and the future.
5. I Can't Believe It's (Not) Butter
In May 2021, a 23 seconds long video teaser was left on YouTube, the short clip showed eight men dressed in suits with shoulder pads, glitter and satin. The sound was '80s inspired and the clip ended with a shot of a stack of syrup-covered pancakes with a square of butter on the top. This video teaser accumulated over 26 million views in its first 24 hours and surpassed the 35 million view mark shortly afterwards. BTS are as big an export in 2021 as Samsung, Hyundai and everything else. And don't be under any illusion that somehow this manufactured export of everything from 2PM to VIXX is not in any way the embodiment of the metaverse.
What BTS and BLACKPINK continue to do is use imagination as the springboard into new and exciting verticals through songs and music videos. It's certainly enough for Scooter Braun to find numerous possibilities too and as such BTS, particularly, have been able to transition into western culture with little effort. It's something that we want, and it's something that we need if we are going to join the dots of the various layers in the metaverse as it expands and develops. My love for Jungkook aside (gifs are always very welcome), I'd be happy for the metaverse to operate the BTS 一 okay, yeah, manufactured templated formula of being ridiculously accessible and ubiquitous 一 way. There's nothing wrong with that.
Right, it's 'jal isseoyo' for now but don't choke on your kimchi just yet: you can tuck right into Part 2 whenever you're ready.