Sotheby's Metaverse is offering physical and digital items connected to the 1992 science fiction novel Snow Crash by Neal Stephenson.
The collection offers a unique generative edition of digital art created to mark the 30th anniversary of Snow Crash. For those who may have never heard of the sci-fi novel, it is considered the first time the term 'metaverse' was used. In the book, our hero – who is literally named Hiro – jumps back and forth between a dystopian Los Angeles and a virtual world, the metaverse. 
Minus the action, Snow Crash was able to predict much of our future ideas that surround the metaverse with the likes of digital spaces and avatars. Sotheby's will release its themed collection to mark this influential novel, with lots co-signed by Neal Stephenson and artist Tony Sheeder.
Celebrating Snow Crash
In addition to the physical items for the auction sale, Sotheby's presents Infocalypse, an open-edition collection of digital art. This comprises images designed for or derived from Dioxin Posse, the graphic novel that preceded Snow Crash. These NFT collectibles will be randomly allocated to purchasers from one of the thousands of unique variations available.
Lot one includes award-winning Wētā Workshop, best known for their artistry and craftsmanship for big-name films such as The Lord of the Rings and Blade Runner 2049. This lot features a sword in a custom tansu storage cabinet. The Hand-forged Snow Crash "Sword One" will also be sold with a digital twin NFT.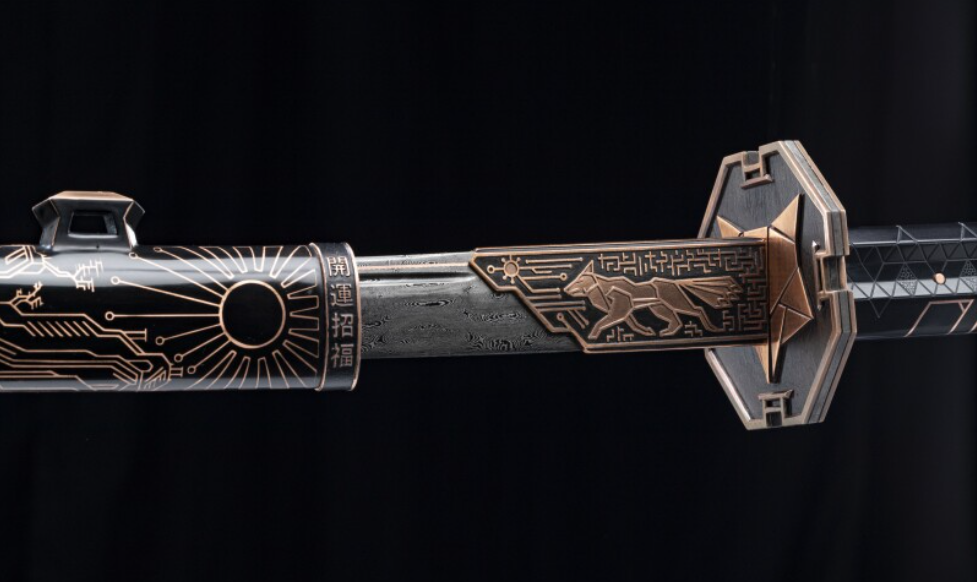 Lot two features Snow Crash (1991-1992) author Neal Stephenson's original manuscript. The manuscript contains corrections and notations in Stephenson's hand with blue ink and each corrected page is marked with a blue star. This original manuscript would serve as a notable collector's item for fans of the book or those who enjoy owning original works.
Collection items
The third lot item includes a painting used as the original cover art for the 1993 mass-market paperback edition of Snow Crash. The artwork is a science fiction-themed piece of work from artist Bruce Jensen. The fourth lot is a typed manuscript for Snow Crash featuring extensive autograph notations and revisions. Similar to the previous manuscript, this also features Neal Stephenson's hand notions in various coloured pens. It also features notes from the author's editor.
A fifth lot includes the only surviving materials from the trigonal graphic novel concept for Snow Crash, titled Dioxin Pose. The lot has ten 35mm slides and is accompanied by an NFT containing the digitised images for each slide on offer. One final lot is a leather jacket used as a prop in the video shoot for the original graphic novel concept with the Elmo logo featured on the back.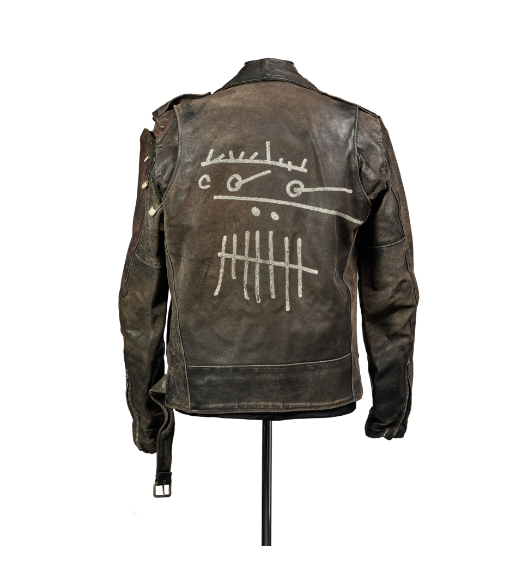 These limited collections will celebrate Snow Crash which will go down as a cyberpunk classic that predicted much of what we currently envision for the metaverse.