The Unioverse, a first-of-its-kind community-owned sci-fi video game franchise is aiming to become the next big thing by creating a series of videogames and allowing other developers and the community as a whole to use its assets.
The software development kit (SDK), art, character models, music, and more will be given to anyone as free-to-use material for making their own games, comic books, movies, T-shirts – whatever they can imagine – and sell it for as much (or as little) as they like and keep all of their revenue.
Random Games is creating The Unioverse aims to upend the current videogame business model with community engagement and blockchain by developing a suite of heroes using AAA-quality art and 3D animation that can be used across its family of games.
The company has already been successful in securing a $7.6 million seed round.
In-game heroes will be sold as NFTs and provide fully functional game characters that can run, jump, fight, and more. The aim is that these are no static Bored Apes, but instead are NFTs with real utility and enduring value.
We spoke to co-founder and CTO of Random Games, Wyeth Ridgeway to learn more about The Unioverse and get an early look at some of the franchise's 3D animated heroes that are currently under development.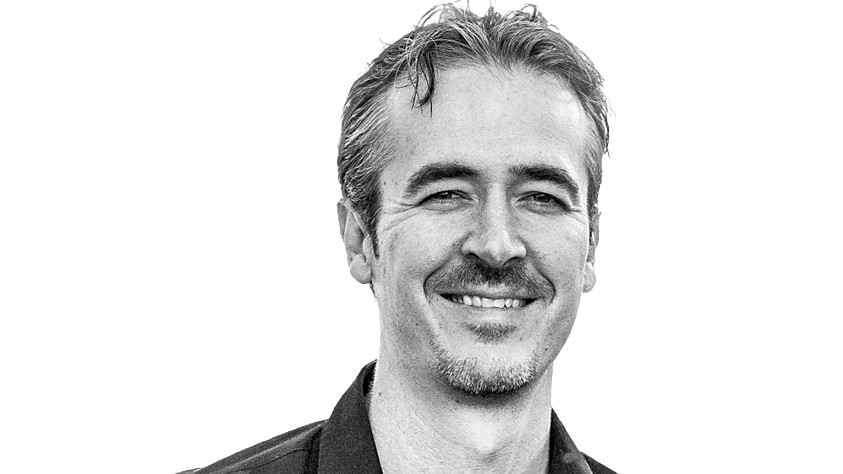 You've been at the forefront of game design and engineering for over 30 years and have worked on acclaimed franchises like Pirates of the Caribbean and The Lord of the Rings. What inspired the idea for The Unioverse?
Wyeth Ridgeway: "Tony [Harman, co-founder and CEO] and I have been wanting to work together for many years. We were both following crypto generally but weren't quite sure how to leverage that technology in games. But when NFTs started gaining traction, we saw a way to solve a problem that he and I have faced for ages in the game industry – aligning the creator of a franchise with the ongoing franchise value. NFTs unlock that by letting us create an ecosystem where as an avatar or Unioverse hero trades hands, we get a little bit of revenue for that. And what that lets us do is say 'hey, we're gonna make some of the best heroes in any franchise anywhere'.
Can you spell out how the 'heroes' system works for us?
"So the Unioverse is sort of like Star Wars and there's going to be characters in the same style as Boba Fett and Darth Vader and other Star Wars characters. We're going to have writers and comic books develop those characters and then when we sell someone a character, that character gets you access into all Unioverse games as that version of the character. So our PFPs are basically these beautiful 3D animated characters that exist across all of the different games. And as those characters trade hands, we get a little bit of revenue, which then means that we have a reason to keep maintaining those characters and making them better and better, year after year. We have a long-term interest in making sure that characters stay relevant and functional. And that promise is really what enamoured us with the opportunity of combining crypto and gaming."
So that means creating backstories and even comic books?
"Yes! Krishah will be the second character to be released after Reyu. But basically, this lineup of characters will all have comic books that come out alongside them. And then we're also doing a novel that has guest writers from Kevin J. Anderson who wrote some of the Dune sequels. And Stephen Graham Jones, an award-winning novelist.
"So they're writing part of the backstory for the universe. You can think of it as kind of like a conveyor belt where Reyu, our first character, is the most developed and is going out the door first. Krishah is one step back and will soon be going out the door soon. But you know, it's kind of like this conveyor of characters that we're building that will all follow the same process."
The Unioverse is aiming to become a "community-owned franchise," what exactly does that mean for users and creators?
"Tony and I have both worked forever on franchises that other people own. And what we wanted to do was sort of change the industry because usually in a normal business model we would go and sell the franchise to a publisher who'll own it, they'll fund the game, and then we'll build it and make it really great for them. What we decided to do is say, hey, let's change that and say we're gonna give it to the community. So we're gonna say, the community owns this franchise, we're building it for them. And we're giving them all of the content. And what it means is, buying an NFT doesn't give you rights to any art or anything inside of the Unioverse.
"But unrelated to owning an NFT we're taking all of the content that we build and putting it up on our website under this license that says you can use this however you want, you can go make a T-shirt and sell that and you don't have to pay us any royalties, you could go make a comic book, you could go make digital shorts for YouTube, you could make a lunchbox, you could make anything that you want. We're giving all of the assets back to the community. And as far as we know, this has never been done before. In fact, there's very few big franchises that exist inside the public domain. And, you know, they're things like Robin Hood, I think maybe the Three Musketeers that are so old and have been around so long that you can use those royalty-free, but to have a modern-day current franchise where there's top writers developing the characters and the world, it's just completely unprecedented."
Can you tell us about The Unioverse Collectibles and Claim Windows?
"We're gamers first. Gamers that come into the crypto world and we look at what's being done inside of crypto and we want to make it more fun and interesting. So rather than use the typical ways that you give away whitelists and airdrops and make people essentially grind or work for the community, what we said is, 'hey, let's make a game out of this'.
"So the collectible system is really a way to turn our audience's time and attention –them paying attention to us, reading our tweets, following us, and interacting in Discord – to turn that into free airdrops. So if you're in our Discord, you'll see an announcement for an airdrop that comes up.
"Then you just show up with two clicks and it's minted for free, we even pay for the gas. And then by holding that NFT, the more you hold, the more proteins that you gain, which is our point system. And you'll use those proteins to buy the first character Reyu, which is coming out on January 8th, 2023, with six more characters in development. And all of those characters are coming through this process of collecting proteins and using them to buy characters. And it's just a fun way we came up with to gamify people's paying attention to what we're doing."
When can users access the Protens collection site?
"It's in beta testing right now and we're using it internally. At this point it's going to come out in December."
What's the forging and combining process?
"This is another website we're launching and it's currently in alpha testing. It's maybe like a week behind the protens site. But what it lets you do is that if you have specific combinations of collectibles, it lets you create another one. So it takes four and then gives you a fifth one and that fifth one is more rare and generates more protens. So it's kind of like a gamified collection system.
"If you missed one and don't get the rare version, it's fine. Ultimately, if you just start collecting protens, you'll eventually be able to buy all of the characters that come out of this thing. But it's an additional reward if you collect all of them in a certain period, and you get a higher rare-tier one."
What is the Game Developer Fund all about?
"So we've talked about this from the gamers perspective but really the Unioverse is a revolutionary ecosystem for game developers. The thing that we parallel to it is Roblox which has I think over two million games inside of its ecosystem. Roblox provides developers with an audience, some content and a way to monetize. And we're really solving those problems, but for professional game developers.
"The way that we do it is through our SDK which integrates into Unity and Unreal and lets you access people's heroes and basically downloads them and manufactures them on the spot. And then that hero can run around as you see in our Danger Room. But our value proposition to developers is that our SDK is free, all of our content is free, access to our communities is free and on top of that, if you make a game and then charge for it, like let's say that you want to charge a subscription, or you want to charge $9, or $15, whatever, we don't ask for any royalties.
"So it's again, sort of unprecedented in that it's free millions of dollars worth of content, and there are no royalties. And then on top of that, we actually pay developers for making games.
"The way that we do that is that we take our incoming revenue from NFTs, and half of that goes to our game developers fund. So our game developers fund pays game developers for projects that we want to kick start and get off the ground, but also pays developers for monthly active users. So let's say that you as an independent developer make a game, and inside of that game there's nothing for sale, you just made a fun game. Even if you didn't have anything to sell we will pay you based on how many of the universe players come into the community and are playing that game every month.
"So again, that parallel to Roblox is that we provide the audience, we provide amazing content and we provide a revenue stream on top of that. And what we're trying to do is to make this as easy as possible, and as low risk as possible for developers to come to make games, so that there will be hundreds of games in The Unioverse."
Is there a release date for the Danger Room?
"It will probably be sometime mid-next year and that's really a proof of concept. What we're doing there is solving some of the hardest problems that game developers face. We want to do is give them all of the code and all the solutions and say go make something fun with this. You could make a game like League of Legends or Dota. There's a wide variety of games that we imagine will be in the universe and developers are welcome to do anything they want.
"Ultimately the Danger Room is just a proof of concept that we give developers to show them how it's working. We're also going to build the first three games in the Unioverse, hand them to developers and say 'here you go, these are three different types of projects that you could use as a starting point.'"
What challenges do you see ahead?
"I would be lying if I said we have it all figured out. Such as confronting licensing problems and how to legally do this. So for example, if we get a music track done we need to sign a deal with that music artist to get rights to the song. Every relationship like that is new and different. But we've gone out and recruited some of the best content creators in the world and they all love this vision. They're all frustrated with the same problems that come from working inside a licensed property. And the idea that their work is going to go into community ownership and the community can then build on it is just such a wonderful difference for the industry. We've had really no problem getting some of the top content creators in the world to jump on board."
You can find out more about The Unioverse from its official website and join the franchise's Discord server and follow on Twitter to stay up-to-date on upcoming Avatars and collectibles on the OpenSea.
Wyeth Ridgway Founder, and CTO of Random Games with over 100 games to his credit and has worked with dozens of major licenses including Pirates of the Caribbean, MLB, The Terminator, Lord of the Rings, and South Park. Wyeth also co-founded Leviathan Games in 1998 and has been CTO and President for two decades, forging first-party development relationships with Disney, Sony, EA, Activision, and most other top-tier publishers.