This is Meta's successor to their successful Quest 2 VR headset. Codenamed Cambria, the headset and controller has been years in the making, being predicted to be an upmarket, fully-featured, more capable headset than the stripped-down-for-budget Quest 2, and all set to make its debut at Meta's upcoming Connect event on October 11.
Except we don't have to wait that long as images and video just leaked all over the internet thanks to – it's thought – a Meta employee accidentally leaving a fully-finished and boxed 'not for resale' model behind in a hotel…
In a move akin to the legendary leaving of an iPhone 4 prototype in a bar, it seems that a Meta employee forgot to pack something important when preparing to check out of his room…
Only days ago Mark Zuckerberg, CEO of Meta teased a potential imminent headset reveal as he plugged their upcoming Meta Connect event.
Cambria – now clearly outed as Meta Quest Pro – is the cutting-edge, top-level tech that's designed to more fully show what Meta's VR tech is capable of and what Meta's metaverse will really be like. Something that can't happen soon enough following the critical mauling of Zuckerberg's European 'selfie' snap.
Now it seems his sneaky teasing was for naught. The video was posted onto – ironically enough – Facebook, appearing on the Zectariuz Gaming page, ran by gaming video creator Ramiro Cardenas.
How a pre-production version of Meta's unannounced VR hardware got into the hands of a gamer who makes gaming-based content isn't yet known – and the video appears to show multiple units in a room – but Cardenas has stated that the unit is now back safely with the person who originally left it behind.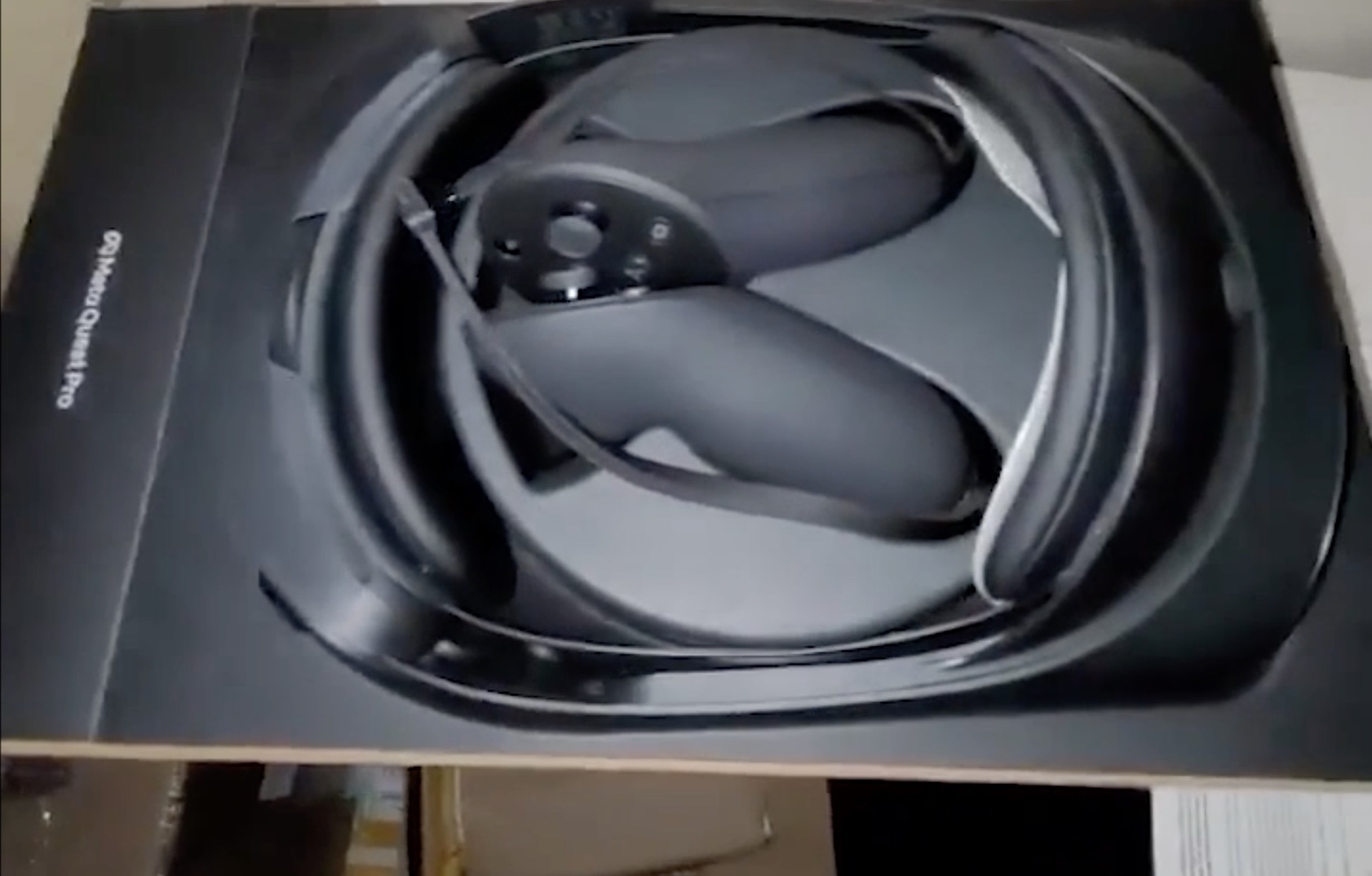 We can only imagine their sense of relief. And we're certain that Zuck will see the funny side.
The video shows Cardenas removing the unit from its box revealing a headset with three cameras on the front facing outwards and a redesigned controller – both in black – that drops the 'loop' structure used for the Quest controllers.
The packaging leaves no room for doubt as to what this is, being clearly labelled Meta Quest Pro with one picture from Cardenas' Facebook post clearly showing a 'Not for resale – engineering sample' sticker (while sparing the owner the indignity of having its serial numbers exposed).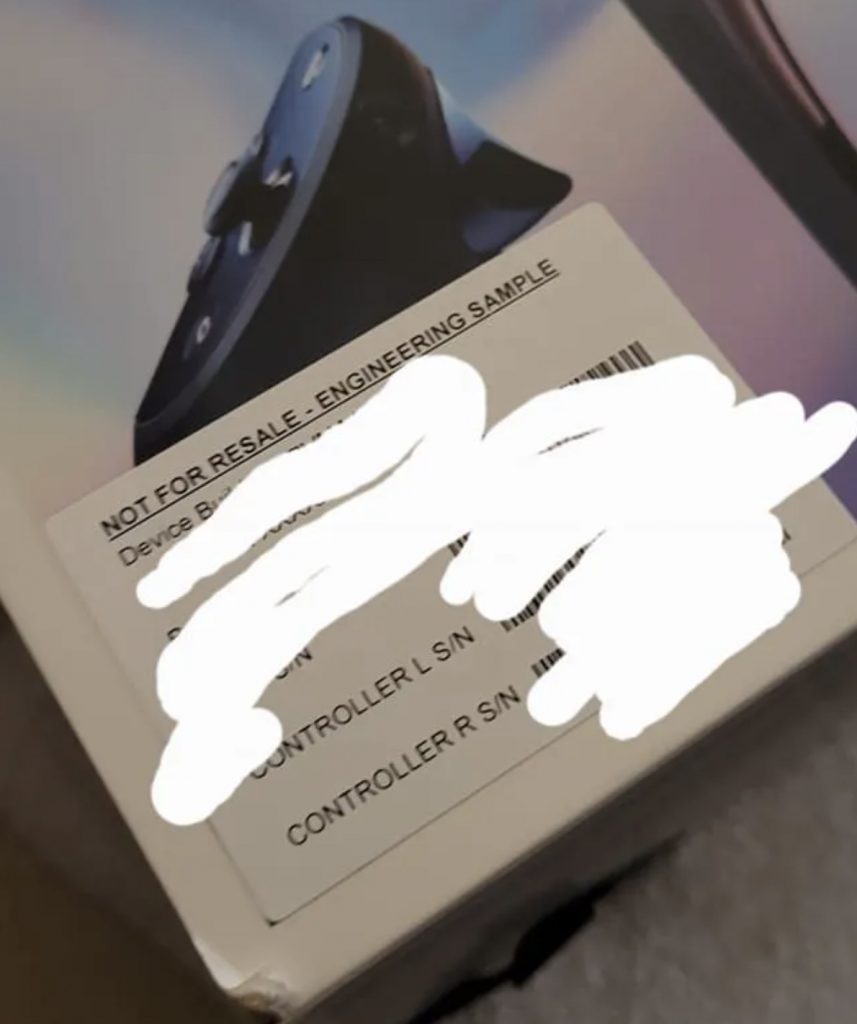 We're hugely looking forward to a closer look. But for now this teaser has at least answered a whole bunch of questions.
The next reveal will be October 11. Internet permitting.