Blockchain gaming just got a major mainstream gamer credibility boost with the news that Revolving Games has raised a further $13.2million to fund the development of 'Triple-A' games based on the blockchain. Not least of which will be a title based on the popular Battlestar Galactica franchise.
This brings the total investment in the company in the last two years to $25million with the cash coming from big names such as Animoca Brands, Polygon, Pantera Capital, Dapper Labs, Permanens Capital Partners, Kenetic, Sarmayacar and DWeb3 Capital.
What's more they've got gaming legend Dan Houser – the co-founder of Rockstar Games and one of the powers behind the Grand Theft Auto juggernaut – on board as an adviser.
Could we finally on the brink of that blockchain Triple-A tipping point?
The big problem with blockchain games
So what has been blockchain gaming's hardcore problem thus far? Notoriously, while hugely popular with casual gamers and addictive to the point of fanaticism with evangelists and believers, blockchain games are at one turn 'obviously the next big thing' yet at the same time are the hardcore gamer's arch nemesis.
Ironically Apple's moves to 'clean up' the mobile advertising world – removing tracking and other revenue hunts deemed too problematic for privacy by the App Store-owning giant – has perhaps skewed the gaming landscape in a way they didn't expect. It seems that rather than 'play fair' and charge money up front for their games (or sign up to Apple's own Apple Arcade service) smaller devs have simply gone elsewhere in their pursuit for profit in a world where – they feel – paying up front for a game feels like ancient history.
On the blockchain there's money to be made, tokens to minted, coins to be collected and entire currencies and eco-systems to be created and populated with mainstream and casual gamers who seem to have no problem getting on board and getting with the program. And 'real gamers' don't like it.
Strangely it's these stick-in-the-mud 'hardcore gamers' – usually perceived as the forward-thinking, up-for-anything, brave-new-worlders who've previously powered innovations such as online gaming, mods and DLC – who are holding back.
So is the intrusion of blockchain and crypto into gaming 'a lootbox too far'?… Is this all just the next moves to milk more and more cash out of gamers already bruised and battered through in-game purchases?
Playing for keeps
Not if such features are incorporated sensitively and carefully into games that are genuinely in the same league of graphical quality and playability as other much-loved gamer-centric games. If developers and publishers play their next cards very carefully we could be on the brink of something very new and very special in gaming.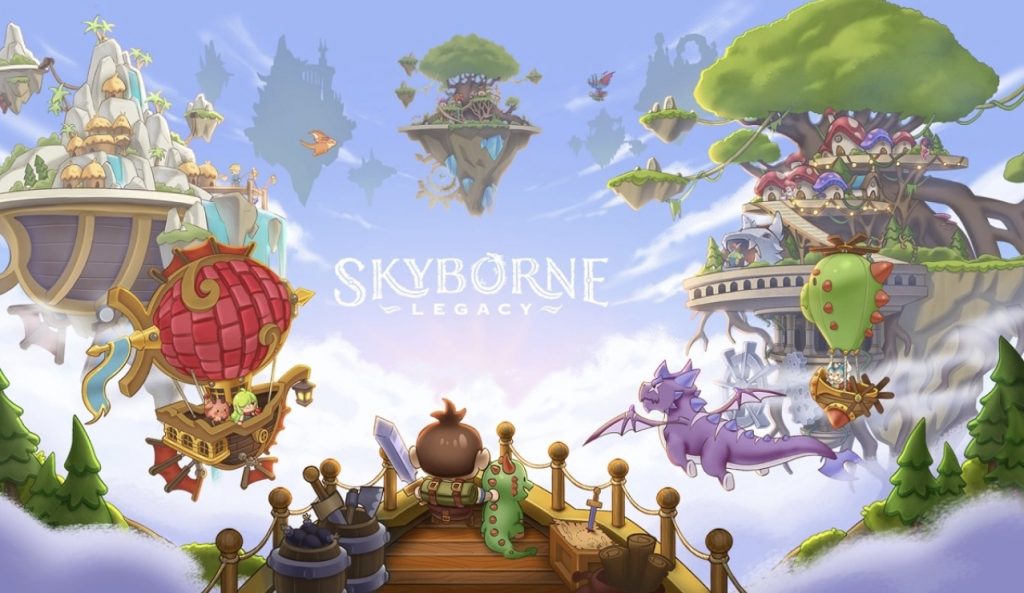 It's clear that there's great utility in genuinely owning an in game item, or from justifiably being able to profit from your gaming effort. Rather than simply paying for item within a game that its makers could switch off and wipe out at any point in the future, blockchain allows your property to live on, potentially accrue in value and – potentially – for you to profit from your investment both in terms of time and money. All beyond the reach of the game's 'money-grabbing' publisher.
Blockchain gaming is crying out for credible, top-quality 'Triple-A' titles to tip the balance and finally show what can be done with the tech. And while big names such as Electronic Arts, Ubisoft and Activision Blizzard are no doubt watching the space carefully, the real breakthrough will come through investments such as those made into Revolving Games, and big names such as Animoca Brands seeking to deepen and widen their gaming offerings with ambitious titles such as their upcoming Phantom Galaxies.
It finally looks like big name, top quality games on the blockchain are on the way. And they can't happen soon enough.