The world of NFTs can be notoriously volatile. Drops and launches seem to be fired into their communities at random with no guide as to what's going to peak in value or what's going to fade into nothing.
But the worth and value of an NFT is what you make it. Attach something with genuine meaning and worth to an NFT and it becomes your key to better enjoying the things that you already love.
By now we're no strangers to sports clubs and Esports teams getting on board the NFT bandwagon but – as ever – there's a right way to do business and please your fans and a wrong way to do it too.
Tim Mangnall is the CEO of Captial Block, the only sports-dedicated NFT consultancy, working with major sport sports organisations and clubs such as Galatasaray in Turkey and AS Monaco in Monaco, advising them on how best to launch NFTs for their fan bases and markets.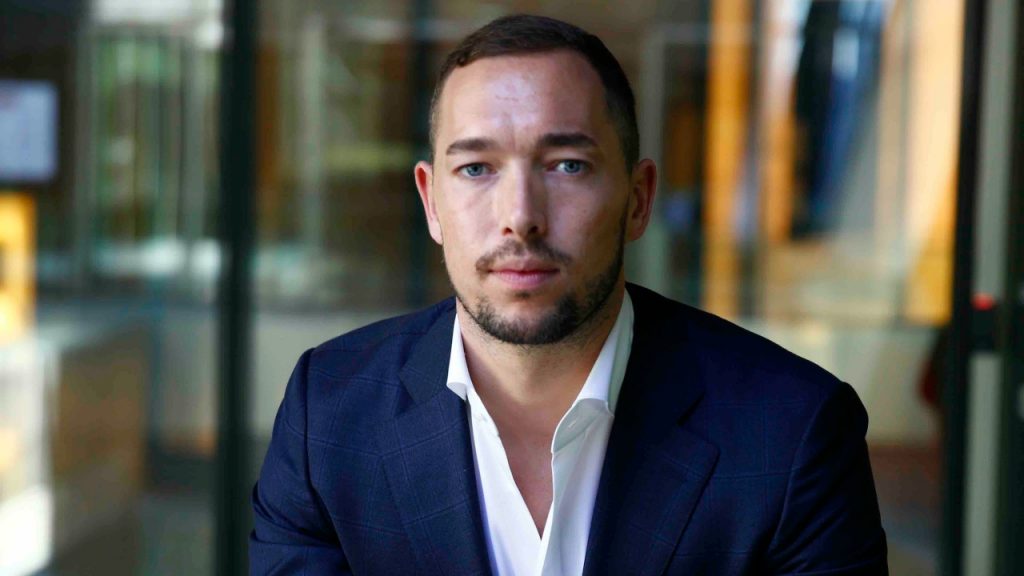 Capital Block brings together the worlds of sports, Esports and NFTs in a way that unlocks utility and value for both clubs and teams and fans and followers alike. All it takes is a little rethinking and some changing of perceptions around the misty, crazy world of NFTs…
We caught up with Tim at his base in Dubai to find out what's new and what's around the corner.
How's the world of NFTs right now? It seems there's still much confusion out there.
Yeah, I was at a conference last week – iSportsConnect at the Emirates Stadium in London – and my opening line was that NFTs need a really good PR agency. If you look at gaming or sports or a celebrity and they announce an NFT immediately you get the comments… "Oh no, not you…" "This is a scam…"
To give this some perspective you've got things like the Paris Saint Germain NFT drop two weeks ago. They did it in partnership with Crypto.com who have 50 million users worldwide and PSG have hundreds of millions of fans around the world. They sold more shirts than Man United last year. But – out of 10,000 NFTs – they sold 672. Out of 10,000…
So what did they do wrong?
It wasn't so much what they did wrong, it was more the lack of education and the lack of communication to their fans. NFTs are all about utility so this is all about your fanbase knowing that if they buy this then they're going to get these rewards. But that just doesn't get communicated.
Instead you've got to login and create an account on Crypto.com. Then you need to create an NFT account. So that's already two barriers that you've put in place. And their NFTs are designed by a really cool Japanese artist… But they stopped the sale a week before they go on tour to Japan… And there were some really cool rewards and benefits, but they were at the bottom of the terms and conditions! After three full A4 pagers. No-one understands it. The fans just do not know.
So what's the right way to do it?
How about you login with your normal email and your password and you see a Netflix-type page? You can see what's upcoming, you can see the latest NFTs and if you see something that you want you can just buy it. It's creating an ecosystem. It's like each of these clubs have their own mini Facebook, their own digital community. And you're selling a digital product.
It's just changing that mindset of the fanbase because there's a negative connotation around the term NFT. People just read about "A monkey made me a millionaire" rather than PSG just launched a really solid digital product launch and it sold 10,000 units to reward its fans.
It's almost as if they were too excited by selling NFTs that they forgot to explain why you should buy them
We represent AS Monaco. We represent Galatasaray. We represent Legia Warszawa… But we worked with a Turkish club and they refused to even Tweet about the product! Everyone thinks they're going to become millionaires overnight because it's an NFT, but that just isn't the case. 
A sports NFT or a gaming NFT is very different from a PFP – a profile picture – which is the monkey or an ape which went from $100 to $1m. A sports NFT is wildly different.
It's interesting how art has become everyone's foremost notion of 'what is an NFT'.
Yes, an NFT could be anything. Right now we can fly around the world on a QR code. And everytime we buy a flight we get a new QR code. But imagine if you buy one QR code and you log in to the airline and your QR code is always there. And when you buy a new flight – bang – that's on your QR code. It tracks your miles, it rewards you, it's very easy.
An NFT doesn't have to be about 'selling'. Especially in gaming, especially in sport. It shouldn't be about "I'm buying this because then I can sell it on and I'm going to make some money". If you go onto Man United and you buy a hat and then put that on eBay nobody is going to bid on it… People literally assume that because I've bought an NFT tomorrow it's going to be worth £100,000… That's the mindset.
That's what we help our clubs through. That whole activation from A to Z and help them understand whats good, what's bad and help dispel some myths.

So do all the clubs say "I want to sell 10,000 virtual nothings for real money."
A year ago, yeah. But that's changing. A year ago we worked with a club and we made them $500,000 in 59 seconds. We worked with a club recently and they made $100,000 in a week. And they did nothing. But there was good utility behind what we did.
You can do something like that once but fans will realise that they've been taken advantage of. Treat your fans like your fans, not your customers. We've just built out a club's entire strategy for the next season and they'll make €1.7million over the season. And that's against only 11,000 NFTs. It will be a new revenue stream but if you dive in with revenue as your number one focus then you'll get short term gain, but long term failure.
So what's the optimum volume to put out there in a drop? Half a million sounds 'cheap', so is 100 more 'exclusive'?
It depends what it is. If you want to have an open edition and use an NFT as a reward for your entire fanbase for £5 or for free you can do that. It could give you access to newsletters or behind the scenes photos of games, or a tutorial from the captain of the Esports team. It very much depends on what you're giving away.
As an example, with one club we're working with you have to buy an NFT to get access to digital tickets at a reduced price. That's in order to engage with their digital centric audience. This audience is playing Fortnite, they're familiar with skins, they've grown up with and are understanding crypto. This is an audience that is just coming through to being purchasers. It's not about shifting people into doing 'this', it's about nurturing an audience that's about to get bigger and bigger and bigger.
It's no surprise that sports and Esports have engaged digital audiences, but what about selling NFTs to everyone else?
Sure, NFTs aren't for everyone. But if I was to say to my Mum, go to this website and buy this and that will be your ticket to the opera, and when you come home it will give you highlights of the show and have access to the songs then she would say "That's really really cool" and she can go on to use that as a memory of the event.
So an NFT could be a season ticket?
It could be just a ticket. You buy one NFT, it gets you into the game and you come back and you see the score, man of the match and the team sheet. You have a QR code on your phone and you just forget about it. Or, just as you might have kept old paper tickets in a cardboard box, now you can keep them on your phone. You can see who did what, see some highlights. It becomes something to collect.
It could be as simple as a ticket or a membership rewards card and the more or less you're involved the more you're rewarded for your time.
I think people are becoming more aware that the time and money they spend is becoming more and more valuable and they want something back for it.
What do you think needs to change? What needs to happen so I can go onto Arsenal's website and buy an NFT with a debit card?
Where we have a long way to go is the signing up process to different platforms. If you think about all the apps you have on your phone. Every time you do something you've got to download another app… Make another password… But Metamask is a wallet where you can hold all your crypto and your NFTs. When someone like that is able to embed into everything and you can buy with your credit card onto Metamask, for me, that's when there's going to be a real game change.
And that's just if you want to start trading and moving things around. But if you're Arsenal or Man United you can just have it on your website right now. You log in with your email and your password and it can sit on there, in a wallet. That's going to be a real turning point but education is going to be the catalyst for this.
The defining moment for me is when people are buying NFTs without even realising it. And they're not calling them NFTs, they're just a digital product.
Everything that NFTs can do we already have in our normal life and it works perfectly well. This is just something for a new, emerging digital audience that wants to engage in a different way.
What kind of things have you created recently that show the kinds of things you can do?
We recently did the Championship Collection for Trabzonspor in Turkey. They won the championship for the first time in 36 years and we did a digital version of the trophy. And when you bought that it revealed an image of a signed shirt, and you would get a real signed shirt in real life as well. That was really cool. We did a limited supply, just 671 which we sold out. We kept it small. We didn't do it at a crazy price but you got a signed shirt and some really cool digital memorabilia.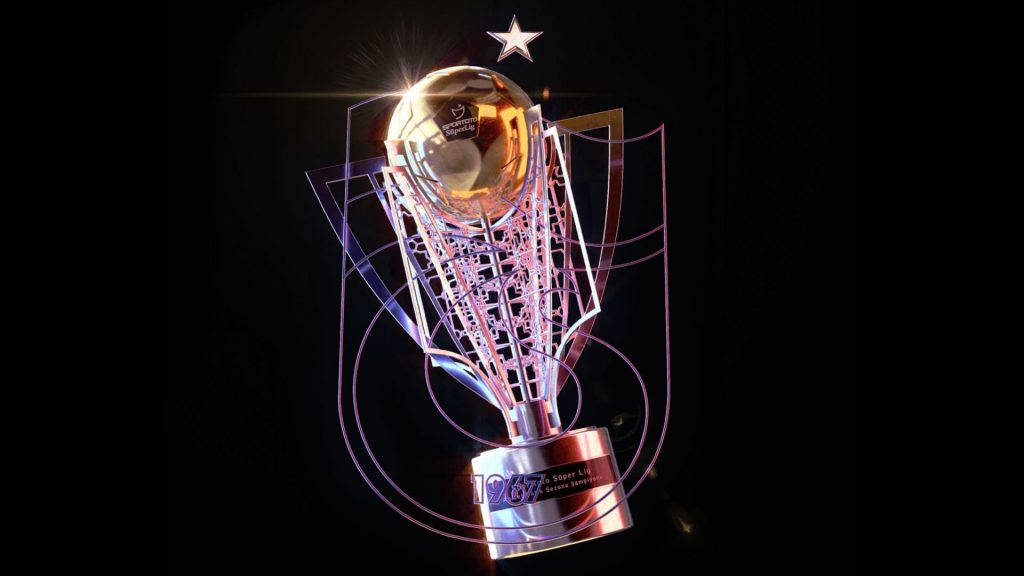 We're working with a French club to create 'The House Of…' where you're going to be able to get access to different tickets, behind the scenes content, it's an immersive world and we're very excited about what we're about to launch there.
How does the world of Esports differ from the world of sports?
When you look at gaming and things like Fortnite. Fortnite players have been buying skins since the game started. I've got friends who have kids and all they're asking for is the credit card so that they can buy more stuff online! "I need to get my character to have this or that." That's all an NFT is.
Gamers are very passionate about their games so when someone comes in and tries to launch an NFT for something they've already been buying it's met with a very negative reaction. Esports is like the traditional sports model, but Esports fans are gamers, so Esports teams have this real power to change the perception within gamers. There's a real opportunity to embrace a new audience and change that perception.
How do you see things developing? What will it be like in the five years time?
In five years time I think NFTs are going to touch every aspect of our lives – if you want them to. I think NFTs are going to be everywhere in our lives. If you buy a product you're going to be given an NFT and that's ownership for you. In the same way that you might hold a card when you go to Boots. But if you decide that you don't like Boots any more you'll have the opportunity to sell this on. Boots retain a loyal customer – because these are rewards that sold on to someone else – but you get rewarded for the time that you've spent there.
NFTs will touch every aspect and you won't realise. That's when it becomes mainstream and it's everywhere.
Find out more at capitalblock.io