The top VR hardware manufacturer in China, Pico Interactive, has recently launched its first consumer hardware release in Europe, the Pico Neo3 Link.
With specs that match the established market leader – Meta Quest 2 – in every area, from processor to resolution and refresh rate to field of view, it's a slick unit that feels great on the head and in the hand. Comfort is excellent for extended play sessions, being well-balanced with the rear-mounted battery offsetting the LCD display to the front – plus a good quality facial interface too. Pico's heat management is excellent, with reduced lens fogging as a result.
There are three manual positions for adjusting the interpupillary distance that should suit most players. Thanks to its 3,664 x 1,920 'fast' LCD screen with 773 pixels per inch, the graphics are crisp and bright, with little of the notorious screendoor effect that plagued the first generation of consumer VR hardware. The audio from the integrated speakers isn't as impressive, sounding thin and weak. At least it has a headphone-out socket.

Standalone and PC VR
We've tried the Neo3 with a huge range of titles in both PC and standalone modes and came away impressed.
Pico has its own storefront for use with the headset alone, with hundreds of titles and more being added regularly. There's an excellent offering of essential and diverse games here, including the likes of Superhot VR, Walkabout Mini Golf, A Fisherman's Tale and Smash Drums. Controller tracking has proven accurate and reliable throughout.
Also bundled in the box is a link cable for PC VR that even has a DC-in socket for an external mains power supply (not included). Not only does our entire Steam VR library work perfectly with the Neo3 Link, but it looks better than on comparable rivals thanks to Pico's use of a DisplayPort cable rather than USB. Graphics have greater clarity, while improved framerates make more demanding titles like Assetto Corsa Competizione or Microsoft Flight Simulator far more enjoyable.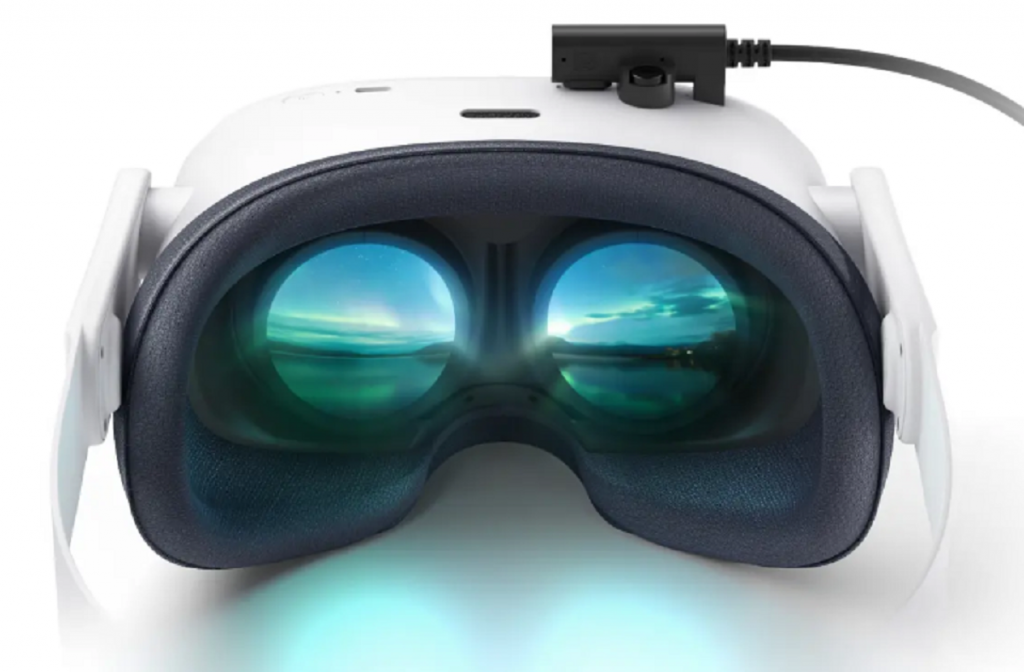 The competition
Let's not be coy – the Neo3 Link has the Quest 2 in its crosshairs. Pico has ticked off every single point of comparison, from product specifications to the price at £399.99. And if you look a little more closely, they've even included some quality of life improvements like the bundled link cable (an optional extra for Quest 2), a more comfortable retention strap and facial interface that equate to a value of £165 or thereabouts.
Like the company or not, at least Meta is a known entity. Pico, not so much. Whether that's a positive depends on your opinion of the Menlo Park social media giant. The Quest 2 is also available from a wide range of retail outlets, while the Neo3 Link is restricted to an exclusive partner per territory. And that factor alone may be enough to deter more cautious consumers.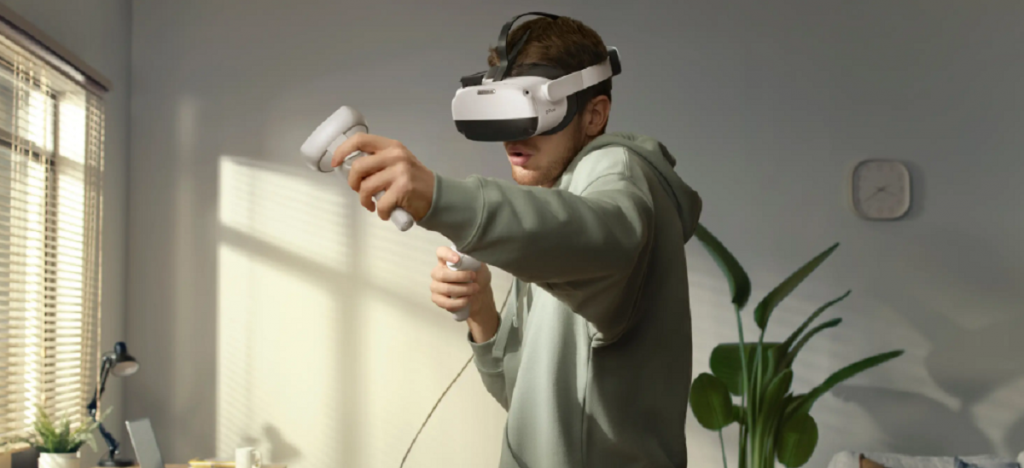 Conclusion
Just six years ago, consumers looking for this quality of VR experience had no choice but to spend in the region of £1,500, including a VR Ready PC. That we can now enjoy full 6-Degrees-of-Freedom VR in one self-contained unit (no PC or external tracking units required) – and with improved graphics to boot – for under £400 shows how fast the technology has developed.
Oculus/Meta may have led the way while competitors struggle to match the Quest 2, but Pico has just moved the game on. Not by much admittedly, but with better comfort and ease of use, as well as improved graphics on PC VR, the Neo3 Link is now our daily driver.
For the full review – including a direct specs comparison with the Meta Quest 2 – please see TheVirtualReport.biz.