Thanks to a partnership between Ecosia, the search engine that plants trees in areas affected by deforestation and in biodiversity hotspots (with 148 million planted across 30 countries so far), and Niantic, the AR game giant, you can do your bit for Earth Day (today, 22nd April 2022).
Ecosia have promised to plant a tree for every 5km a player walks when playing any of Niantic's hits Pokémon Go, Pikmin Bloom or Ingress during one of Niantic's upcoming community days.
The next community day is Saturday the 23rd – the day AFTER Earth Day technically… – so the move is inspired by Earth Day, rather than taking place upon it. Nonetheless, on the 23rd, and on EVERY community day through to the end of July, any player who moves 5km or more while playing one of Niantic's hits will have a tree planted for them by Ecosia.
No digging, or heavy lifting required. Just have fun with one of the world's favourite AR games and let Niantic and Ecosia do the rest, regardless of which title you're playing: global giant Pokémon Go, Pikmin Bloom or Ingress.
And with total of 100,000 new trees promised per month – that's a maximum promise of 400,000 new trees providing you get on your feet – your efforts in game are sure to make a difference.
The trees will be planted in reforestation and biodiversity hotspots to combat the worst effects of the climate crisis.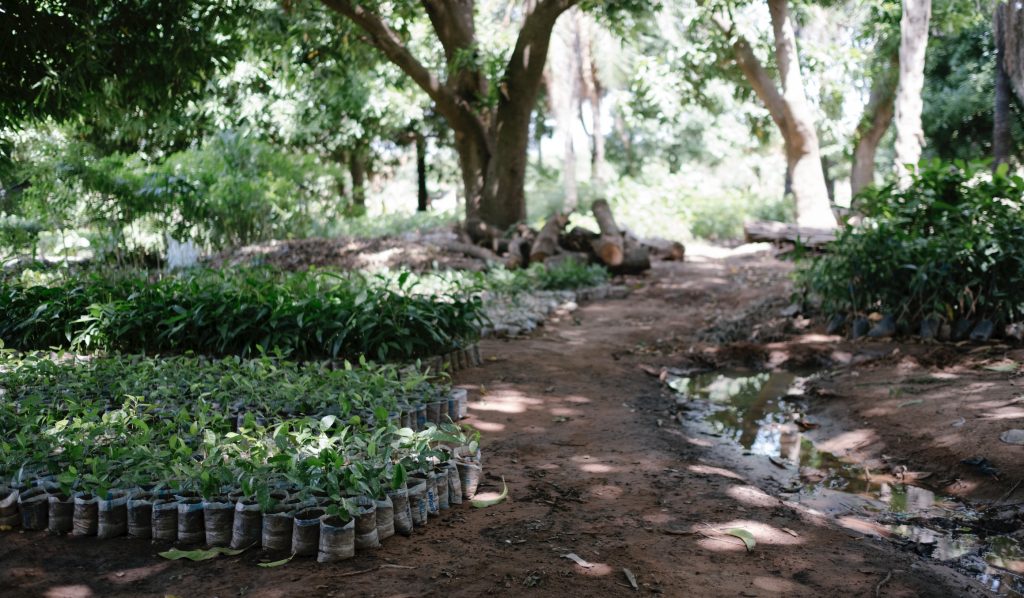 Get going this Saturday
April 23rd is the next Niantic monthly community day, bringing players together to an event location to play AR games in person. With 65 locations available globally this April, thousands of people are expected to come together in cities such as Berlin, Dubai, London, Sao Paulo and Sydney to catch rare Pokémon, plant mushrooms and flowers and hack portals.
Ecosia has planted over 145 million trees to fight the climate crisis across the world. From protecting lemur habitats in Madagascar to resorting desertified land in Burkina Faso and making forests more resilient to fires in Australia, Ecosia currently supports 60 projects in over 30 countries and works with carefully vetted NGOs and tree-planting organisations such as the Jane Goodall Institute Austria. The company is committed to using reforestation and nature-based solutions to solve our climate emergency.
Ruby Au, Tree Planting Projects Network and Impact Officer at Ecosia, said: "We're delighted to provide a simple way for Niantic's millions of players to be climate active as they come together for Community Days over the next few months. Partnering with world-leading companies like Niantic enables us to continue to fund reforestation and biodiversity projects around the world to support communities and invest in our planet for the future."
Yennie Solheim, Director of Social Impact at Niantic, said: "We're very excited to further our sustainability work by engaging directly with players in the real world. Thanks to Ecosia, we're unlocking real impact by tying outdoor exploration to planting trees."
Visit https://info.ecosia.org/  to learn more.