What, In The Name Of All That Is Digitally Holy, Is An NFT?
The metaverse is a lot of things based on the mythology and technology of the Internet or Web 3.0. It might be the biological child of videogames; it might not be. It could be a totally connecting space across timezones and phygital states, but it might just be a one-night stand between me and that hot Redguard from Elder Scrolls Online.
One thing I am sure of in the metaverse is NFTs. Pay attention at the back! Don't you know that NFTs are the hottest property in everything from fashion to food? Non-fungible tokens (that's their Sunday name) are a unique thing – let's call it a turnip or something – you can trade.
The fungible part is easy because if I use a turnip to buy a better turnip, I have the same as what everyone else in the fungible world has. But if it's non-fungible it becomes something unlike any other. If you've ever seen me twerk after a few Jagerbombs and you need mind bleach to erase it from your databanks, it's likely that you have a non-fungible memory of me (which is worth something, probably).
The reason why NFTs are the bomb in videogames and the world of pop-culture and futurism, is largely because after a lifetime of Pokémon, Magic the Gathering and Panini FIFA World Cup Mexico 1986 trading cards, I know that Gary Lineker is way more valuable than Glenn Hoddle. So, if Glenn Hoddle is Bitcoin trading, Gary Lineker is Beeple's fancy art piece.
Why Are NFTs So Important To The Metaverse?
As we try to figure out this interesting online world, it's so vitally important that we establish guidelines and navigation systems for users new and experienced.
In my previous article I talked about that from the user perspective, and I mean the same thing with NFTs, really. The glue that I wish would hold NFTs together is regulatory practices. This means that the memory of me twerking on someone's leg at Revolution in Cambridge in 2012 is as valuable as the price anyone is prepared to pay for it: like art, for example, and I'll talk about that total nightmare a little later on.
What you need to know right now, however, is that the NFT landscape is muddled and a bit unclear, and it needs some cat herding for it to make sense to, say, my mum.
"Space Cat, a gif of a cat in a rocket, was an NFT which sold handsomely! But its carbon footprint was the equivalent to an EU resident's electricity usage for two months"
Turnips In The Field
I twerked because I was drunk. That's got little value in the minds of anyone other than me, telling the story. But if told you I'd twerked because I was drunk and because 'Cake' by Rihanna was playing (come on, it was 2012), yet this information has just come to light because of the guy I was twerking on, in 2021, reminded me what I'd done back then: I have created the metadata of that memory and backed it up with some evidence.
A lack of evidence is one of the biggest problems that NFTs have in 2021: anything is up for grabs; it's raw, like a turnip in a field. It's not been washed, trimmed, chopped, sauteed and liquidised, and it's not in my belly. If it went in my GI tract raw it would be indigestible and frankly disgusting. Do you get me? I'm telling you that NFTs need information inside of them or some form of use case for it to exist beyond this weird era we're living in.
NFTs really are anything and because they are anything, the belief is that they are literally as valuable as the price you put on them. That's only half true, though. NFTs carry costs involved in minting and mining and that's where most people question the feasibility of NFTs. A friend recently minted an NFT as a drop and it dropped like a rotten turnip. It cost more money to mint the damn NFT than it cost to make it. And the cost is not just in dollars, pounds, or yen – it's also the cost to the earth which totes matters.
It's Well Weapon
Space Cat, a gif of a cat in a rocket, was an NFT which sold handsomely! But its carbon footprint was the equivalent to an EU resident's electricity usage for two months, so says The Verge about an article in cryptoart. Wtf. That's not cool.
The dichotomy of wanting to break the chains of a centralised existence against climate change is an arseache. I'm gonna live forever, you've got no business in killing me off early because of your precious memes. Instead, I'm gonna keep kicking you directly in the crown jewels until you get it right. Sustainable NFTs are a bit of a joke, but if you add sustainable to any word lately, you make a pretty buzzy portmanteau – that's just the kind of Nathan Barley meets Darwin Award we need, said no-one ever.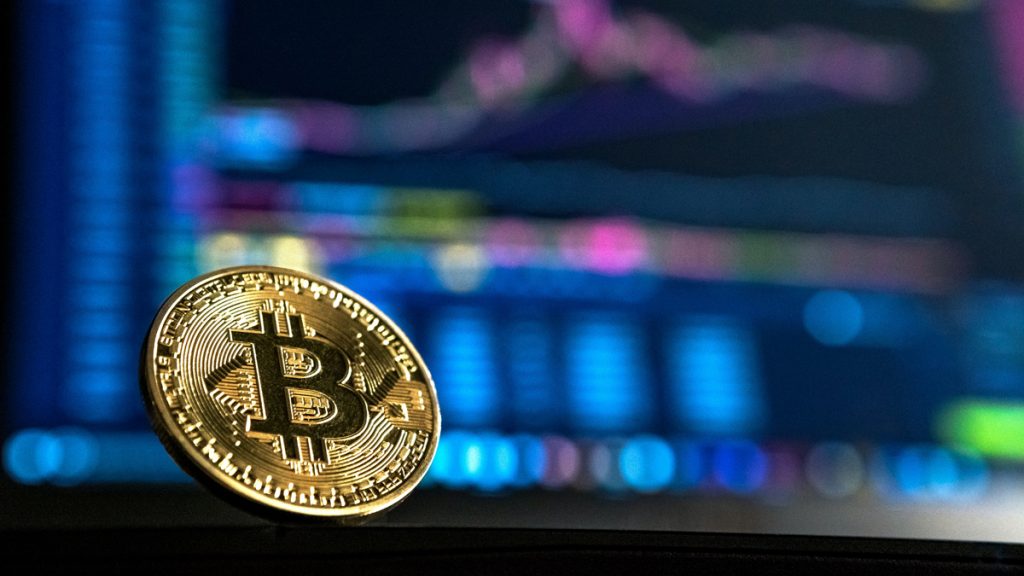 What does this climate cost really mean? Bitcoin and Ethereum are a continual headache for people who are serious about the future of value, objects (digital, phygital and physical), and it's not helped by these two serial offenders. To the point that Elon Musk announced that Tesla would no longer accept Bitcoin for transactions, hotly followed by Greenpeace who had accepted the currencies for at least five years prior to its announcement. So what do we do? Well, it looks like you're all doing it anyway. Let's get it in perspective.
The How To The DAO
I've had about ten calls, emails and DMs this week telling me about DAOs. Mate, I come from the games industry. You might call them Decentralized Autonomous Organizations but we call these 'communities' and everyone from CCP to Jagex have been managing really well thank you very much indeed.
But, frankly, the DAO situation is an important one. You can't really drop your NFT sneaks unless you have a thirsty community ready to a) lap up the first drop and b) re-sell the NFT among themselves and their, um, community. And not everyone even cares about sneaks enough to get behind the DAO, so it's a kind of community that is motivated by a theme or movement, and powered by a shared bank account. Again, all you gamers in the room that sigh over gold farmers, I feel you.
Every DAO, however, is different. It has its own modus operandi and type, structure, rules, and governance, depending on the group and its goals. Like a private LAN server, a subReddit or a company limited by trust (like a union).
The why is all about these lovely NFTs, so let's imagine for a second that the DAO are Lovejoy at an art auction. Everyone clubs together to buy a bunch of something on a theme, and hey presto, they are now collectors. From Mark Cuban to HerStory, you're gonna stumble over a hive mind of interested collectors who have the motivation and money to collect for their own DAO interests.
Your Own Private Guernica
The issue with NFTs and DAOs is that because they are decentralised there is no-one to control the flow of scammers, grifters and general arseholes who seek to make a quick buck out of the zeitgeist.
I had a massive problem with this when someone douche was sliding into my DMs hard to get me to back their silly NFT. I get this a lot, okay? I'm pretty au fait with telling you to GTFO.
And it got me thinking, why are people buying worthless JPGs? Well, for the same reason people buy priceless Picassos. The difference is that the Picassos are actually verified and authenticated against provenance: did Picasso really sketch on this napkin? (Yes, he did that a lot when he was a struggling artist, he actually sketched on restaurant napkins in return for free food.) Is it part of his Cubist works? (Yes, we got the governance of this being part of Guernica through the National Portrait Gallery (or something).) And is it really priceless? (Yes, there are art historians and gallery/museum catalogues to verify that this is indeed pencil on cotton.)
BUT WE DON'T HAVE THIS IN NFT-LAND. So how do we get it?
In my more recent jobs, I was helping to build the metaverse of objects. It reminded me how in games we are pretty clear about the processes and pipelines we use in making everything from a bucket in Skyrim to a 'Chanel'-style boucle jacket in Avakin Life. The pipeline, workflow and process affect the performance of the object in-game and it doesn't change unless the entire game dev community (or is it now a DAO?) wants it to.
For example, in animation 25 years ago we would rotoscope, but today we might use faster tools. Therefore, dimension detail was vital because it's an easy win: as artists and creators you know what your object looks like, feels like, what it weighs and how it moves. The same goes for polygonal information. That was my first rule of making my NFT whitepaper.
Then I wanted to explore the export format. JPG and GIF are all well and good, but what about if you make a digital dress or a digital visualisation of Picasso as an NFT you want to use? It needs to be in a format that is tangible for utility. So FBX or OBJ are easy to convert into anything, making them perfect for decentralisation, too.
"I'm a proud NFT owner and if you've ever had a Zoom call with me you will see it in all its glory. That NFT is my NFT but it's important that I am not overwhelmed by where the digital object goes eventually"
Next up is IP and this is a big fat minefield. Who owns an NFT? The individual or DAO who buys it, or the artist, designer or whatever who made it? I really care about this. I've seen a lot of folks get basically ripped off from their artworks and even I've had my books pirated a million times. It isn't nice when you put your heart and soul into something, and someone steals it.
But if they pay for it… it's fair game, right?
Let's say, yeah, and then work back to the next dude in the sales chain. The NFT is resold. Now who owns that art/dress/building? *shrugs* So I set about making sure that all NFTs are standardised with this information. This is like the turnip analogy but the part where we now explore all the ways you can eat a turnip. From the metadata we can analyse everything from all that cool geometric stuff I talked about earlier, to the polygon count, to the service level agreement or end-user licensing agreement, to that holy of holies in the world of blockchain and crypto: the smart contract.
What's a smart contract? They're an electronic handshake. A fistbump or something more punk rock to seal the deal. The blockchain is effectively your John Hancock at the bottom of the page.
But for NFTs, I'm gonna posit a theory that a smart contract is not enough, not when you consider how easy it is for everyone to forget that they have to do this bit to make it legit. Digital Rights Management, which is everything I listed above, is the hardest thing to get right in an NFT. It was when we had MP3s and cassettes, so, let's not feel too weird about this. It's something we must do because home taping is killing music, or so I've been told.
The last bit of this NFT metastack must be value. In my paper, I wrote about how important it is to do a couple of things:
1) Arbitrage – this is when you exploit price differences. Let's say I am buying my turnips duty-free at the airport and I'm selling them cheaper than you can buy them in Tesco (other supermarket chains are available): I'm still making bank. In short, everything is a commodity and that commodity, especially as a digital asset, must be fair. I set about creating an algorithm that best slips into a metastack to protect the value across markets and economies. I learned to do this when I worked in games because hay bales in Hay Day are the same value whether I'm in Swaziland or Switzerland.
2) Futureproofing. Turnips aside, there is nothing more annoying than driving a brand new G6 onto the taxiway to realise that it's lost 30% of its value by the time I take off. Learjets are expensive and if I sell my gold plated Learjet to someone in five years' time, I want to know if it has some forward or onward value. And if I put that in my metastack, it's got even more value to me at the time of sale. With funky algorithms, I have the capability to set prices for the assets not just for today but for the next five or ten years, regardless of the buyer and reflective of the market only, not by what someone thinks it's worth.
All the other bits and bobs in the metastack can be anything from SEO to descriptors or tags. Simple, eh?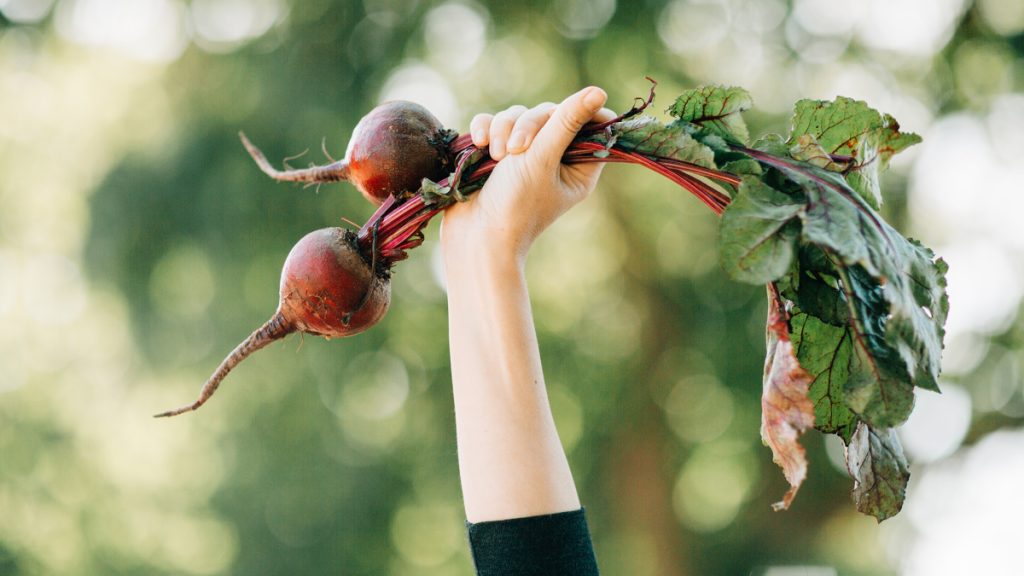 What Kelly Did Next…
I'm a proud NFT owner and if you've ever had a Zoom call with me you will see it in all its glory. That NFT is my NFT but it's important that I am not overwhelmed by where the digital object goes eventually. Provided that the information set out in the metastack is embedded in the digital object itself – by virtue of or at the time of creation – the smart contract, in this case, should not be altered (so there are opportunities to extend or replace parts), the smart contract should not be distorted (so there is no room for interpretation), and that information can be protected, not necessarily by using blockchain but that there is a clear checks and balances approach to the consumer.
Therefore, NFTs could even live outside of blockchain comfortably alongside a Picasso.
I set about making this a standard, and I was tenacious about my turnips. The IEEE in their words is "the world's largest technical professional organization dedicated to advancing technology for the benefit of humanity."
For the benefit of humanity.
Like, keeping my twerking secrets out of the open NFT market and storing them firmly in my memories of a brilliant time in Cambridge. Or ploughing a turnip field to realise that I can make soup and Chaurus Pie.
So I did. It's not easy, but it requires that language is used carefully; it has to be open to exploration, and not prescriptive.
How will that look as a standard? How everything looks as one. It's a guide, a design, an example; and it's an opportunity to ensure that though we are surrounded by turnips, it's the legit turnips we really want because we know that if they come from a well fertilised and maintained field, they're gonna taste amazing.