Fashion is ubiquitous, but it's also incredibly subjective. In our day-to-day we are bombarded with brands, collections, looks, and it's an important part of who we are as human beings. The same has to be said for games and the metaverse: how we wear clothes and how we select fashion in the metaverse.
Let's start with games and how fashion looks in videogames. After all, this forms the basis for what the metaverse is. Therefore, digital platforms have to provide aesthetics that have to span everything from beauty/makeup in avatar customisation to the colour of the wallpaper in your virtual apartment.
I'm pretty fascinated by fashion – one of the reasons that I got into videogames to begin with was because I was told that I would never succeed as a fashion designer. So sad. My lavish Valentino gowns and cinched Chanel waists were possibly too passé for Central Saint Martins or Condé Nast College in the '80s. (For reference, today I'm probably more of a Yohji Yamamoto-meets-Vivienne Westwood kind of girl.)
Yet in games I've never really been able to find that look that best suits the real me and my digital self. One key explanation is totally affected by tradition. In games pre-2010, our teams tended to be male-dominated and – especially in my experience of making videogames – it was a very jeans and t-shirt, leggings and t-shirt, combat pants-and-pastie approach to how female avatars and player characters dressed (Overwatch, I'm looking at you)! This whole dressing like the A-Team on a weekend has never been anything other than a lack of knowledge, reference and imagination on the part of my masculine art teams.
"I pitched to a fashion house recently and the feedback went like this: 'I don't know anything about 3D and games but my son loves Candy Crush'"
But since 2011, I have been fortunate to work with all-female teams and art leads who are desperately passionate about fashion and how characters in games should look. I've always been worried that it's been impossible for women to find a place in videogames because they can't find themselves in the avatars and characters that they create; so, naturally, the clothes are going to reflect that. Though that is changing now, it's not necessarily being helped by the fashion industry.
More's the pity.
When Avakin Life launched in 2013, it was a natural extension of what we had already been able to do in PlayStation Home: buy clothes, shoes and accessories – do some dressing up! However, though the choices were fairly limited on PS Home, particularly, Avakin Life – back then at least, definitely not now – was smarter but not necessarily sartorially aware outside of metalheads and goths. Bearing in mind that this was pre-pre-pre-Covid in an era of choice and experimentation, so it feels slightly ironic that there is more choice of experimentation now. But certainly what Avakin Life did for me was to make me, a woman (of a certain age), with a non-Kate Moss body size and fit, actually wear a Tom Ford suit or a Chanel jacket and literally rock it.
This got me thinking that fashion was somehow a no-brainer for a growing genre of social platform experiences and games where we are looking for the best version of ourselves in everything that we do. I suddenly became much more aware of how I looked in games possibly than ever before.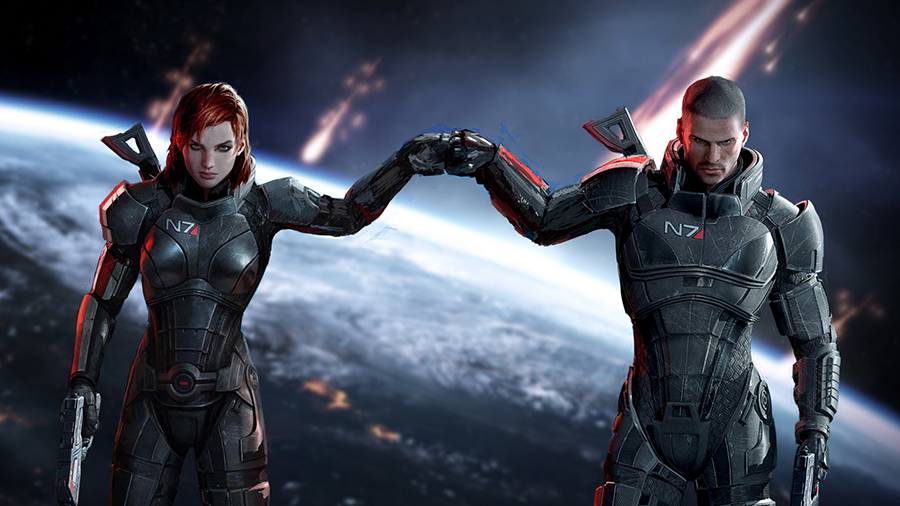 And this revelation was not lost on Avakin Life either. And not just it. Many games started to approach their development with more of a focus on the vestiary values of their players, so in titles such as Mass Effect we see characters like Commander Shepard (FemShep) wearing the most incredible footwear as customised by players and cosplayers. Practical (!) and Jeremy Scott levels of playful but nevertheless haute monde. Commander Shepard looked as though she'd just stepped out of Paris Fashion Week 2011… but that's so last season, isn't it? Not really, when you consider that fashion in the digital space is evergreen.
The extension of fashion values to mobile games have transitioned on fleek, where traditionally we understand the importance of avatar customisation, of creation; where you are able to select clothing and everything. We haven't seen this as vividly as the relationships that Subway Surfers, for example, started to have with skatewear designers and manufacturers who literally made brand partnerships prêt-à-porter. This was the beginning of a new era between fashion and games which we're still trying to figure out in 2021. I'll come to that later.
Meanwhile, in fashion, it's fairly important to set the scene: 80-90% of fashion houses worldwide do not have digital maturity. That is to say that there is not currently a member of staff on the premises with 3D/computer-aided graphics/art experience. This means that trying to establish partnerships in an analogue world is going to be tough for digital pioneers. I actually pitched to a fashion house recently and the feedback went like this: "I don't know anything about 3D and games but my son loves Candy Crush." For anybody who works in leading edge tech this is pretty much a hadouken to the soul (other finishers are available).
Doesn't it seem familiar that these clueless, culturally unaware CEOs are leading style decisions? Are they really any different to the game art teams of pre-2010?
The problem with the fashion industry is that it's an incredibly old and trusted network of experts, visionaries, and Luddites. It prides itself on the imagination and creativity of its house lead or chief designer; who is usually someone who has studied from the ground up using passion and enthusiasm as graphite on paper. Because of that it finds itself continually hamstrung by the changing world around it. Within the fashion houses of the world there are interns and juniors who are digitally literate, but in my personal experience even those folks have a limited understanding of games outside of Candy Crush or Boom Beach. That's not a crime but it means they need us, game developers and futurists, to drive that education through information, advice, and guidance towards their enlightenment because they are the future of the fashion industry.
Magazines, thankfully, have at least put games and digital transformation high on their headlines. Vogue, Elle and The Interline have been fairly tireless in promoting anything digital over the course of the past two or three years, at least, and through this we have been able to see the good (and, OMG) the bad of digital fashion and its relationship to games in the metaverse.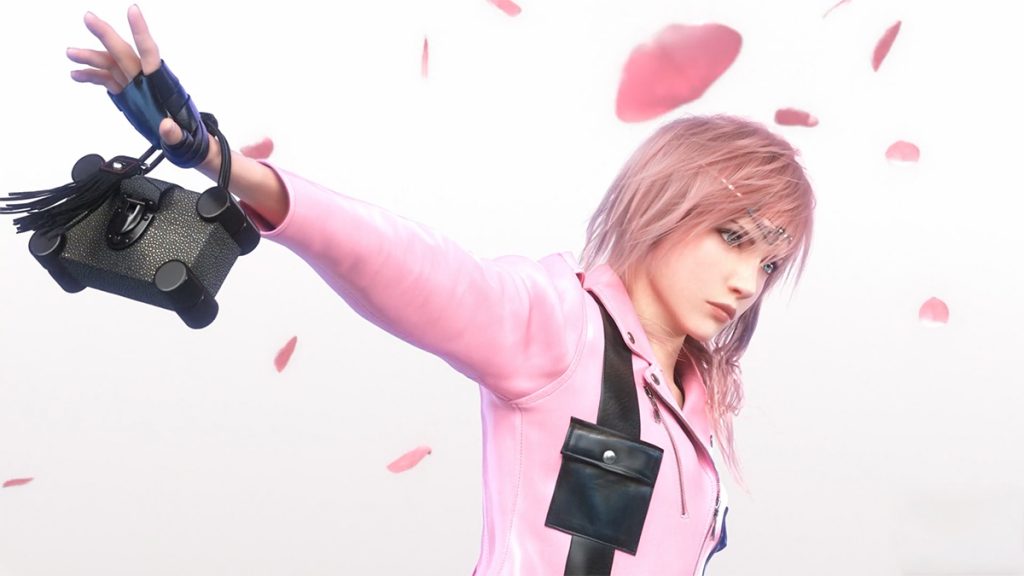 2009, in my opinion, was one of the strongest years for the fashion industry. Yes, 2009. For the uninitiated, this was the year that Final Fantasy XIII was released. We waited a long ass time for it but when we saw the world, the gameplay and the characters there was only one protagonist that we really fell in love with: Lightning. And we weren't alone. Nicolas Ghesquière of Louis Vuitton was quite evidently also, like the rest of us, engrossed in the world of Gran Pulse; because by 2016 he had successfully pulled together possibly one of the greatest fashion campaigns I have ever witnessed in my entire fashionista life. Lightning and some of the other Final Fantasy XIII characters had already modelled for Prada in Japan but it was ridiculously encouraging to see Lightning presented as a fashion protagonist. Squeeee!
In 2021 I've never seen any lookbook, digital experience or (I don't really wanna call it this) fashion game in my entire fashion consumption experience come even close to that LV campaign. We are already starting to flog a dead horse of oblivion (not the game) towards a cacophonous digital wasteland. From games that aren't games to lookbooks that look terrible, experiences made out of animated 3D assets in PowerPoints (Gigi, I'm looking at you) to dresses you can never have because they are so useless, the fashion industry did not really pay a great deal of attention to Prada, Louis Vuitton or even Final Fantasy XIII.
"Being sartorial in the metaverse isn't just about your edgy PVC bikini in Cyberpunk 2077 – it's also about how that might look in your world"
Yet some beautiful stuff has already been digitised and with limited fanfare from the chattering FROW classes. Have you seen V&A's We Wear Culture project (#WeWearCulture)? How about the Smithsonian's The Wiz boots AR filter for Instagram? Why are museums doing a better job than the designers? I've witnessed some digital horror stories of ill-fitting jackets that look like crap during your Zoom call and a fashion game (sorry LV) which is a 1GB download… for your phone. WTF?
Where will it end?
It will get better, I promise you. But I think it's going to take a legion of game developers to transform fashion into a place where an item of clothing as a digital asset will be less than 140GB, and that's day one. And it's also going to take a miracle for the fashion industry to be taken seriously by games and those who are in the driving seat of the metaverse to find those sweet spots and touch points where we can look good in any universe, sustainably and responsibly.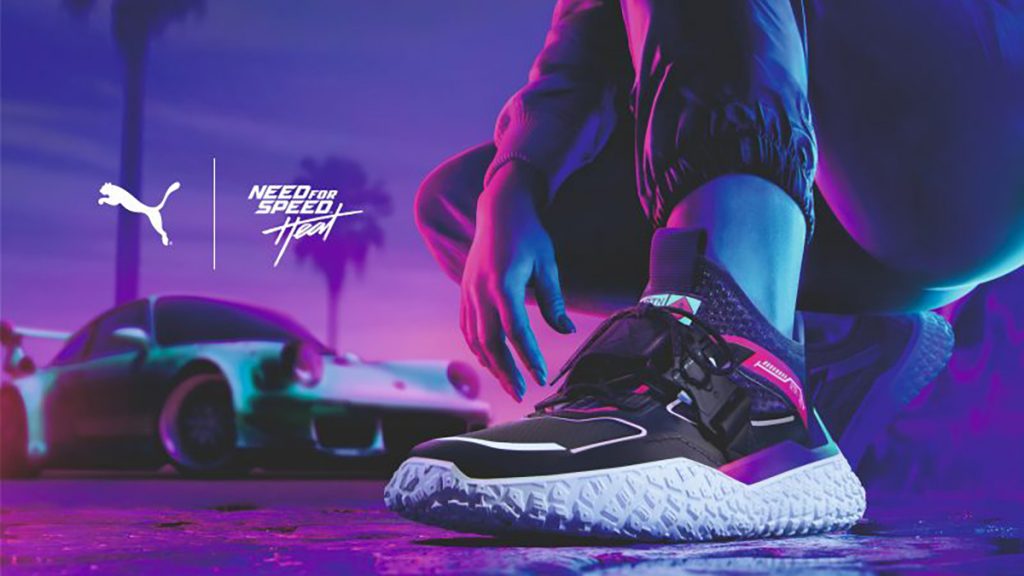 One of the reasons I love Brotherhood of Brand is because it is serious about fashion and consumables living in games as something real. Lucy Rissik has an enviable career in videogames already and has pivoted/branched out into working with brands to actually place them in games as phygital objects (that's an object that lives in persistent virtual and physical spaces).
Being sartorial in the metaverse isn't just about your edgy PVC bikini in Cyberpunk 2077, it's also about how that might look in your world. 360-degree and virtual showrooms are now native to the fashion industry and the metaverse with companies like Orb Media and Voor3D providing game-tech levels of accuracy to environments and garments. And Stylé, based in Paris, literally are game designers and artists working for Moncler and Céline.
But this isn't joined up; and neither is Fortnite, nor Animal Crossing. These "games" are approaching fashion from the perspective of being a billboard or a runway rather than a way of life. I'm personally excited about Andrew Ku's ADA but even with his pedigree at Realtime Worlds Asia, I can't help but wonder whether ADA might not fit the spirit of the moment even if it speaks to the spirit of the movement.
The more we see digital fashion collections (and there's so many of them to name here and not all of them are good) and digital Haute Couture, the less we find function in what fashion should be: a mirror into us, our culture, and the world we live in. Just like the metaverse. It should be the reflection of our aspirations through the expression of who we are as humans, digital or not.