FRVR, the online gaming platform specialising in browser-based games (and promising a gaming experience no further than three clicks away) has made a major move in spreading its message through the acquisition of Krunker.ik,8o, creators of Krunker the free-to-play first person shooter currently enjoyed by over 200 million unique players worldwide.
Part of the secret of Krunker's success is that it provides full modding support and thanks to being powered up in a browser, can be played anywhere, without having to install the game.
Players can shoot their way through 12 official maps to earn rewards. Or alternatively can play one of the 50,000 custom maps and games created by users. Krunker also features a thriving economy with thousands of skins and items to unlock, sell and trade.
Meanwhile FRVR's platform has already reached over 1.5 billion players to date, leading to it recently securing $76 million in funding, part of which will be spent on accelerating the reach and performance of Krunker.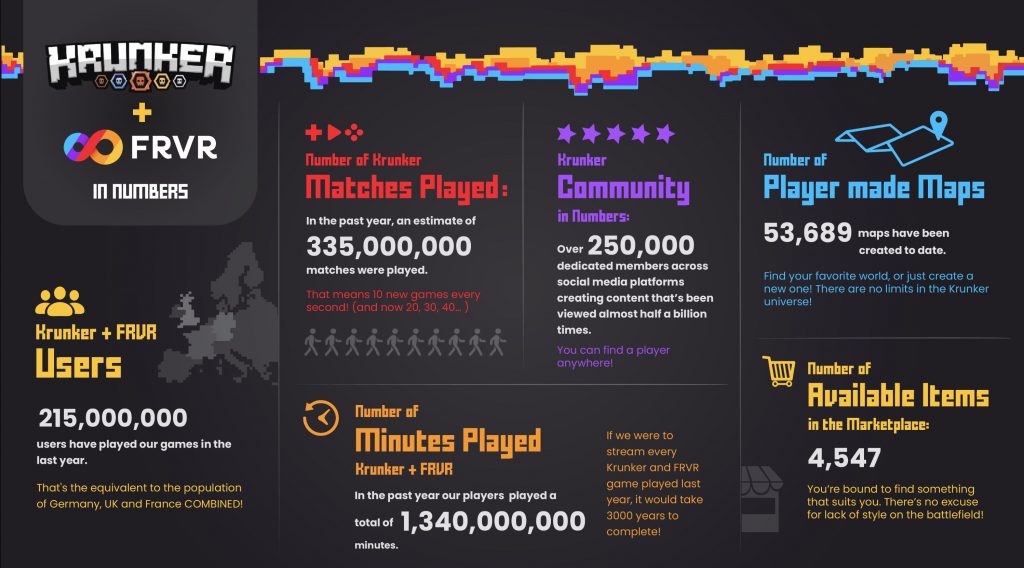 Brian Meidell, CEO at FRVR comments, "Krunker.io is an absolutely amazing game with a great community of players. The Krunker team has done an amazing job creating a world class game, and we look forward to helping the team by putting FRVRs platform, team and publishing machine behind it to take it to the next level. This is exactly the kind of partnership we built FRVR for."
Gaming matchmaking
Krunker.io founder Sidney de Vries said, "We are super excited to join the FRVR family. They understand our vision for Krunker perfectly and we are on the same page about the endless potential ahead of us.
"We get to retain full creative control, which is super important to us and the community. And this also brings a ton of additional resources and support for technical challenges, QA, community interaction and sandbox features. We will have so much more energy to focus on making a great game for our players."
"FRVR's scale and ability to put games absolutely everywhere with no installs, combined with a game of Krunker.io's calibre is the perfect fit to show the world what FRVR is truly capable of," said Luke Alvarez, Founding Managing Partner at Hiro Capital. "I think this will be transformational for both Krunker and FRVR."